So Far We've Covered...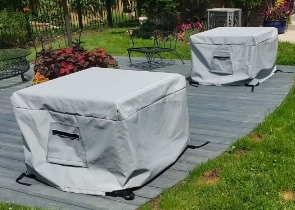 Cushion & Storage Chest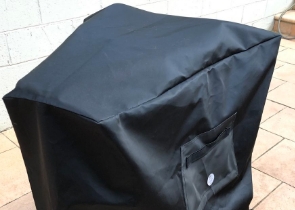 Custom Cover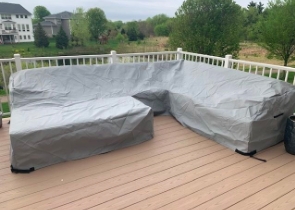 Sectional Covers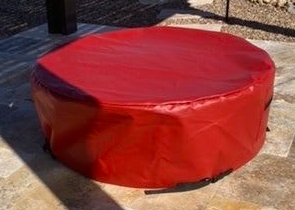 Fire Pit Covers_1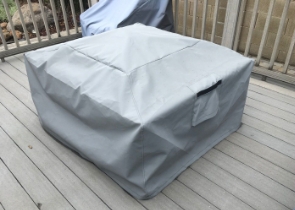 Fire Pit Covers_2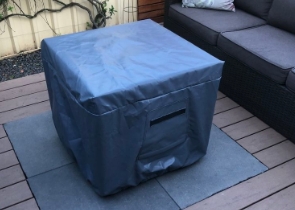 Fire Pit Covers_3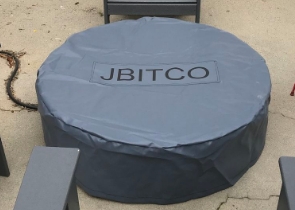 Fire Pit Covers_4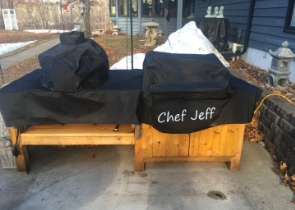 Grill Cover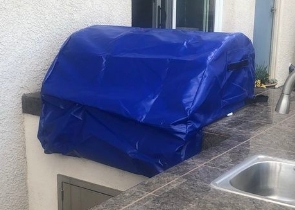 Grill Cover-1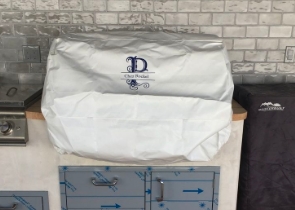 Grill Covers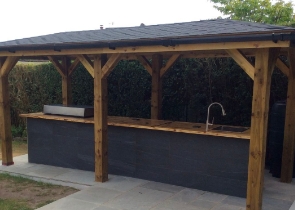 Outdoor Island Kitchen Cover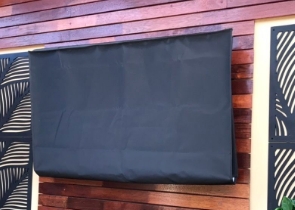 TV Cover
View more Customer Images »
Our Sky Lounger Covers Offer All-Weather Protection to Your Lounger
Sipping your favourite beverage while relaxing on your sky lounger on your patio is absolute bliss. On a sunny day, a lounger is something everyone looks forward to for unwinding and enjoying the breeze. However, when nature wreaks havoc, you should protect your lounger from all outdoor elements.
Our bespoke sky lounger shields your precious piece of furniture from all ambient conditions and keeps it looking like new. No matter what the weather is outside, our covers provide optimal protection to your lounger all year round. Featuring heavy-duty construction, the covers are a blend of style and durability.
At Covers & All, our sky lounger covers come in three different fabrics - Cover Max, Cover Fab and Cover Tuff. Engineered with 1000 denier, PVC coated polyester, our Cover Max and Cover Tuff fabrics offer tear and abrasion resistance like none other. Our Cover Max fabric is available with up to 3 years of warranty, whereas our Cover Tuff fabric comes with 5 years of warranty.
Perfect for shaded and semi-shaded areas, our Cover Fab fabric comprises 600 denier melange PVB backing polyester. Weighing just about 12 0z, the fabric comes in light grey and light sand colours. Designed to offer utmost protection from moisture and harmful UV rays, all our fabrics are 100% waterproof and UV-resistant.
Add a Personal Touch To Your Sky Lounger Covers
Our premium sky lounger covers can be personalised with your monogram, family crest, logo, and text to blend seamlessly with your outdoor decor. Upon selecting our personalisation option, all you have to do is add your text/logo, select your preferred font, colour and your personalised cover will be delivered straight to your doorstep.
To offer sky loungers of varied sizes a snug fit, we let you customise your cover size as per your requirements. With our easy-to-use online measurement tool, you can add your preferred cover dimensions without hassles. Please note that we add up to 2" leeway on the given width/depth for easy pull-in and pull-out of the covers.
Sky Lounger Covers Equipped With Multiple Grommets & Tie-Down Options
Our covers are available with multiple grommets and tie-down options for enhanced functionality. Our tie-downs include a drawstring, an elastic at the bottom, push clips to secure legs and push clips with an elastic. You can select any of them depending on your requirements. To provide additional strength and security to your covers, we offer rust-proof brass grommets positioned at 6", 12" and 24" that allow convenient cover fastening with a rope.
Didn't find what you were looking for? Need to find something else? Take a look at our other custom covers here