So Far We've Covered...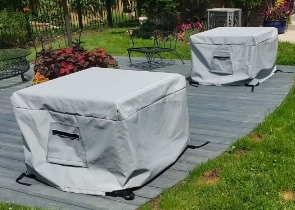 Cushion & Storage Chest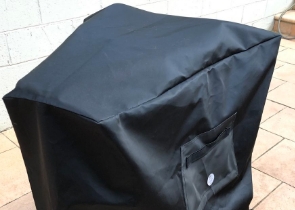 Custom Cover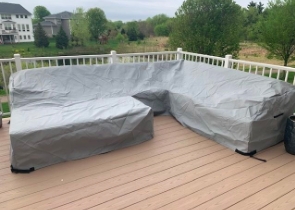 Sectional Covers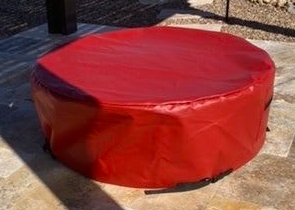 Fire Pit Covers_1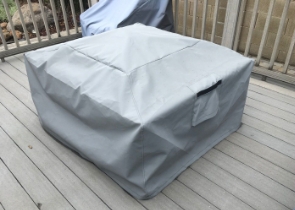 Fire Pit Covers_2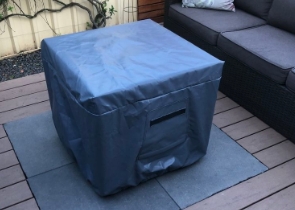 Fire Pit Covers_3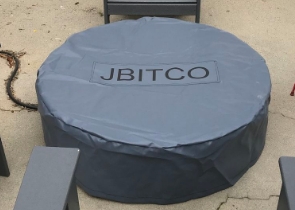 Fire Pit Covers_4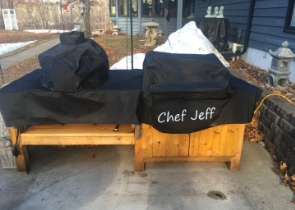 Grill Cover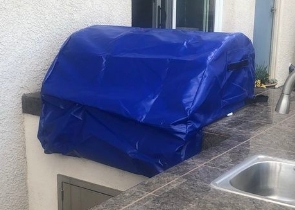 Grill Cover-1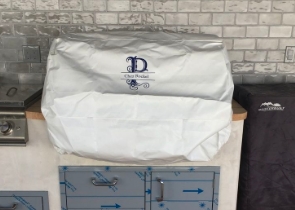 Grill Covers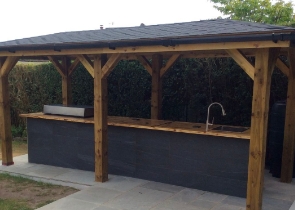 Outdoor Island Kitchen Cover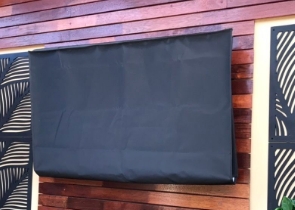 TV Cover
View more Customer Images »
Sky Lounger Covers Offer Excellent Water, Tear & Abrasion Resistance
After a tiring day, a sky lounger placed on your patio acts as an ultimate stress buster. Whether it's browsing through the pages of your coffee table book or simply listening to your favourite beats on headphones, the furniture is perfect for it all. Notwithstanding, this star attraction in your backyard needs to be protected from wear, tear and nature's wrath.
Our custom-made sky lounger covers protect your lounger from dust, spills, and stains throughout the year. Designed with utmost precision, the covers last for multiple years and keep your lounger in great shape regardless of the weather outside. Boasting heavy-duty construction, the covers shield your lounger from the ill effects of rain, snow, sleet and sun.
At Covers & All, our sky lounger covers are available in three different fabrics - Cover Max, Cover Fab and Cover Tuff. Made of 1000 denier, PVC coated polyester, our Cover Max and Cover Tuff fabrics offer high durability and excellent tear and abrasion resistance. Our Cover Max fabric is available with up to 3 years of warranty, whereas our Cover Tuff fabric comes with 5 years of warranty.
Ideal for shaded and semi-shaded areas, our Cover Fab fabric comprises 600 denier melange PVB backing polyester. Available in light sand and light grey hues, the fabric is lightweight. Crafted to offer protection from moisture and harmful UV rays, all our fabrics are 100% waterproof and UV-resistant.
Personalise Your Sky Lounger Covers With Your Name, Text & Logo
Give your sky lounger covers a personal touch by adding your monogram, family crest, text and logo to your cover. With our personalisation option, you can add your name, text and logo to your covers without any difficulties. Furthermore, we let you customise your cover size dimensions to provide a snug fit. With our online measurement tool, you can enter your preferred dimensions without any hassles.
For additional strength and security, our covers come with different tie-down and grommet options. Our tie-downs include a drawstring, an elastic at the bottom, push clips to secure legs and push clips with an elastic. You can also opt for grommets placed at 6'', 12'' and 24'' to strengthen the cover construction.
Ordering Your Sky Lounger Covers is Simple & Straightforward
You can place your order with us without hassles. Upon submitting your unique size measurements, you can opt for the personalisation option, choose your preferred fabric, tie-down, grommets and proceed to checkout. Yes, our order process is that simple!
Didn't find what you were looking for? Need to find something else? Take a look at our other custom covers here