So Far We've Covered...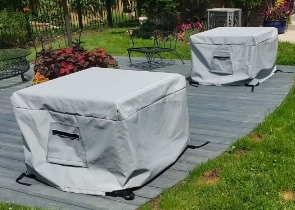 Cushion & Storage Chest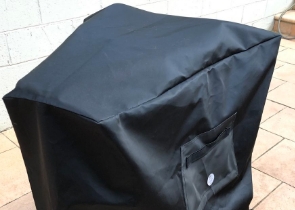 Custom Cover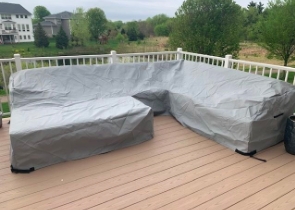 Sectional Covers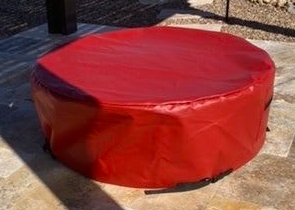 Fire Pit Covers_1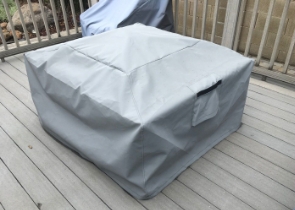 Fire Pit Covers_2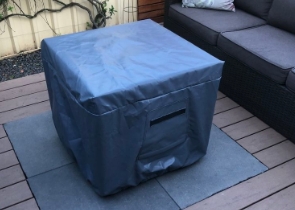 Fire Pit Covers_3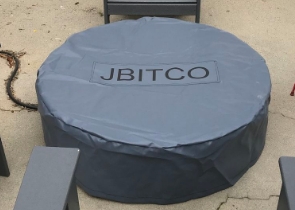 Fire Pit Covers_4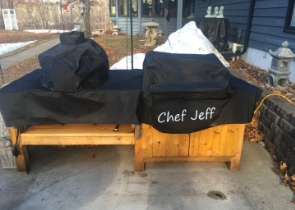 Grill Cover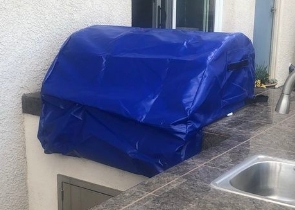 Grill Cover-1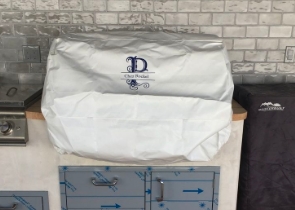 Grill Covers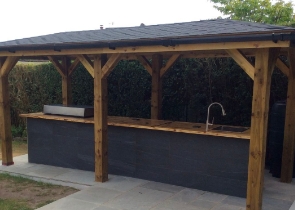 Outdoor Island Kitchen Cover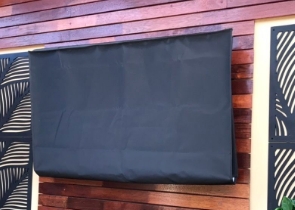 TV Cover
View more Customer Images »
Garden Chair Covers Designed from Long-Lasting Polyester Material
Covers & All's durable and elegant outdoor chair covers add a touch of elegance to your outdoor seating area. Their exquisitely detailed patterns definitely draw attention. Their high-quality material offers unrivalled protection for your outdoor area.
Our waterproof chair covers comprise strong and long-lasting fabrics. Your chairs stay protected from the elements because of the material used. Whenever it rains or snows, you become less concerned about getting them inside.
We offer three distinct fabric choices to assist you in making an informed decision about the longevity of your garden furniture covers. Cover Rite, Cover Max, and Cover Tuff are the fabrics available. Cover Max fabric comprises 1000 denier PVC-coated polyester and is suitable for mild weather. This fabric is extremely impervious to UV rays, long-lasting, and resistant to abrasion. Cover Rite fabric is ideal for shaded and partially shaded areas because it comprises 600 deniers, 100% solution-dyed polyester fabric with one side PU coat. This fabric is also extremely light.
As the name implies, Cover Tuff fabric provides a high level of toughness to our covers, allowing them to resist severe weather such as snowfall, storm, or a heavy downpour. This fabric comprises 1000 denier PVC coated polyester, which offers the garden chair covers with increased longevity and outstanding tear and abrasion resistance.
Outdoor Chair Covers Come With a Variety of Tie-Down Choices
For our waterproof chair covers, we offer grommets, elastic, drawstrings, waterproof zippers, and push clips as tie-down alternatives. Based on your space and needs, select from any of these options.
The chairs stay protected all year long because of our high-quality stitching and robust fabric choices. When kept outside, the fabric's air pockets help to prevent mildew and mould from growing on your garden furniture covers.
Customise Your Garden Chair Covers with Text, Logos and Images You Choose 
You have the choice of customising the outdoor chair covers with your preferred fabric, colour scheme, and tie-down alternatives. Put anything on your chair cover, whether it is a text or image.
Simply upload an image you want so that we fully comprehend your needs. Fill in the colour and font details, and we'll print them on your chair cover in UV-resistant ink. Now is the time to order your chair covers, and we'll deliver them to your doorsteps.

Didn't find what you were looking for? Need to find something else? Take a look at our other custom covers here.