So Far We've Covered...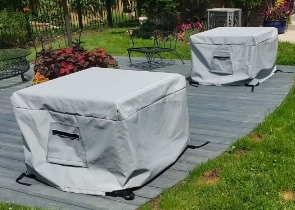 Cushion & Storage Chest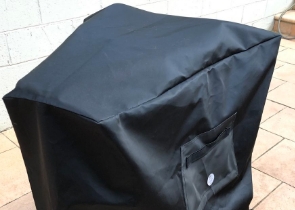 Custom Cover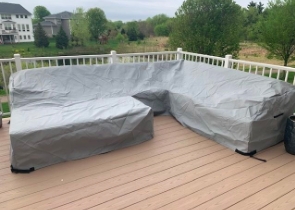 Sectional Covers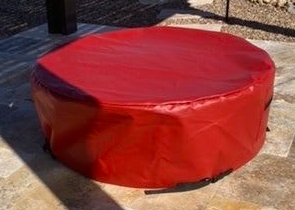 Fire Pit Covers_1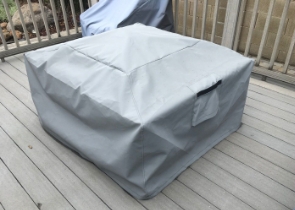 Fire Pit Covers_2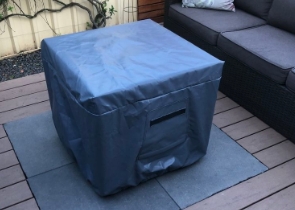 Fire Pit Covers_3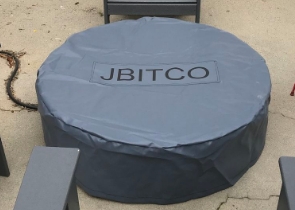 Fire Pit Covers_4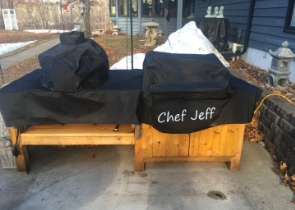 Grill Cover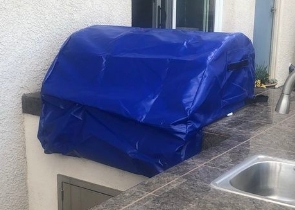 Grill Cover-1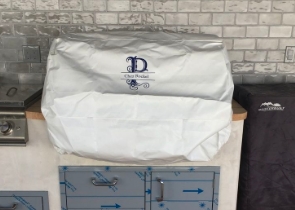 Grill Covers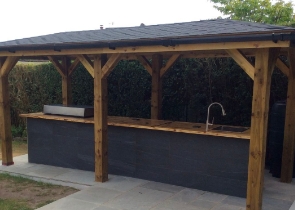 Outdoor Island Kitchen Cover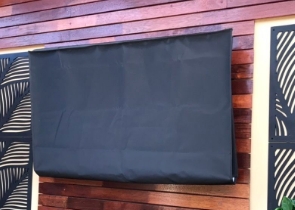 TV Cover
View more Customer Images »
Our Patio Cooler Covers are Available in Three Different Durable Fabrics
For most people, their patio icebox is their perfect summer companion. It keeps drinks chilled on the patio, which stops from constantly walking inside the house for more. When the temperature drops and the icebox isn't in use, it's now the time you should cover and protect it from the weather with these outdoor cooler covers.
Covers & All's waterproof cooler covers are useful in this situation. They have resilient seam-stitching and feature PU/PVC-enveloped polyester textile. This stitching not only prevents leaks but also keeps the coverings wet and dirt-proof.
The covers' wear-resistant characteristics add to the durability factor, keeping you stress-free when the iceboxes are not in need. Because the evaporative cooler covers are UV-coated and hence fade-resistant, they maintain their fresh appearance for all seasons.
Our patio cooler covers are available in three fabric options: Cover Tuff, Cover Max, and Cover Fab, all of which have a vinyl/fabric touch. While the first two fabrics have a warranty of 3 years, Cover Tuff has a fabric warranty of 5 years. You can select the one that perfectly meets your needs and complements the appearance of your patio.
For a Snug Fit, Our Outdoor Cooler Covers include Grommets and Tie-downs
Even when the waterproof cooler covers are not in use, your outdoor refrigerant deserves to appear attractive. A tie-down choice like drawstrings will assist in giving your coolers a tight fit. Other tie-downs include split zippers, push hooks, velcro straps, elasticity at the base , and grommets that also make the cooler look classy and professional. All these features help protect against the effects of sunlight, rainfall, dirt, debris, mould, and fungus.
Our evaporative covers' easy-to-reach handles are really useful. They come in handy anytime you want to unfasten and replace the covers on your exterior patio icebox.
Customise your Patio Cooler Covers by Having Your Names Printed On Them
You may personalise your outdoor cooler covers by choosing your favourite fabric and colour. Personalise them even further by having your name, brand, or unique wording etched on them in UV-resistant ink.
You will receive a bulk discount if you purchase more than one of our cooler covers. As a result, the more you purchase, the more money you'll save.
Didn't find what you were looking for? Need to find something else? Take a look at our other custom covers here.