So Far We've Covered...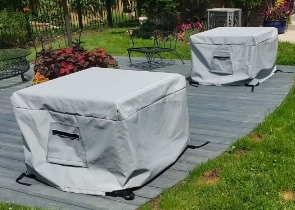 Cushion & Storage Chest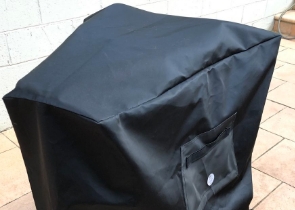 Custom Cover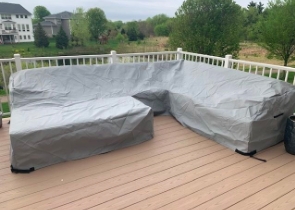 Sectional Covers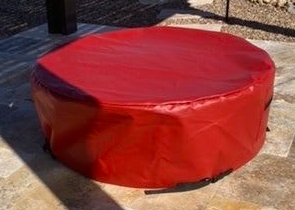 Fire Pit Covers_1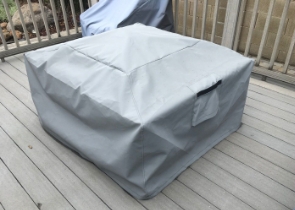 Fire Pit Covers_2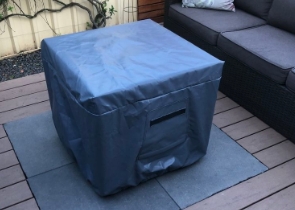 Fire Pit Covers_3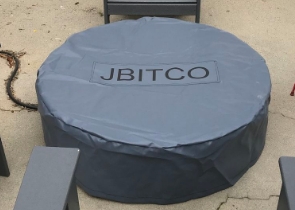 Fire Pit Covers_4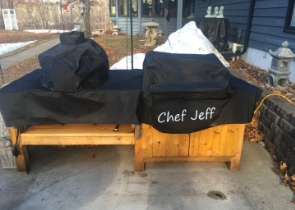 Grill Cover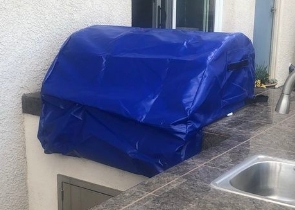 Grill Cover-1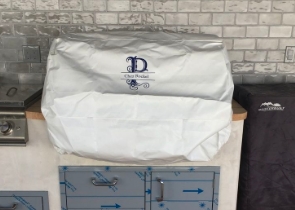 Grill Covers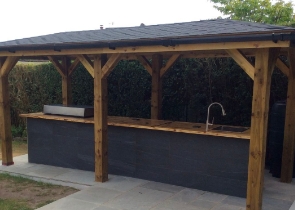 Outdoor Island Kitchen Cover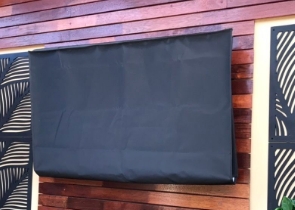 TV Cover
View more Customer Images »
Our Mesh Sandbox Covers are Waterproof & Resistant to Ultraviolet Rays 
The image of your small child building a sandcastle is quite wonderful. It makes you glad to know that this activity keeps your youngster occupied and helps them acquire critical abilities. Maintaining a clean and critter-free sandbox, on the other hand, becomes quite a hassle. This is where Covers & All's outdoor sandbox covers come in handy - by keeping creepy crawlies, leaves, debris, and pet droppings out of your child's play area.
We constructed our wooden sandbox covers of 1000 denier, PVC-coated polyester fabric to ensure durability, strength, and stability. They remain safe even when handled forcefully because of their abrasion resistance. The mesh sandbox covers are UV resistant, which means they will maintain their colour and appearance for an extended period of time.
Our custom sandbox covers are mildew resistant, which keeps them dry and prevents the growth of fungus. We thus spared you the effort of regularly washing and re-exposing them to the sun.
We stitched our mesh sandbox covers with double-thick hems and are resistant to fraying or tearing at the edges. As a result, you get additional protection from nicks and cuts during installation. We made our sandbox covers of Tarp Mesh fabric, which is also suitable for solar shades. As a result, you can install them in your backyard to provide shade during the hot summer months. Our lightweight mesh bespoke sandbox covers are easy to handle due to their minimal weight of 6 Oz.
Outdoor Sandbox Covers are Fully Customisable
To get wooden sandbox covers, simply tell us the dimensions of your sandbox, and we will design a cover that fits it snugly. Our sandbox covers are available with six or four poles. A pole-free variant is available. Simply determine the number of pole cuts required and place your order accordingly.
Our mesh custom sandbox covers feature brass grommets at each corner. You can have them spaced every 6/12/18/24 months according to the dimensions of your sandbox. In addition, we deliver D rings according to your specifications. As our covers are identical on both sides, you may simply flip them over with ease.
Our Custom Mesh Sandbox Covers Come with a Two-year Warranty 
Our robust mesh outdoor sandbox covers come with a two-year warranty, assuring you of the product's quality. So place your order for our sandbox covers today, and we will deliver them directly to your home.
Didn't find what you were looking for? Need to find something else? Take a look at our other custom covers here.