So Far We've Covered...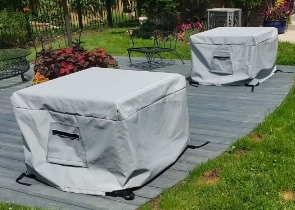 Cushion & Storage Chest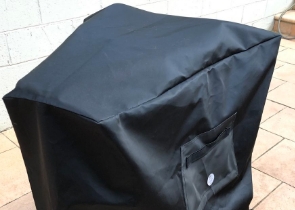 Custom Cover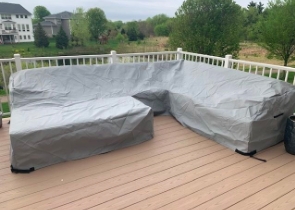 Sectional Covers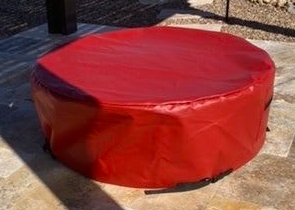 Fire Pit Covers_1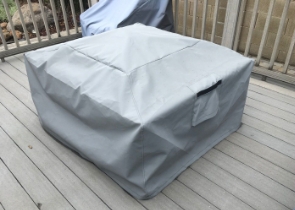 Fire Pit Covers_2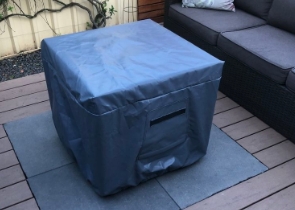 Fire Pit Covers_3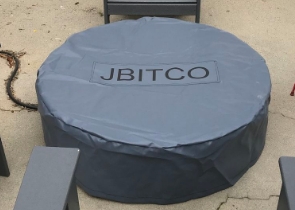 Fire Pit Covers_4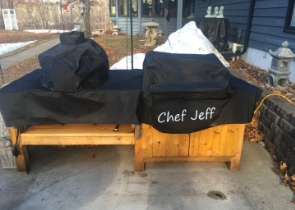 Grill Cover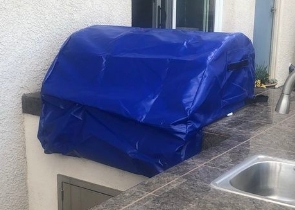 Grill Cover-1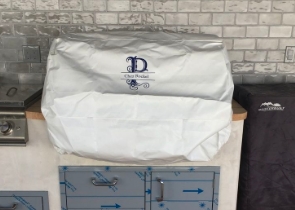 Grill Covers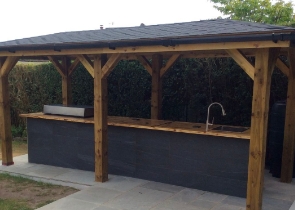 Outdoor Island Kitchen Cover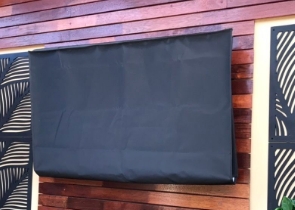 TV Cover
View more Customer Images »
Customisable and Weather-Resistant Outdoor Hot Tub Covers
Reciprocate the same care for your hot tub as you get while relaxing in its comfort. With our custom hot tub covers, you can relax in a bubbling hot tub whenever you want. Our covers protect your hot tub from all the unforeseen outdoor elements that can cause it to break down. These covers are completely water and dust-proof.
We can make waterproof hot tub covers in any size you want. Simply measure your hot tub and enter the required dimensions of your covers using our online measurement guide. The covers have standard 6-inch round corners. These rounded corners and customisable sizing options ensure you get the perfect fit every time.
Our hot tub rain covers protect against dust, rain, and extreme elements. We use PVC-coated polyester fabric of the highest quality to make these covers. Depending on the climate around your hot tub area, you can choose from three fabric options: Cover Max, Cover Fab, or Cover Tuff.
To make your outdoor hot tub covers last, all of our fabrics are UV and tear-resistant. We also have a variety of tie-down options to ensure a perfect fit, including elastic, drawstring, push clips, and velcro straps.
Tailored and Simple-to-Use Custom Hot Tub Covers
These covers are custom-made to help you relax and unwind. We provide waterproof hot tub covers that are specifically made for you, with their ease of use and alluring desired look. They also feature flawless seam stitching and colour customisation options. For the covers of your hot tub, you can pick any colour you want.
With zippers/velcro splits placed at your desired locations, our covers are always ready to use. This arrangement makes it simple to put on and take off the hot tub rain covers.
Specially Made Outdoor Hot Tub Covers
For covering your lovely hot tub, don't let your sense of style float away. With the personalised covers, you can make a statement. Personalise your covers by printing text or graphics that are UV resistant. Add your house number or logo, or simply express your personality on your custom hot tub covers.
Didn't find what you were looking for? Need to find something else? Take a look at our other custom covers here.