So Far We've Covered...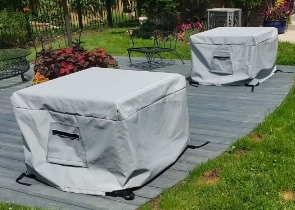 Cushion & Storage Chest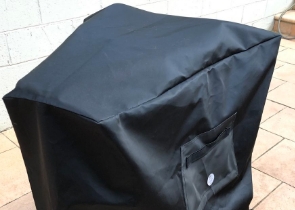 Custom Cover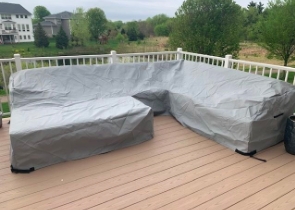 Sectional Covers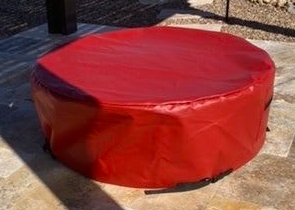 Fire Pit Covers_1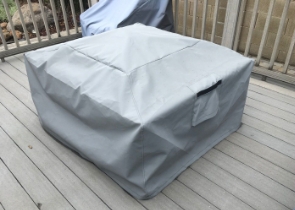 Fire Pit Covers_2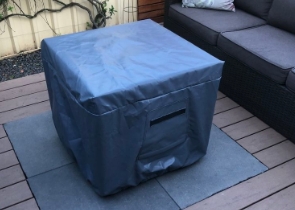 Fire Pit Covers_3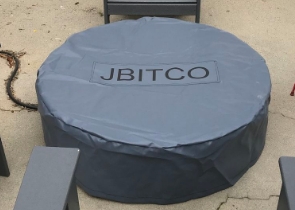 Fire Pit Covers_4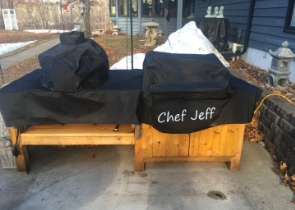 Grill Cover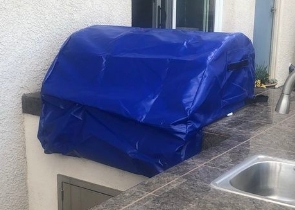 Grill Cover-1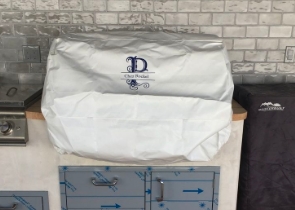 Grill Covers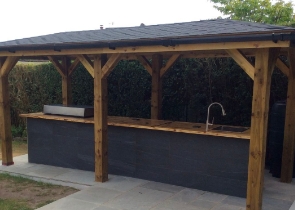 Outdoor Island Kitchen Cover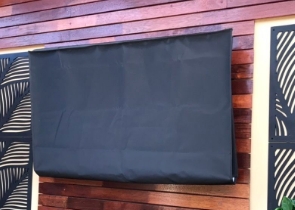 TV Cover
View more Customer Images »
Table Chair Set Covers Come Completely Waterproof
Nothing beats a morning cup of coffee or tea on your patio or preparing for an evening of prosecco with friends under the stars. However, maintaining good-looking outdoor furniture may be a challenging and time-consuming task.
Using and maintaining our easy-on/easy-off polyester covers has never been simpler and easier with waterproof chair covers that offer excellent protection for your furniture.
Made with heavy-duty fabric, these customised chair covers are durable and will help maintain the look of your furniture even after years of use.
To match your style, choose from a variety of colour options for your covers. Add eye-catching logos and/or creative text to make your waterproof chair covers stand out.
Outdoor Table Chair Covers Feature Durable Fabric
Our waterproof chair covers comprise the best fabric available in the industry. We offer you three fabric choices: Cover Max, Cover Fab, and Cover Tuff.
Cover Max is a versatile fabric made of PVC-coated 12 oz 1000D polyester that is 100% waterproof and UV-resistant. It protects your outdoor furniture from heavy rain, sun, and wind. The Cover Fab is ideal for furniture that stays under shaded or semi-shaded areas. It comprises 600D eco-friendly polyester with a PVB backing that is stylish, lightweight, and completely waterproof. Last, the Cover Tuff can withstand inclement weather, making it ideal for outdoor use. Its PVC-coated 18 oz 1000D polyester material makes it rust and abrasion-resistant. This fabric is also UV, water, and tear-resistant.
Our Table Chair Set Covers are Customisable
We've got you covered! Simply follow our simple four-step procedure: measure, choose fabric, customise (optional), and place your order. Every shape and size presents a challenge to us, but we're ready to take on the job with outdoor table chair covers that are durable enough to last all year!
Order and we'll ship your roundtable chair covers in high-quality right at your doorstep, no matter what your location is! Didn't find what you were looking for? Need to find something else? Take a look at our other custom covers here.