So Far We've Covered...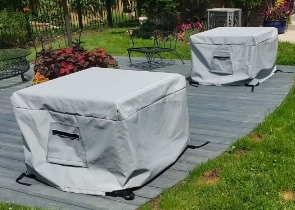 Cushion & Storage Chest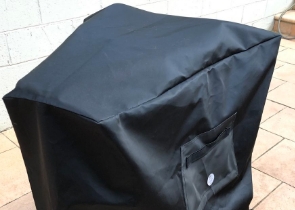 Custom Cover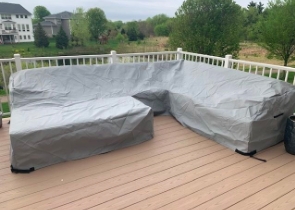 Sectional Covers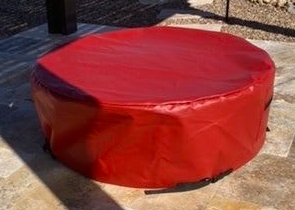 Fire Pit Covers_1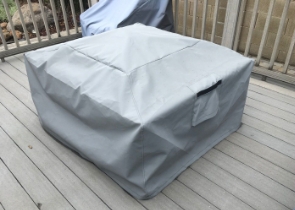 Fire Pit Covers_2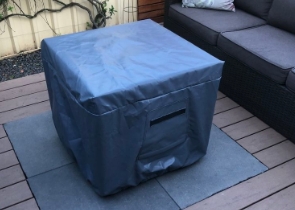 Fire Pit Covers_3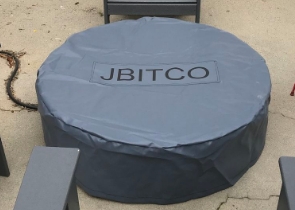 Fire Pit Covers_4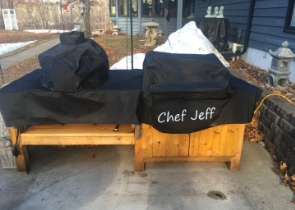 Grill Cover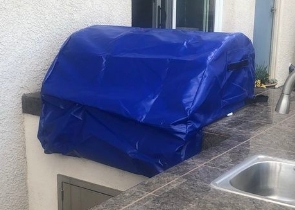 Grill Cover-1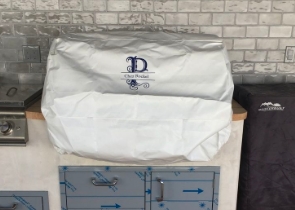 Grill Covers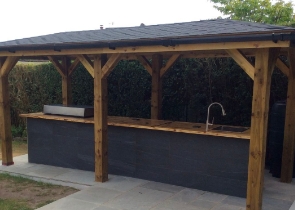 Outdoor Island Kitchen Cover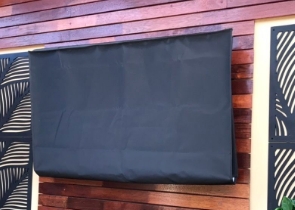 TV Cover
View more Customer Images »
High-Quality Outdoor Dining Table Covers Can Resist Weather
Eating outdoors with guests should be an enjoyable experience. Can you allow extreme outdoor elements to cover up your table's stylish appearance? At Covers & All, we offer an ideal tool to protect your attractive backyard furniture, regardless of the weather. These patio dining table covers, designed for specific types of weather, can easily secure your tables from uncertain outdoor conditions.
Featuring tough, polyester with a UV/PVC coating, these garden furniture covers provide full coverage. Get some peace of mind when dealing with harsh climate or weather when using our high-quality safeguards. These extra-strength covers feature a long life and can resist fading.
Made using materials of optimal quality such as Cover Max, Cover Fab, and Cover Tuff, the waterproof dining table covers can resist tearing, UV rays, and moisture. The strong fabrics also feature a 3-year and 5-year warranty, respectively.
Regardless of the size and shape of your table, we can offer a solution that will work. Our outdoor dining table covers are cutomisable for an excellent fit on tables of any size or shape.
Keep Your Patio Dining Table Covers in Place with Stable Ties and Grommets
Bringing extra security to the base of your garden furniture covers, our durable tie-downs come in five separate options including drawstrings, elastic, push clips, split zippers, and elastic at the base with added push clips.
We can also provide grommets that feature high-quality brass that will not corrode easily. The grommets for your waterproof dining table covers come spacing options of 6,12, and 24 inches and are fully customisable to suit your requirements.
Customise Your Outdoor Dining Table Covers for More Decoration
Select a material as well the colours and unwind features using our simple ordering options. You can even personalise it with a logo, monogram, text – there are no limits! We will ship excellent quality covers right to your doorstep, hassle-free.
Didn't find what you were looking for? Need to find something else? Take a look at our other custom covers here.