So Far We've Covered...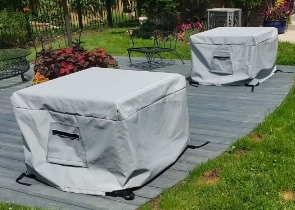 Cushion & Storage Chest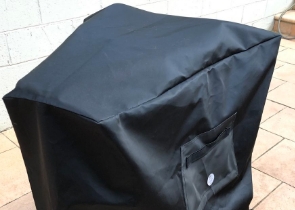 Custom Cover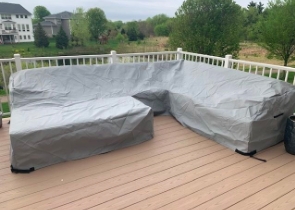 Sectional Covers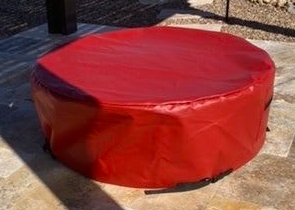 Fire Pit Covers_1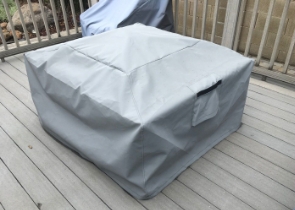 Fire Pit Covers_2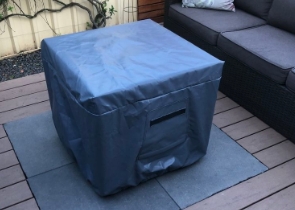 Fire Pit Covers_3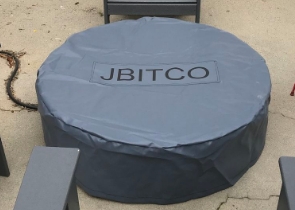 Fire Pit Covers_4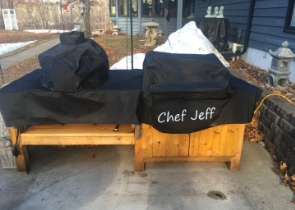 Grill Cover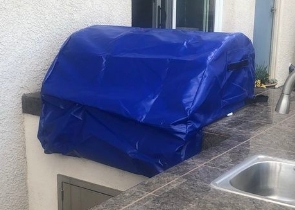 Grill Cover-1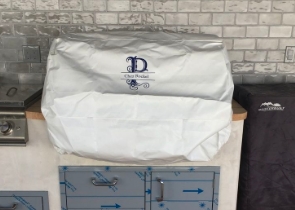 Grill Covers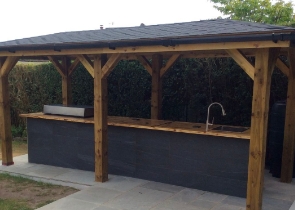 Outdoor Island Kitchen Cover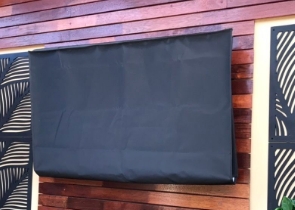 TV Cover
View more Customer Images »
Waterproof Fabric Options Available for Custom Outdoor Covers
To avoid damage to your equipment, patio furniture, industrial machine, or any other outside goods, you must protect them from the elements such as debris, dust, and rain. When dust and dirt accumulate over an extended period, your outdoor equipment erodes. Our patio furniture covers, constructed of durable and robust materials, protect your outdoor furniture and equipment from harm.
Three different waterproof fabric options are available for our bespoke outdoor equipment covers. These are Cover Fab, Tuff, and Max. To begin, we use 1000D PVC-coated polyester in the construction of our Cover Max fabric, which is appropriate for moderate weather. This fabric has a total weight of 12 oz. and has a vinyl-like touch to it and is UV, tear, and abrasion-resistant. Second, our 600D melange PVB backing polyester Cover Fab fabric is perfect for semi-shaded and shaded spaces. This fabric's graphic weight is 12 oz, which makes it both lightweight and durable enough to resist scratching and tearing.
Finally, we have our Cover Tuff fabric, which provides a high level of toughness to the outdoor equipment covers, allowing them to survive adverse weather. This fabric features 1000D PVC coated polyester, which provides high stability and good tear and wear resistance.
We also provide our clients the option of adding airbags as an add-on. The Air Bags raise the hollow points of the covers thus preventing moisture pools from forming and allowing debris, rain to drain off without gathering on the custom outdoor covers.
Variety of Tie-Down Options Available for Patio Furniture Covers
It's not enough to have a cover to safeguard your outside furnishings and appliance. You must make sure that your covers are secure and in place. With our outdoor equipment covers, we give a variety of tie-down alternatives to assist you in accomplishing this. These custom covers have drawstrings and you may also add split zippers, elastic at the bottom and elastic at the bottom + push clips and push clips to secure the legs.
We also include grommets made of high-quality, rust-free brass to offer waterproof covers added security. We place grommets every 6", 12", or 24" distance.
Allow your Custom Outdoor Covers To Speak for Themselves
We give you the option of customising your bespoke patio furniture covers with your preferred fabric, colours, and various tie-down choices. You can put anything on your cover, whether it's an image or text.
You may also choose any reference image to help us fully comprehend your needs. This allows us to comprehend your conditions perfectly. We propose that you upload the image in one of our approved image formats. So, don't be a slacker and place your order right now.
Didn't find what you were looking for? Need to find something else? Take a look at our other custom covers here.