So Far We've Covered...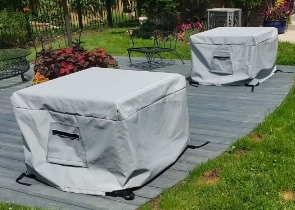 Cushion & Storage Chest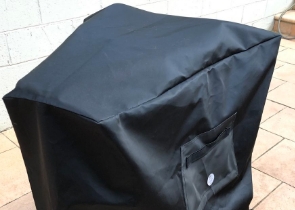 Custom Cover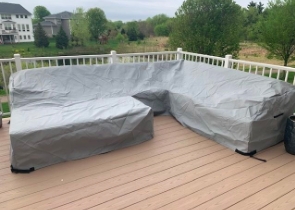 Sectional Covers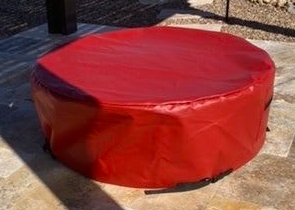 Fire Pit Covers_1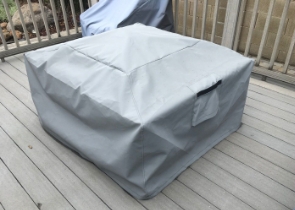 Fire Pit Covers_2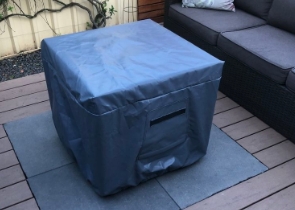 Fire Pit Covers_3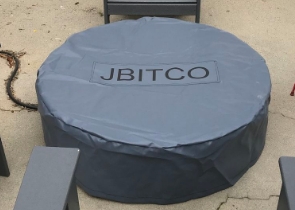 Fire Pit Covers_4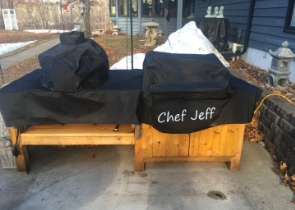 Grill Cover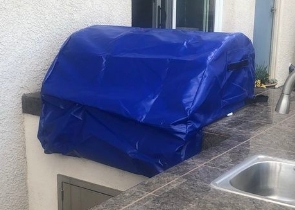 Grill Cover-1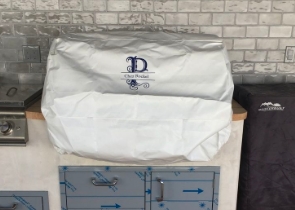 Grill Covers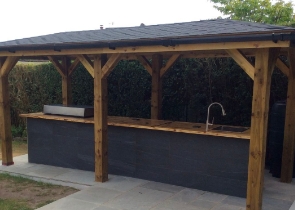 Outdoor Island Kitchen Cover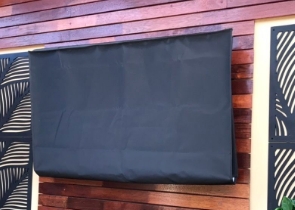 TV Cover
View more Customer Images »
Lightweight and Medium Weight Custom Outdoor Covers
Concerned about leaving your octagonal box couch on your patio unattended? Covers & All's bespoke patio furniture covers (design 17) will ease all of your concerns. That's because we can make our covers to fit almost everything and everything, regardless of shape or size.
We make our outdoor equipment covers of 600 and 1000 denier PVC coated polyester to provide comprehensive protection for your furniture. They are lightweight and medium weight at 12/18 oz, making them easy to handle. You can personalise the covers by choosing colours that complement your patio's design.
Three high-tensile breathable fabric options are available. We recommend Cover Fab or Cover Max fabrics, which come with a 3-year warranty, for items maintained in shaded or semi-shaded settings. Cover Tuff is suitable for furniture that needs to be protected from adverse weather. The waterproof covers include a 5-year warranty for assured protection.
Our custom outdoor covers are waterproof and UV-resistant. As a result, they'll be ideal for protecting your furnishings and equipment from dust, dirt, the sun, heavy rain, snow, and sleet.
Tie-Downs are Available for the Patio Furniture Cover 
'Covers & All' has created easy-to-access handles for individuals who are concerned about the tiresome process of installing and removing the covers. These will make it easier to put on and take off the waterproof covers.
Although our custom covers come with a drawstring, we also provide different tie-down choices, like push clips, elastic at the bottom, and waterproof zippers for added protection. For the outdoor equipment cover, consider grommets for smooth drawstring movement and airbags to keep mould and mildew at bay.
Simply Order Custom Outdoor Covers
Use the measurement tool on our website to provide us with the dimensions for the bespoke patio furniture covers when placing your order. Don't forget to use the personalisation option to add your photo, name, or logo. You can also include an image of the article for which you require a cover. This will assist our team in creating covers that meet your needs.
If you buy over one cover, you will receive a discount. As a result, the more you purchase, the more you save. Place your order right now!
Didn't find what you were looking for? Need to find something else? Take a look at our other custom covers here.