So Far We've Covered...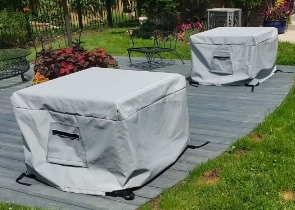 Cushion & Storage Chest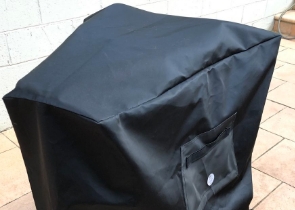 Custom Cover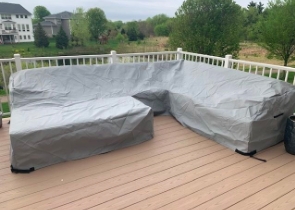 Sectional Covers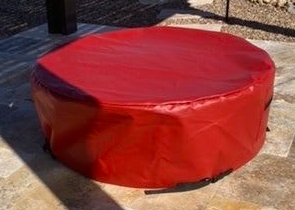 Fire Pit Covers_1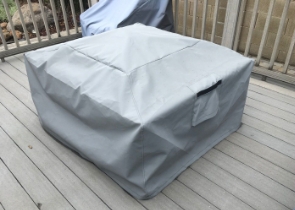 Fire Pit Covers_2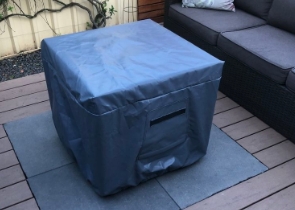 Fire Pit Covers_3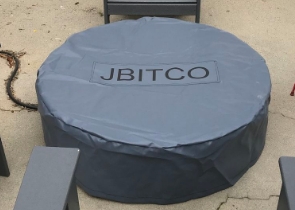 Fire Pit Covers_4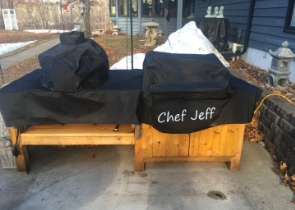 Grill Cover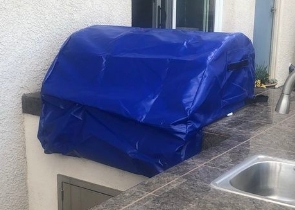 Grill Cover-1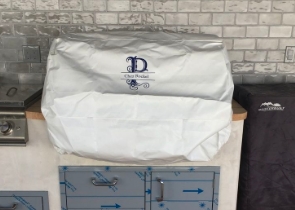 Grill Covers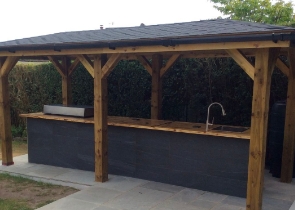 Outdoor Island Kitchen Cover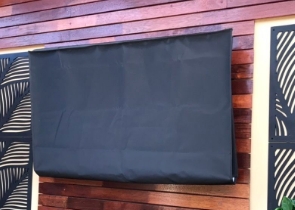 TV Cover
View more Customer Images »
Bespoke Custom Outdoor Covers Offer Complete Protection 
Don't risk the safety of your unusually shaped belongings by using shapeless, drab vinyl covers. Covers & All offers superior-quality patio furniture covers. They're custom-made for a precise fit and excellent protection. Our covers come in a variety of styles to guarantee that you cover anything outdoors, including furniture, equipment, industrial machines. They are resistant to all harmful elements, such as extreme weather, dust, and abrasions.
This custom cover design is suitable for items with a lifted edge that creates a range of heights, from high on one end to low on another. Simply click on our tutorial and follow the instructions to enter the dimensions of your outdoor equipment cover. We'll make it in no time and ensure it fits perfectly. For other shaped designs, click the custom cover tab.
We provide three fabric alternatives for the waterproof covers for all-weather protection: Cover Max, Cover Fab, and Cover Tuff. Our Cover Max is suitable for mild weather and comes with a 3-year warranty, while our Cover Tuff is suitable for harsh weather and has a 5-year warranty. Cover Fab is a fabric with a 3-year warranty that's perfect for partially shaded regions.
Choose your favourite fabric and use our tie-down alternatives to fasten your cover. Drawstrings are available, but you may also install water-resistant zippers, push clips, brass grommets, elastic, and other embellishments. Our custom outdoor covers come in a variety of fabric colours to make them more attractive.
Patio Furniture Covers of Superior Quality for Long-Term Use
The technology for creating our outdoor equipment covers is the same as our standard covers. We sew sturdy textiles into covers that survive abrasions and tearing while remaining unblemished even when exposed to direct sunshine. They do not allow water to soak through because they are entirely water-resistant. Mildew and mould can't grow on them because they're breathable.
As a result, the waterproof covers have a long life-span and extend the life of your belongings. Save more by buying two or more bespoke covers Greater purchases equals more savings!
Custom Outdoor Covers for the Perfect Look
Use our online customisation feature while ordering your patio furniture covers. We can print any style you like on them, including images, messages, logos, and monograms. To produce a one-of-a-kind cover, your chosen style comes with non-fading ink. Now is the time to order!
Didn't find what you were looking for? Need to find something else? Take a look at our other custom covers here.