So Far We've Covered...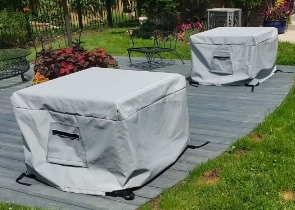 Cushion & Storage Chest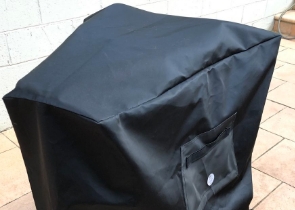 Custom Cover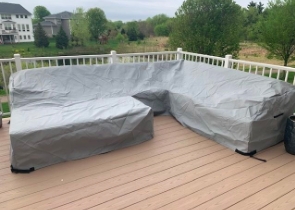 Sectional Covers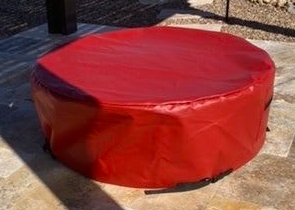 Fire Pit Covers_1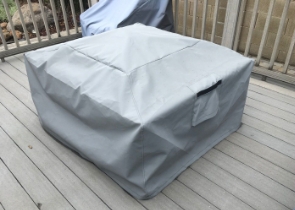 Fire Pit Covers_2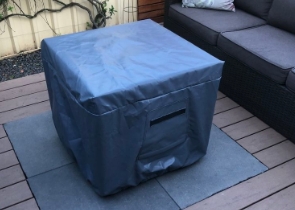 Fire Pit Covers_3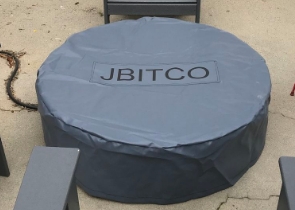 Fire Pit Covers_4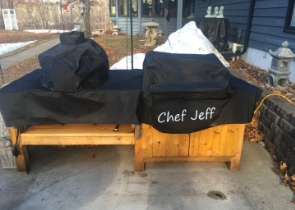 Grill Cover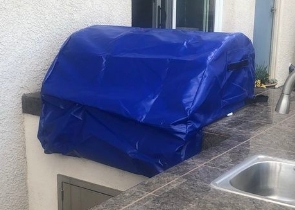 Grill Cover-1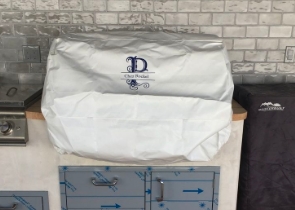 Grill Covers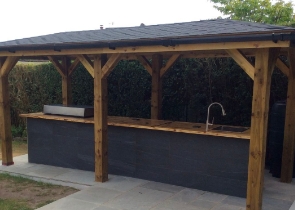 Outdoor Island Kitchen Cover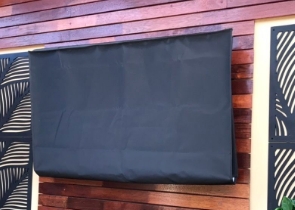 TV Cover
View more Customer Images »
Custom Outdoor Covers Come With Water-Resistant Fabric Options 
Furniture, equipment, or industrial machines kept outside need special attention because of the risk of damage from the elements. Your valuable furniture and equipment deteriorate quickly because of unwelcome rain, dust and debris. Your outdoor furniture and equipment remain in good condition for years to come with our patio furniture covers made of sturdy and long-lasting fabrics.
With our custom covers, we offer three different fabric options. Cover Max, Cover Fab and Cover Tuff are a few of them. Our Cover Max fabric comprises 1000D PVC-coated polyester and is ideal for mild weather. The graphic weight of this fabric is 18 oz., and the outdoor equipment covers have tough tear and abrasion resistance. Next, our 600D melange PVB backing polyester Cover Fab fabric is ideal for shaded and partially shaded areas. The weight of this fabric is 12 oz, making it portable but strong enough to resist UV rays and rough surfaces.
Cover Tuff fabric, as the name implies, provides a high level of toughness to the covers, allowing them to resist harsh weather such as heavy rain and direct sunlight. The waterproof covers comprise 1000D PVC-coated polyester, which gives longevity, great tear and abrasion resistance.
Our Cover Max and Cover Fab fabrics have a 3-year warranty, while our Cover Tuff fabric has a 5-year warranty. Purchase multiple covers and receive a discount on our custom outdoor covers.
Variety of Tie-Downs Available For Securing Your Patio Furniture Covers
It's not enough to have a cover to safeguard your outside equipment and furniture. You must make certain that your covers are secure and in place. With our outdoor equipment covers, we offer a variety of tie-down choices to assist you in accomplishing this. Although drawstrings come included, there are also options for split clips to secure the legs, elastic at the bottom, push zippers and elastic at the bottom + push clips.
We also include grommets made of high-quality, corrosion-resistant brass to add extra security to the waterproof covers. Grommets apply at every 6", 12", or 24" distance.
Customise Your Custom Outdoor Covers with Text, Logo or Name
Customise your outdoor equipment covers with your preferred fabric, colours, and tie-down alternatives. You can include anything on your cover, whether it's an image or text.
Upload an image of your choice to help us fully comprehend your needs. For us to understand your requirements, we suggest you upload the image in one of our supported image formats. So, don't be a slacker and place your order right now! We deliver products around the world to your door.
Didn't find what you were looking for? Need to find something else? Take a look at our other custom covers here.