So Far We've Covered...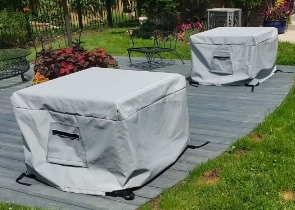 Cushion & Storage Chest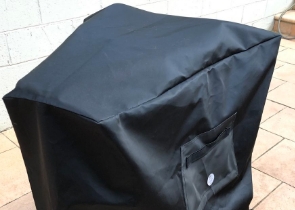 Custom Cover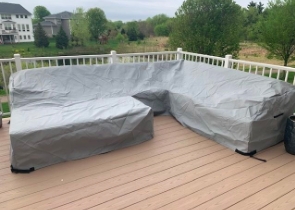 Sectional Covers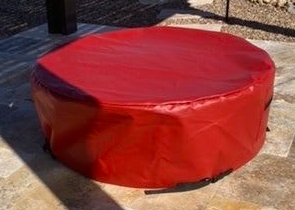 Fire Pit Covers_1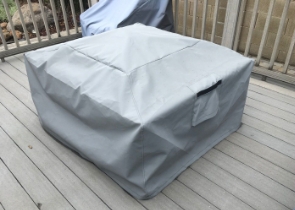 Fire Pit Covers_2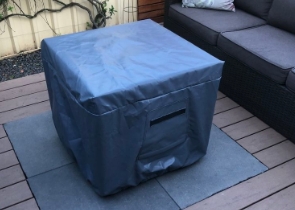 Fire Pit Covers_3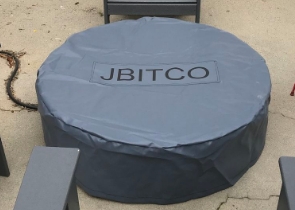 Fire Pit Covers_4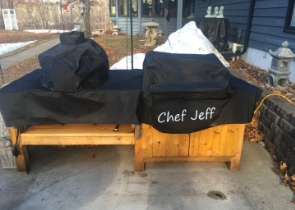 Grill Cover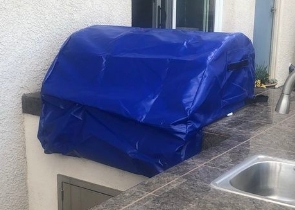 Grill Cover-1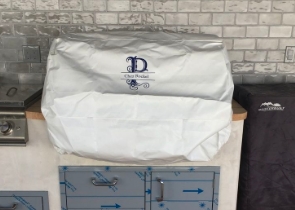 Grill Covers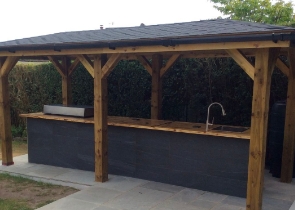 Outdoor Island Kitchen Cover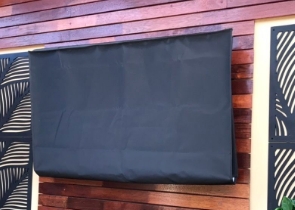 TV Cover
View more Customer Images »
Custom Outdoor Covers with Specialised Materials that Resist Weather
Do you wish to ensure your property remains safe from sunlight rain and wind when outside? Get some peace of mind and purchase these patio furniture covers. They can guard furniture, equipment, machines, and other options that may come into contact with unpredictable outdoor elements, allowing for longer use.
We make our outdoor equipment covers out of strong fabric that can resist weather and UV rays. They can keep your possessions free from moisture make them less likely to fade when exposed to sunlight. Our unique covers feature double stitching for extra durability to ensure water does not seep in. The fabrics are resistant to tearing and abrasions and have high-quality air vents to circulate air and keep mould and mildew away. These special covers measure 6" (H) x 6" (D) X 12" (W).
Choose from 3 different waterproof covers for use in various types of climates. Cover Fab features 600 Denier melange with PVB backing polyester, and comes in 2 colour options. Try using it in places with full or partial shade. The material is light with a graphic weight of just 12 oz and makes installation or removal very easy. This customisable cover has a texture similar to fabric and features a 3-year warranty.
Cover Max and Cover Tuff both feature 1000 Denier, polyester material coated in PVC and are available in 6 different colours. While Cover Max is preferable for moderate weather, Cover Tuff is suitable for extreme outdoor elements. Both these custom outdoor covers have a moderate graphic weight of 12 oz and 18 oz, respectively. Cover Max features a 3-year warranty while Cover Tuff comes with a 5-year one.
Multiple Tie-Down Choices for these Patio Furniture Covers
Browse a variety of choices to hold your outdoor equipment covers down make them fit better. Try adding a drawstring or elastic to the hem. The grommets resist rust and allow the drawstring to go through with ease. Attach push clips or a water-resistant split zipper for simpler use. Personalise and choose the option that works best for you.
Customise and give us a logo or monogram to print with UV-resistant printing on these waterproof covers. Upload your design, colours, font, as well as the spot where you wish us to add the graphic, and we can provide this service. We also provide airbags to cover points that may sink and make water less likely to form pools.
Get More Savings by Purchasing More Custom Outdoor Covers
Customer satisfaction is a high priority so if you buy more, you will get a greater discount. Cheque out our bulk discount table and then match your purchase. You can save more on each additional unit ordered. So, order now!
Didn't find what you were looking for? Need to find something else? Take a look at our other custom covers here.