So Far We've Covered...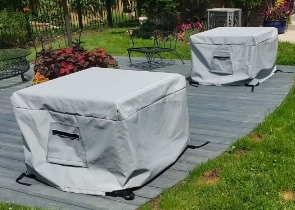 Cushion & Storage Chest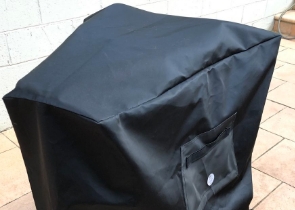 Custom Cover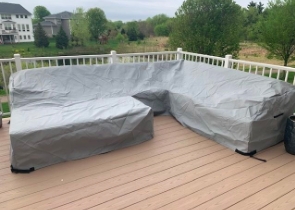 Sectional Covers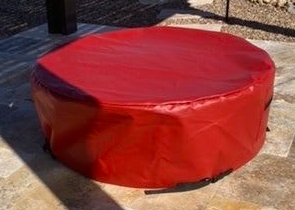 Fire Pit Covers_1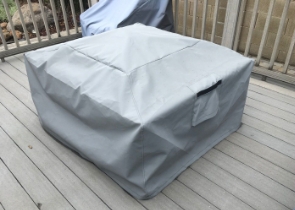 Fire Pit Covers_2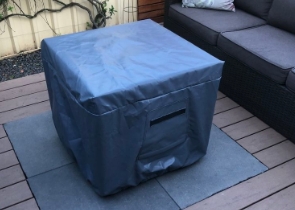 Fire Pit Covers_3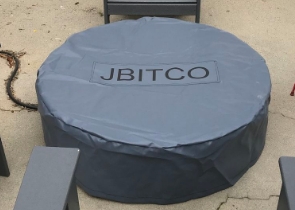 Fire Pit Covers_4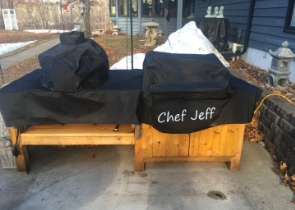 Grill Cover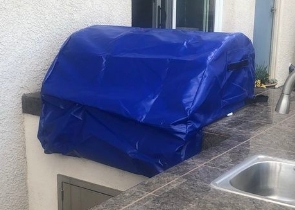 Grill Cover-1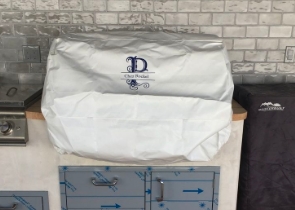 Grill Covers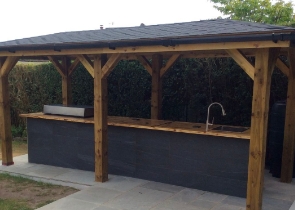 Outdoor Island Kitchen Cover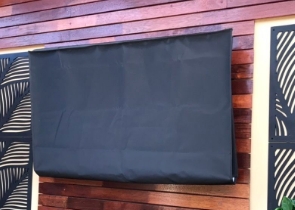 TV Cover
View more Customer Images »
Triangle Cushion Covers are Weather-Resistant and Long-Lasting
Do you want to spruce up your outdoor furniture? You can add charm and a unique look to your outdoor living space with the variety of cushions we offer at Covers & All. First and foremost, our outdoor cushion covers are highly durable, but they are also fashionable and fit well.
The waterproof fabric ensures our PU cushion covers resist water and prevent damage from moisture. The UV resistance blocks harmful sunlight and prevents colour fading. As a result, the high-tensile strength and weatherproof fabric ensure our covers provide the ultimate protection for your cushions.
Outdoor conditions and the elements put outside furniture through a lot, but our waterproof cushion covers are tough to withstand abuse. Their resistance to tearing and abrasions comes from the PU coating. Although the covers are lightweight, they are long-lasting and help prevent mildew.
A concealed zipper on the side of the cover makes it extremely easy to slip cushions in and out. Get a neat look, a secure fit, and a sturdy structure from the edge piping on the covers. Our polyester cushion covers fit cushions with dimensions of 10 in L x 6 in W x 10 in H.
Choose Various Fabrics and Colours for Our Outdoor Cushion Covers
We offer different fabrics that are ideal for different environments. For mild weather, we recommend Cover Print and Cover Rite fabric for our PU cushion covers. Both are lightweight fabrics that weigh 8 Oz each. PU coats one side of these solution-dyed 600 denier polyester fabrics. The Cover Print option provides multiple prints for the design. A 2-year warranty protects the Cover Rite option that is available in four colours.
Cover Fab is a good choice for shady areas. This PVB backed polyester is 600 denier mélange and weighs 12 oz. Two colour choices are available for this option, which has a fabric-like texture. We offer a 3-year warranty on this fabric for our waterproof cushion covers.
Personalise Your Triangle Cushion Covers
It's easy to add a personal touch to your outdoor cushion covers. First, decide on the colour and fabric of your choice. Then, you can add an image, logo, text, or some other design to jazz up the appearance. We print your personalised design in whatever colour and font you like best. Please note that this is not an option for the Cover Print fabric.
Upload the customised details for your polyester cushion covers and we'll ship them to your door. Place your order today. 
Didn't find what you were looking for? Need to find something else? Take a look at our other custom covers here.