So Far We've Covered...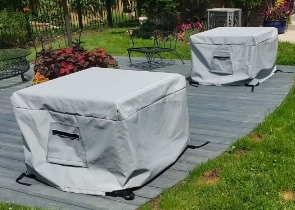 Cushion & Storage Chest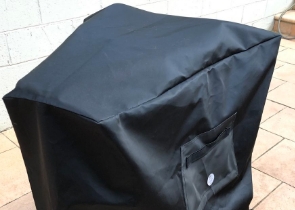 Custom Cover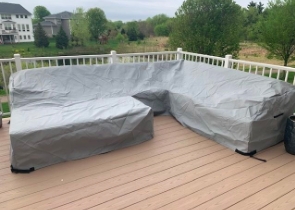 Sectional Covers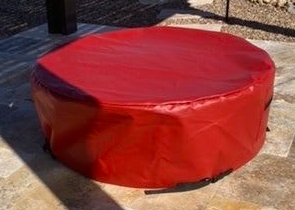 Fire Pit Covers_1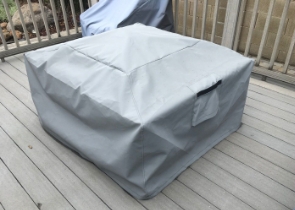 Fire Pit Covers_2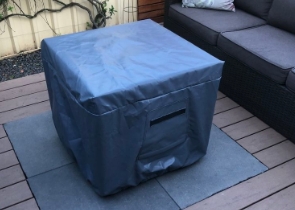 Fire Pit Covers_3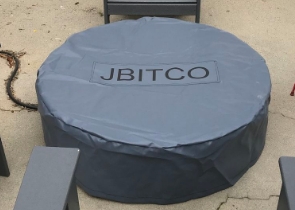 Fire Pit Covers_4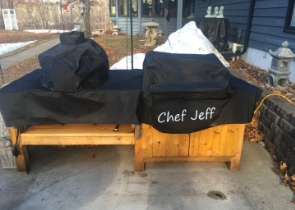 Grill Cover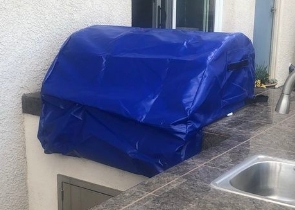 Grill Cover-1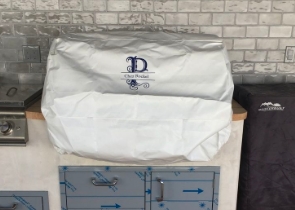 Grill Covers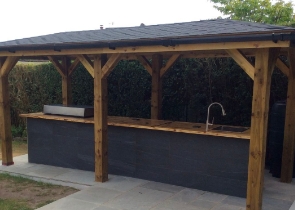 Outdoor Island Kitchen Cover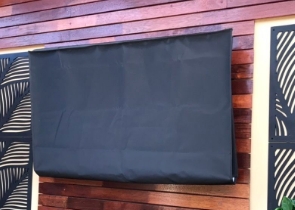 TV Cover
View more Customer Images »
Shop Custom Cushion Covers to Protect Outdoor Cushions from Dust & Water
Given unpredictable weather conditions, it is wise to protect your outdoor furniture cushions using premium Custom Shape Cushion Cover from Covers & All. They come with three fabric choices, are resistant to water & UV rays and can be customised as per your desired size. They can also be personalised with any needed text/logo.
Tailor-Made Sizes: Place an order for these custom shape cushion covers in your desired size. Our website has a dedicated space where you can mention your needful dimensions in height, width and length. You can use the provided 'how to measure' guide for taking the correct measurements of your cushions.
Personalise with Text/Logo: Reflect your vibe by designing these covers with your preferred logo or text. To add text to the covers, insert your text, select the desired font and pick your choice of colour. To add a logo to the covers, just submit your graphic in either one of the following formats- jpg, jpeg, png, pdf, or gif. It is to be noted that personalisation option is not available for Cushion Plus fabric.
Fabric for Moderate Weather Conditions:
Cushion Rite: The 600-denier material is a 100% solution-dyed polyester with one side coated with PU to enhances its resilience towards sun damage. Resistant to UV rays, water and abrasions, the fabric is ideal for places with moderate weather conditions. Further, the fabric weighs only 8 oz and is easier to handle and store.
Cushion Plus: This fabric is 100% olefin and has a TPU (Thermoplastic Polyurethane) coating which prevents damage to your cushions from the external changing temperature. Moreover, the 7 oz material is recyclable and thus a better greener alternative, compared to others. With water-repellent, UV-resistant and anti-mildew properties, it is also a good choice for moderate weather conditions.
Fight Extreme Weather with Cushion Pro Fabric: The highly-durable 8 oz fabric is water-resistant, UV-resistant and has a rich luxurious look. It is made of 300 denier solution-dyed woven polyester and is suitable for extreme weather conditions. The lightweight material is highly breathable and facilitates proper air circulation which is important to maintain hygiene.
UV-Resistant: The custom-made cushion covers are not susceptible to colour-fading and do not lose their shine for a long time. This is due to their resilience to the harsh UV rays of the sun.
Safety Against Water: Your outdoor cushions are guarded against rain, snow, or sleet, as all our fabric types resist water. The water-repellent Cushion Rite and Cushion Plus covers offer better safety against water damage than water-resistant Cushion Pro covers.
Mildew-Resistant: If your place experience high humidity, then you must choose our Cushion Rite or Cushion Plus covers. With mildew-resistant feature, these fabric types prevent the growth of mould and mildew on the covers.
Secure Your Personalised Cushion Covers with Zippers and Ties
Robust Zippers: Using the cushion covers is extremely easy using the attached sturdy zipper. You can customise the position of the zipper around length, around width, or around both length and width, as per your need.
Ties: You can add ties to these covers at a very small extra price. The given ties are of the same colour as the covers. They further enhance the placing and removal of the covers and give your cushions a finished look.
Additional Accessories: To match your pillows with your furniture cushions, add our outdoor pillow covers to your cart. Select your desired size and colour for the zippered pillow covers and provide a decent complete look to your outdoor furniture.
Made-to-Measure Outdoor Cushion Covers with Colours Options and Warranty
Myriad Colour Options: To help you design your outdoor space as per your style, we provide a range of colour and texture options. Choose from beige, sky blue, navy blue and charcoal grey colours for Cushion Rite material. The Cushion Plus fabric comes in tween navy, navy textured, grey textured and beige textured. While the Cushion Pro material is available in a toast colour.
Warranty: To provide you with a hassle-free experience, our covers are available with warranty coverage. The Cushion Pro covers come with 5 years of warranty, Cushion Plus with 3 years and Cushion Rite with 2 years of warranty.
To provide foolproof safety to your valuable furniture cushions, buy the vigorous Custom Shape Cushion Cover from Covers & All, today!
Didn't find what you were looking for? Need to find something else? Take a look at our other custom covers here.