So Far We've Covered...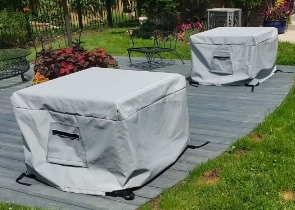 Cushion & Storage Chest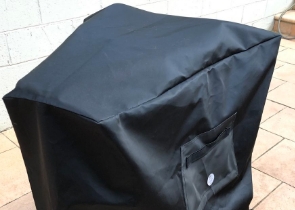 Custom Cover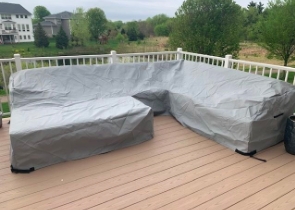 Sectional Covers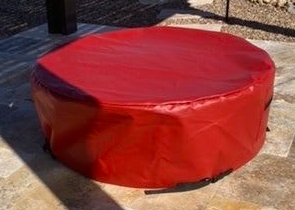 Fire Pit Covers_1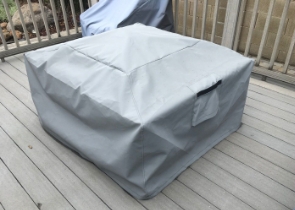 Fire Pit Covers_2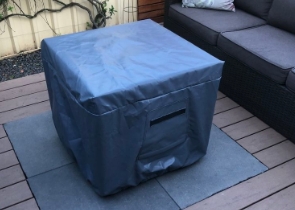 Fire Pit Covers_3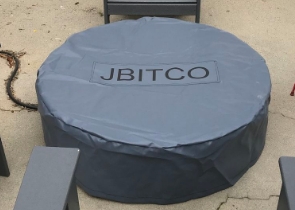 Fire Pit Covers_4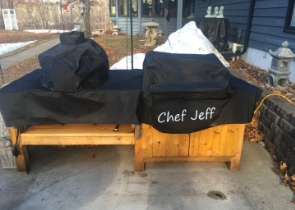 Grill Cover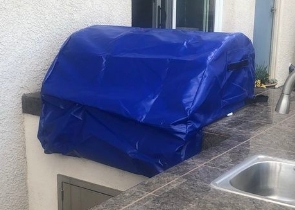 Grill Cover-1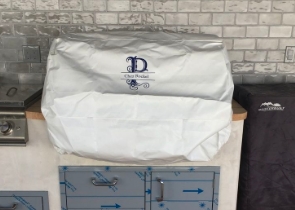 Grill Covers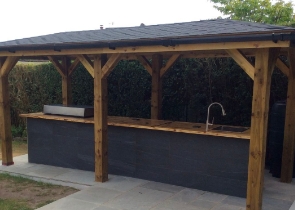 Outdoor Island Kitchen Cover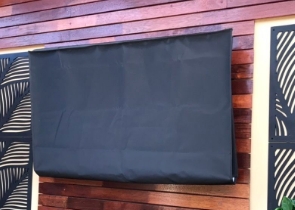 TV Cover
View more Customer Images »
Several Fabrics are Available for Custom Shape Cushion Covers
Are you looking for the perfect cushion cover to safeguard your unusual-shaped cushions? Covers & All creates tailor-made covers to give your cushions a new look and protect them at the same time. Our outdoor cushion covers help your cushions last longer by protecting them from the elements. These covers keep your cushions in good condition and looking stylish for many years.
Good looks combine with protection via the piped edges that increase the sturdiness of the structure and give your cushions a pleasing aesthetic. To ensure a perfect fit, we custom-make patio cushion covers based on your measurements. Our online tool helps you figure out the dimensions of your unique cushions, and then you send those measurements to us for your custom covers.
Cushion Print, Cushion Rite, and Cushion Fab are the three options for our fabric cushion covers. Each fabric is weather-resistant. For areas with full shade or partial shade, we recommend the Cushion Fab option. This polyester material has PVC backing and a 2-year warranty. For moderate weather, choose the Cushion Rite fabric. A PU coat covers one side of the solution-dyed polyester, and it has a 3-year warranty.
Cushion Print is our newest lightweight fabric that's suitable for moderate weather. With this option, you can select a pattern design that covers everything from geometrics to tropical florals to give your covers an enhanced appearance. For your custom shape cushion covers, you can pick the fabric that meets your needs and then decide on the pattern or colour.
Fade-Resistant and Water-Resistant Outdoor Cushion Covers
Resistant to water and abrasions, our covers withstand harsh weather conditions and exposure to the elements. The solution-dyed polyester is tough and durable. It's easy to clean the covers with the water repellent material that prevents mould. We use fade-resistant colours, so the covers retain the original colouring. However, we recommend that you bring the patio cushion covers inside during inclement weather such as harsh sunlight and rain.
It's easy to insert the cushions into the fabric cushion covers via hidden side zippers that also help protect the cushions. The standard zipper is on the width side. However, you can customise the zipper to the long side of the cushion or a zipper that goes along the width and length side of the cushion. Another option is to add colour-matched ties that are 1/2 in wide and 12 in long.
Give Your Custom Shape Cushion Covers a Personalised Look
Let your creativity run wild with our customisation tool that helps you add a personal touch to your covers. You can upload an image, a design, text, or anything else you want and we'll use UV-resistant ink to add it to your covers. Order your outdoor cushion covers today and we'll ship them right to your door.
Didn't find what you were looking for? Need to find something else? Take a look at our other custom covers here.