So Far We've Covered...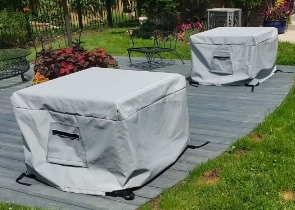 Cushion & Storage Chest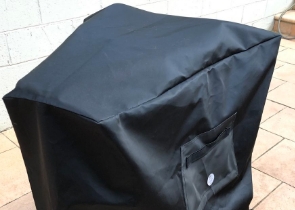 Custom Cover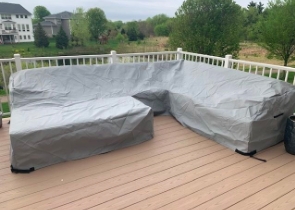 Sectional Covers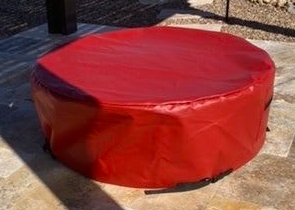 Fire Pit Covers_1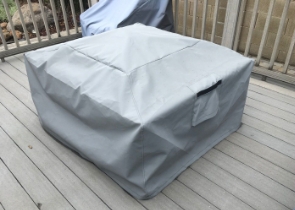 Fire Pit Covers_2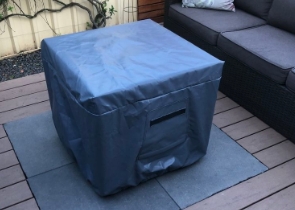 Fire Pit Covers_3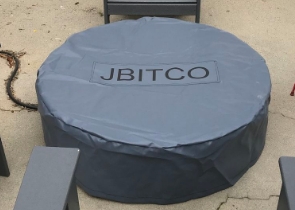 Fire Pit Covers_4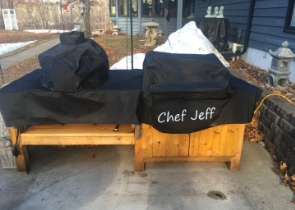 Grill Cover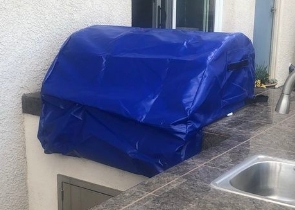 Grill Cover-1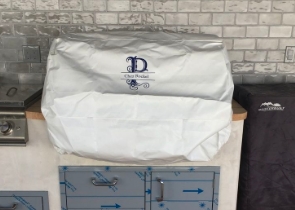 Grill Covers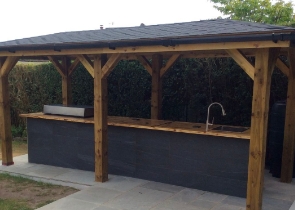 Outdoor Island Kitchen Cover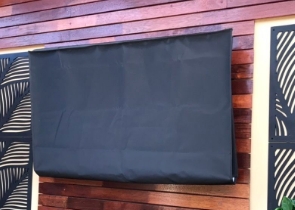 TV Cover
View more Customer Images »
Outdoor Pizza Oven Covers for Your Unique Pies
Whether it's pepperoni and sausage, olive and feta cheese or Margherita, everybody enjoys a specific pizza, which is even better when baked in your own pizza oven. As with the toppings in your specified pizza, choose from a variety of creative alternatives to create a cover that is uniquely yours. Add your crest, family name, chef's name or business logo to show your guests how much you care about your pie.
Barbecue Covers Designed Specifically for You
Unless you possess a pressed brick oven, your pizza oven likely features stainless steel construction or other materials that need protection from hazardous elements when inactive. Our covers will keep water out while protecting your favourite outdoor equipment from unappealing acts of nature, such as bird droppings. We can accommodate all kinds of oven sizes, including those with unique styles or those that you made yourself. Simply provide us with your measurements, and we will create a custom-fit cover that is impervious to weather and pleasing to display.
Each grill cover has double-stitched seam for toughness and longevity, vents to prevent precipitation, and handles for simple installation and removal. The covers include air passage to keep mould and mildew at bay. Please remember that we add 0.5 inches to 1.5 inches to the specified width/depth to allow for simple pull-out and pull-in.
Outdoor Pizza Oven Covers are Compatible With Every Brand
Covers & All create covers for pizza ovens worldwide. We cover the following brands for residential pizza ovens: BakerStone, Cuisinart, Camp Chef, Uuni, Blackstone, Nemco, IlFornino, Wisco, Forno Bello, Forno Bravo, PizzaCraft, Kettle Pizza and more. Don't worry if your brand is not on the above list. We can provide coverage for any of your ovens.
You can place your order quickly. It is less time-consuming than throwing the dough. Get ordering today!
Didn't find what you were looking for? Need to find something else? Take a look at our other custom covers here.