So Far We've Covered...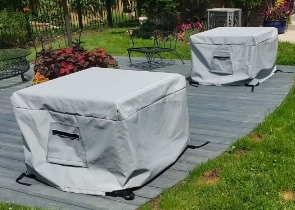 Cushion & Storage Chest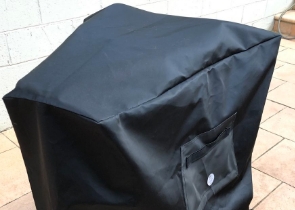 Custom Cover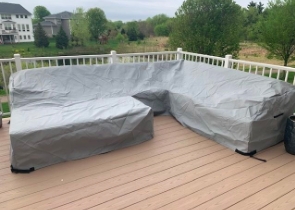 Sectional Covers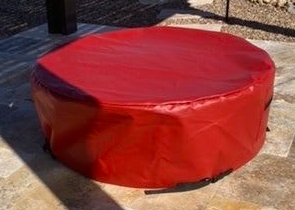 Fire Pit Covers_1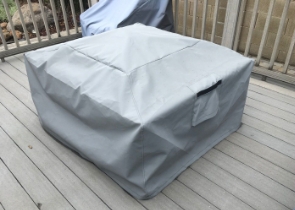 Fire Pit Covers_2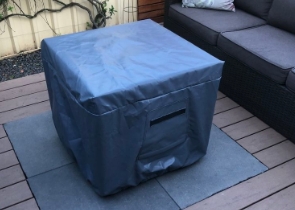 Fire Pit Covers_3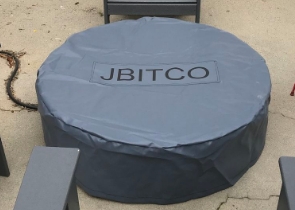 Fire Pit Covers_4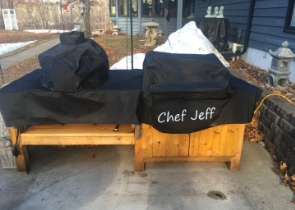 Grill Cover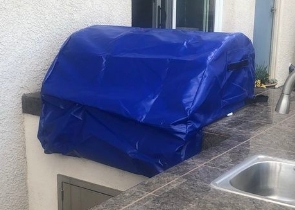 Grill Cover-1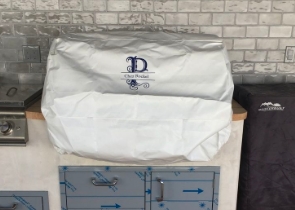 Grill Covers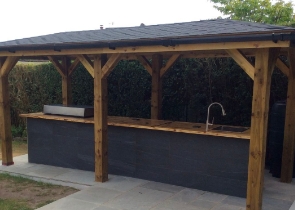 Outdoor Island Kitchen Cover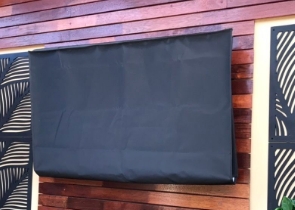 TV Cover
View more Customer Images »
Protect Your Expensive Appliance with Premium Offset Smoker Covers
Offset smokers are a quintessential appliance for hosting any barbecues and bringing out the exotic flavours of exquisite cuisine. The smoky flavour, the right texture and the perfect colour can only emerge from using a premium offset smoker. These heavy-duty appliances are susceptible to damage due to inclement weather conditions, dust, abrasions, excessive usage, debris and sediments. To protect your precious appliance, we recommend using our all-weather and UV-resistant offset smoker covers.
Made from superior quality polyester fabric, the covers are available in three distinct variants-Cover Max, Cover Fab and Cover Tuff. Cover Max and Cover Tuff are made of 1000 denier, PVC coated polyester and Cover Fab is made of 600 denier melange, PVB coating polyester. Resistant to harmful conditions such as tears, mildew, abrasion and UV rays, the covers are ideal for commercial or personal use.
The Cover Max and Cover Fab are tolerant to moderate weather conditions and semi-shaded and shaded areas, while Cover Tuff is inclined to protect your appliance from extreme weather conditions. Crafted to withstand all kinds of weather, the vibrant and trendy covers come with warranty coverage of 2-5 years for added assurance.
We strongly believe that one shoe size does not fit all, therefore we give you the option of custom-sizing the covers according to your requirements. After all, a snugly fitted cover would give maximum protection to your appliance as opposed to a loose fitted one.
Hassle-free Removal and Cleaning of Smoker Covers
Apart from custom-sizing, durability and weather resistance, one of the key features of our smoker grill covers is its access handles for seamless removal & cleaning. The access handles, sewed at the sides of the cover, give easy access to slip it on and remove it swiftly when you are ready to grill.
The covers are as significant as the offset smoker because it is visible to your guests and onlookers. At Covers & All, we ensure you get exceptional coverings that add functionality and aesthetics to your surroundings.
The Benefits of Tie-downs and Grommets
Even though our made-to-measure covers are custom-sized to fit your appliance perfectly, we recommend opting for our tie-downs and brass grommets to help keep the covers in place. Drawstring, elastic at the bottom and split zipper are some of the options that you can add to your covers to help keep the edges tied to the appliance securely. Similarly, you can also opt for premium quality brass grommets at 12" for added protection.
Didn't find what you were looking for? Need to find something else? Take a look at our other custom covers here