So Far We've Covered...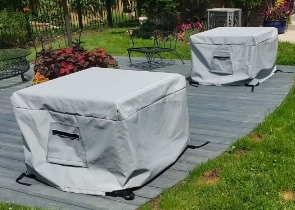 Cushion & Storage Chest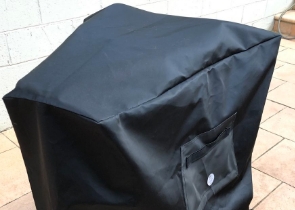 Custom Cover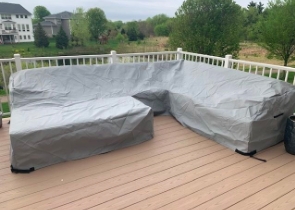 Sectional Covers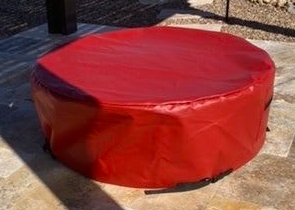 Fire Pit Covers_1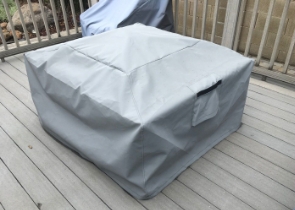 Fire Pit Covers_2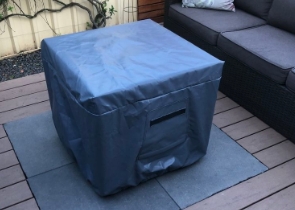 Fire Pit Covers_3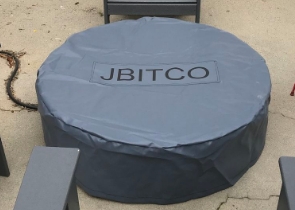 Fire Pit Covers_4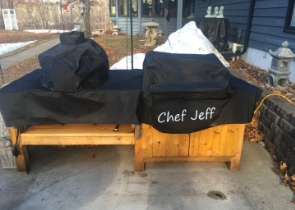 Grill Cover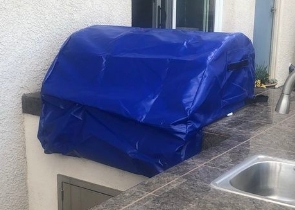 Grill Cover-1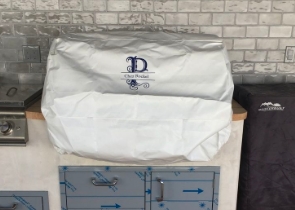 Grill Covers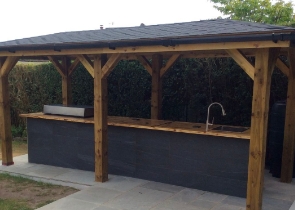 Outdoor Island Kitchen Cover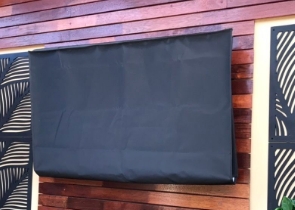 TV Cover
View more Customer Images »
Customised and Weather-Resistant Outdoor Island Covers 
With our weatherproof outdoor kitchen covers, you can be ever ready for a spectacular outdoor cookout session. When your island kitchen is safe and covered, your food taste even better. Our high-end covers are completely waterproof. We even promise the best tailor-made fit for you, protected from all elements.
Use our online measurement tool to get the actual size you need for your kitchen island covers. Regardless of the shape or size of your kitchen islands, our personalised sizing options ensure a perfect fit.
We provide the best protection from the elements, wind, and dust damage with our high-quality fabrics. The BBQ island covers feature UV and tear-resistant materials. To protect against different weathers, you can choose from three fabric options: Cover Max, Cover Fab, and Cover Tuff.
Cover Max has a 3-year warranty, while Cover Tuff has a 5-year warranty. These polyester fabrics are incredibly tough and long-lasting.
Tailor-Made and Easy-to-Access Outdoor Kitchen Covers 
You can customise our kitchen island covers to make your alfresco dining experience even better. You have the option of including UV-resistant text or images on your covers. Compliment your personality, workplace, or outdoor decor by adding your house number, logo, or any preferred design. With our custom-made covers, you will add a touch of individuality to your open-air island kitchen.
With offer a variety of custom options to make your island kitchen more convenient to use. Have you ever wanted to use only a portion of your island kitchen but didn't want to remove the entire BBQ island covers? No worry, we give you the option of adding openings where you want them. You can add water-resistant zippers or velcro splits.
Custom-Made Outdoor Island Covers
We make the covers specifically for you, giving you convenience and a personal touch. To meet your specific requirements, we offer a variety of colour and tie-down options.
You can have the outdoor kitchen covers custom-made for you with high-quality materials and a wide range of customisation options.
Didn't find what you were looking for? Need to find something else? Take a look at our other custom covers here