So Far We've Covered...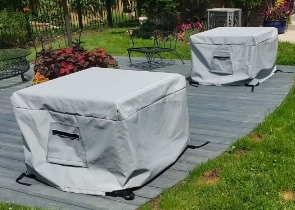 Cushion & Storage Chest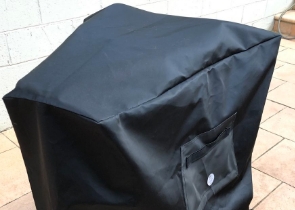 Custom Cover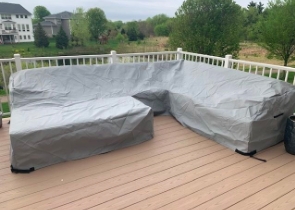 Sectional Covers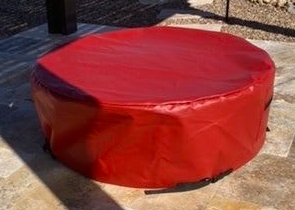 Fire Pit Covers_1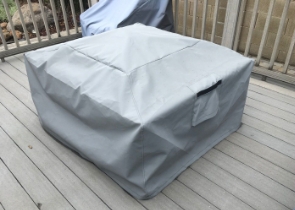 Fire Pit Covers_2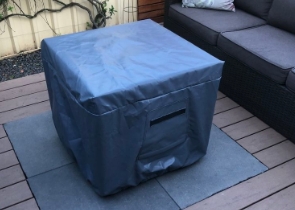 Fire Pit Covers_3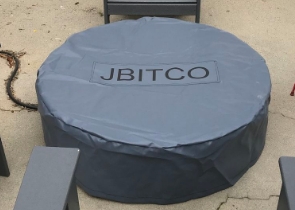 Fire Pit Covers_4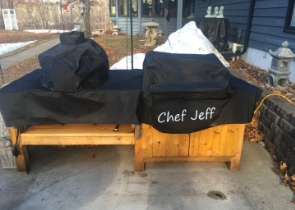 Grill Cover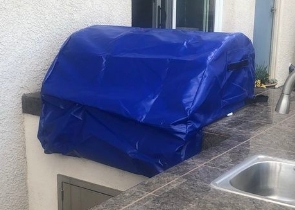 Grill Cover-1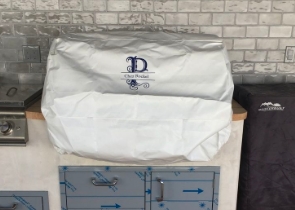 Grill Covers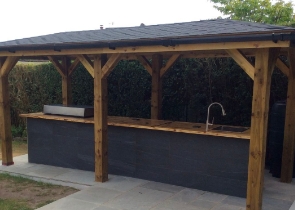 Outdoor Island Kitchen Cover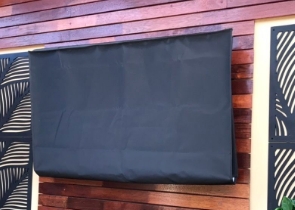 TV Cover
View more Customer Images »
These Firewood Rack Covers Resist UV Rays and Water
The joy of watching a fire in your fireplace while silently drinking a preferred beverage is unique. Notably, you toil all day to keep your house heated. In order to prevent smoke and keep your fire burning, the wood should be free of moisture. Our log rack covers safeguard your firewood in storage from outdoor hazards.
Made with UV-blocking and water-resistant material, our outdoor firewood covers can withstand extreme climatic elements while remaining dry. The shields stay colourful and resist fading from prolonged contact with sunshine. Through rain, sleet or snow, the covers can withstand anything and ensure the covered logs are suitable for use.
These waterproof firewood covers resist tearing and scraping due to their PVC/PVB coating, giving them strength and durability. They are of medium weight, ranging about 12 oz to 17 oz, and are easy to fold. Our robust covers can endure rough use.
Our firewood rack covers stay flexible even in low temperatures and are soft and pliable when moved.
Our Log Rack Covers are Customisable
Covers & All allows you to alter your outdoor firewood covers. Simply choose the style you desire and submit the dimensions (in inches) on our site, pick a material and shade, and we will prepare the accessory as needed.
There are 3 material types to pick from. Cover Max is 1000 Denier polyester with PVC that is great for temperate climates. Cover Fab features 600 Denier melange PVB-backed polyester material perfect for spots with full to partial shade. Cover Tuff material is 1000 Denier PVC-coated and robust. It can handle severe outdoor elements and feels similar to vinyl. Browse our reference table of materials to make a reasonable choice. The materials have no seams for 9.5Ft and come in multiple colours to fit your decorations. While Cover Max and Cover Fab both include 3-year warranty, Cover Tuff has a 5-year warranty to make sure that you receive waterproof firewood covers that remain secure long-term.
Customise your Firewood Rack Covers
We provide several methods to personalise your log rack covers. You can order specific text or a logo placed on the surfaces. Just send the text or graphic via our web service along with a preferred spot and select the hue and font size that you like. You can also choose the side you wish it to appear on. We will alter the monogram so that it appears nicely on your product. If you need to know how to hold the rack shield down securely, you can select from multiple fastening options including drawcords, elastics, split zippers and grommets.

We will deliver your personalised custom-made cover to your doorstep. So click to order now.
Didn't find what you were looking for? Need to find something else? Take a look at our other custom covers here.