So Far We've Covered...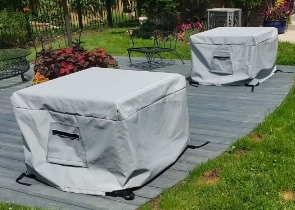 Cushion & Storage Chest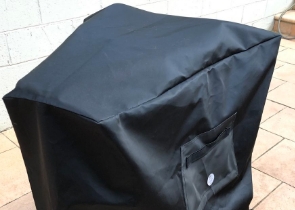 Custom Cover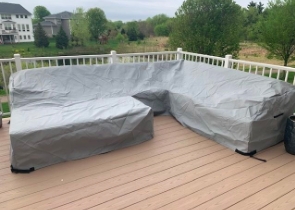 Sectional Covers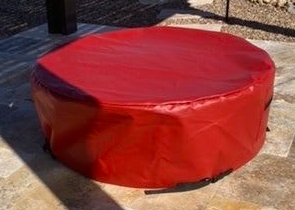 Fire Pit Covers_1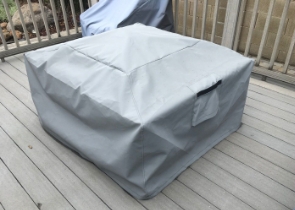 Fire Pit Covers_2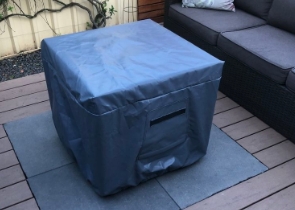 Fire Pit Covers_3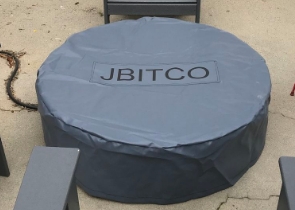 Fire Pit Covers_4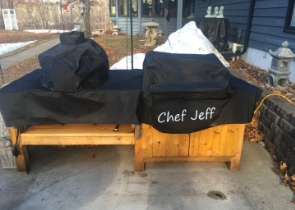 Grill Cover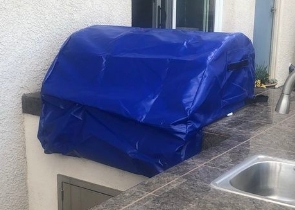 Grill Cover-1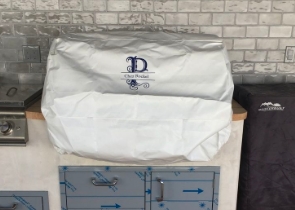 Grill Covers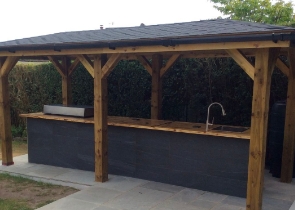 Outdoor Island Kitchen Cover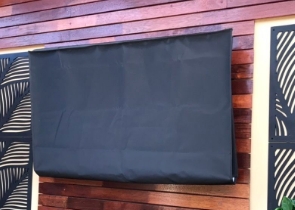 TV Cover
View more Customer Images »
Round Fire Pit Chair Set Cover for Best Fit
It is wonderful to share a meal with friends or family outdoors, especially under the shade of an umbrella. Shared meals under the shade of an umbrella will remain in one's memory for a long time. To make such memories even more special, why not invest in high-quality umbrella covers for your round table and chair sets by Covers & All. Our round table chair set covers with umbrella holes fit perfectly on your table chair set without any hassle.
Featuring a 54-inch diameter and a 25-inch height, our special round fire pit chair set covers are perfect for your fire pit. There is an extra inch or two of leeway added to make installation and removal easier. High-tensile fabrics are used which resist tearing and scratching on their surface. Fabrics on your fire pit chair set resist water and keep it dry, clean, and protected. In addition to being UV-resistant, they do not fade due to harsh sun rays
From the three robust variants of our fire pit chair set covers that we offer, you can pick the one that best suits the weather condition in your area. Cover Fab, which is made from 600 denier melange polyester with PVB backing materials, has two colour choices. This extremely lightweight (12 Oz) fabric is ideal for shaded and semi-shaded areas. It has medium UV resistance and offers a 3-year warranty.
Cover Max and Cover Tuff are both made from 1000 denier, PVC coated polyester, and are of moderate weight at 12 Oz and 18 Oz, respectively. Cover Max has six and Cover Tuff offers five colour options. While Cover Max is perfect for moderate weather, Cover Tuff can take on harsh weather conditions. Cover Max offers a 5-year warranty and Cover Tuff offers a warranty of 7 years. Both these round fire pit chair set covers have high UV resistance.
Comes with Multiple Tie-Down Options for Our Round Firepit Chair Set Covers
A tie-down has been added all around the cover at the hems. This ensures that the cover remains firmly in place. Additionally, we offer other tie-down options to ensure your cover is secure and snug. There are several ways to keep the fire pit chair set cover in place: a drawstring, grommets, elastic, push clips to attach the legs, and a water-proof split zip.
Give a personal touch to your covers with your logo or text printed on them and get a stylish personalised cover. Send us these details and we will get them printed using UV-resistant ink which will not fade in the sun or get washed out in rain.
Customise Covers for Round Table Chair Set with Umbrella Hole
To buy our covers, you need to follow a four-step process: measure, select fabric, personalise, and place the order - It's as easy as it sounds! You have plenty of colour options to choose from as per your choice. Place your order right away for a round table chair set with umbrella hole covers that will extend the life of your furniture. Follow the hassle-free steps and wait till we deliver it right to your doorstep.
Didn't find what you were looking for? Need to find something else? Take a look at our other custom covers here