So Far We've Covered...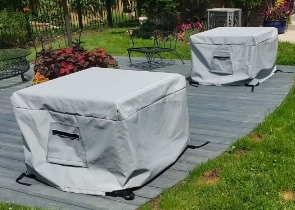 Cushion & Storage Chest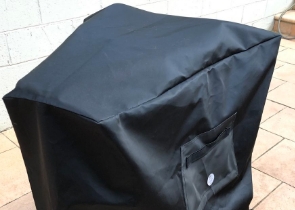 Custom Cover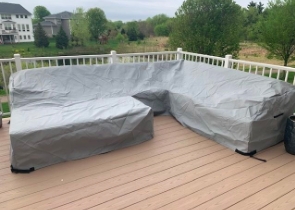 Sectional Covers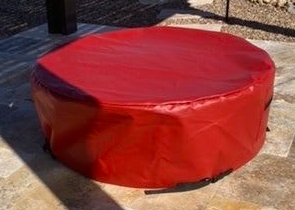 Fire Pit Covers_1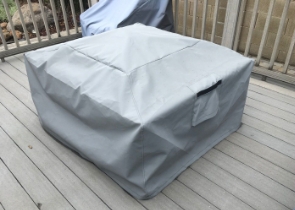 Fire Pit Covers_2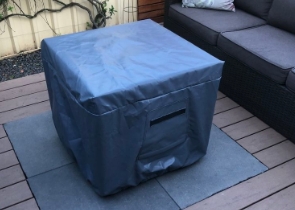 Fire Pit Covers_3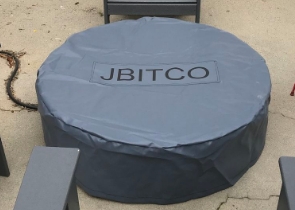 Fire Pit Covers_4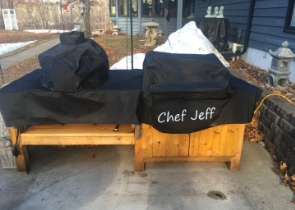 Grill Cover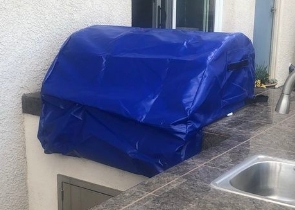 Grill Cover-1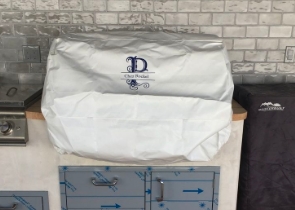 Grill Covers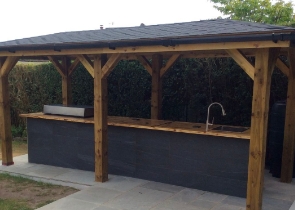 Outdoor Island Kitchen Cover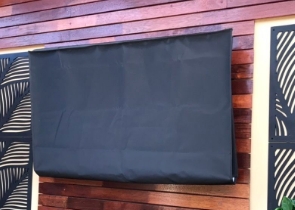 TV Cover
View more Customer Images »
Tailor-Made Rectangular Fire Pit Covers are Durable 
Isn't it nice to sit around a bonfire on a cool night with your loved ones? Of course, but it depends on what state your fire pit is in. An exposed fire pit is vulnerable to the elements, debris, and grime. We provide custom-made outdoor fire pit covers to preserve your fire pit for year-round use.
No matter the size of your fire pit, we create customised covers for the perfect fit. The robust design of our custom fire pit covers ensures they are sturdy and long-lasting. Our durable covers protect your fire pit from inclement elements to shelter your pit and keep it dry no matter the weather.
We use high-quality fabrics to craft our waterproof fire pit covers. The durable materials withstand elements from every season. A tough yet classy year-round design makes an elegant addition to your outdoor décor.
Our fully customisable rectangular fire pit covers are available in three fabrics including Cover Tuff, Cover Max, and Cover Fab. There are also several tie-down options for additional customisation. You can select the choices that suit your needs to keep your fire pit in good condition.
Long-Lasting Outdoor Fire Pit Covers Have an Exceptional Design
Our custom fire pit covers are waterproof to lock out moisture. The air pockets allow airflow to prevent the growth of mildew and mould. Resistance to tearing and UV rays ensures the covers are durable. Handles offer ease of use and make installing and removing the covers simple. Each cover is available in different colours and materials for customisation.
The fabric of our waterproof fire pit covers is weatherproof and sturdy, making it suitable for outdoor use. The variety of colours ensures your new fire pit cover adds a stylish look to your space and enhances your quality of living outside.
Easily Customise Your Rectangular Fire Pit Covers
Customisation options are available for you to personalise the covers to suit your needs and your personality. Add texts, logos, or graphics to the covers and we'll create outdoor fire pit covers tailored to you. All you have to do is provide the measurements, add your personalisation, choose your fabric and colour, and enjoy your fire pit throughout the year.
Didn't find what you were looking for? Need to find something else? Take a look at our other custom covers here.