So Far We've Covered...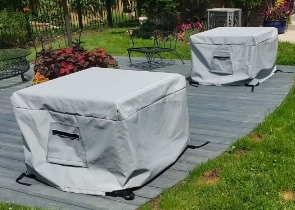 Cushion & Storage Chest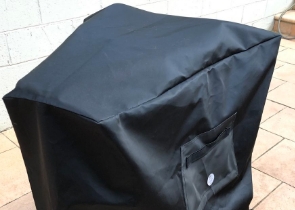 Custom Cover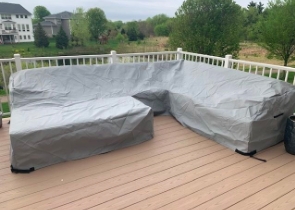 Sectional Covers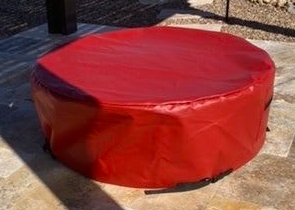 Fire Pit Covers_1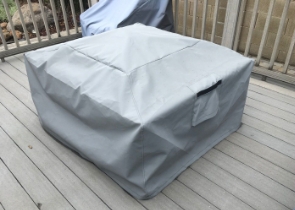 Fire Pit Covers_2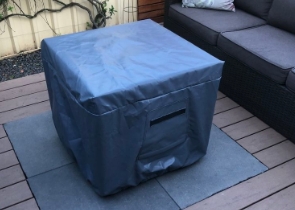 Fire Pit Covers_3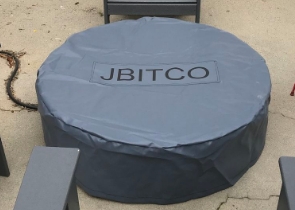 Fire Pit Covers_4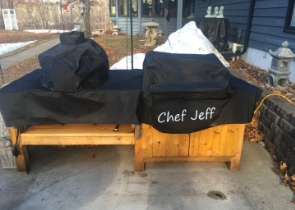 Grill Cover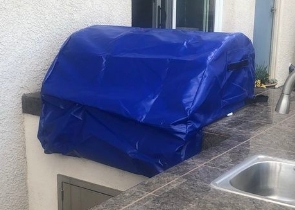 Grill Cover-1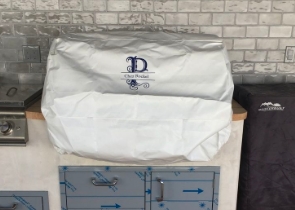 Grill Covers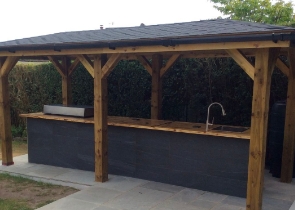 Outdoor Island Kitchen Cover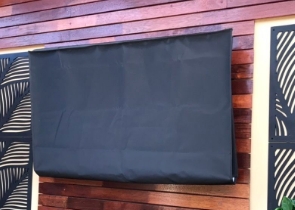 TV Cover
View more Customer Images »
Durable Fire Column Covers Feature Weather-Resistant Fabrics
Is it necessary to shield fire columns? Yes, if you really want them to last a long time. The use of fire pit covers not only prolongs the life of the column, but it also eliminates the need to clean and maintain it. When not using your fire pit, you need to cover it to keep it well protected.
We craft these fire pit rain covers from high-quality, long-lasting textiles that can withstand all types of weather. They will shield your fire pit from harmful UV rays, rainfall, snow, bird droppings, pests, and other elements. They don't fade in direct sunshine and don't let rain in. These durable covers are abrasion-resistant and won't tear or rip easily. Our coverings fit a fireplace that is 20 in. H x 15 in. W x 15 in D. To make these coverings more durable, we use double stitching.
These outdoor fire pit covers come in three different types of fabrics. Choose as per the weather conditions in your place. Cover Fab features 600 Denier polyester with a PVB back and is suitable for shielded and semi-shaded locations. The material is extremely light (12 oz.) and has a fabric-like texture. It comes in two colours and has a three-year warranty.
Cover Tuff and Cover Max fabrics feature 1000 Denier, PVC-coated polyester. They're both medium weight, with graphic thicknesses of 12 oz. and 18 oz., and have a vinyl-like surface. Cover Max comes in six colours and is ideal for moderate weather. It has a warranty of 3 years. There are five colour possibilities for Cover Tuff, which is best suited for extreme weather situations. A warranty of 5 years is available for this fabric.
Our Fire Pit Covers come with a Variety of Tie-Down Choices
We provide you with several tie-down alternatives to choose from. You can connect a drawstring or elastic to the bottom of the cover to keep it tied down. Grommets offer additional security at the cover's hem. Your drawstring will run smoothly because of the corrosion-resistant grommets. If you add a split corrosion-free zipper, it will be easier to uncover or cover the pit. Airbags prevent water puddles from forming by concealing the sunken spots of the fire pit rain covers.
Embroider your monogram, logo, or crest on the outdoor fire pit covers to make them uniquely yours. Choose your design, colours, and fonts, as well as the spot where you want it printed, and we'll take care of the rest.
Get a Discount on a Large Order of Our Fire Column Covers
With the purchase of two or more fire pit covers, we are offering exceptional rates. Take advantage of our discounts when you order a large quantity of our fire coverings. The savings increase as the quantity of units purchased increases. So, don't be a slacker and place your order right now!
Didn't find what you were looking for? Need to find something else? Take a look at our other custom covers here.