So Far We've Covered...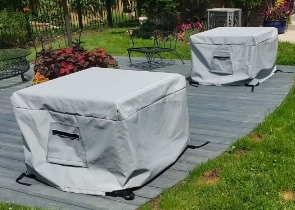 Cushion & Storage Chest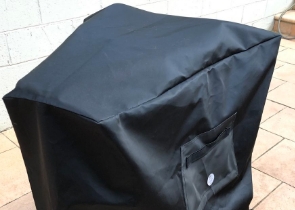 Custom Cover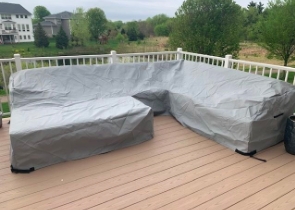 Sectional Covers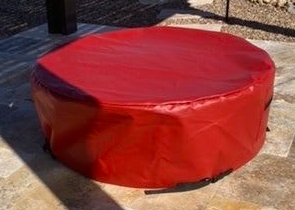 Fire Pit Covers_1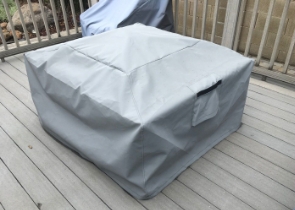 Fire Pit Covers_2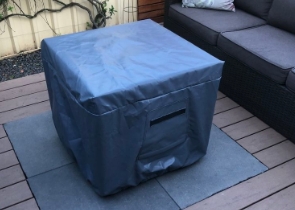 Fire Pit Covers_3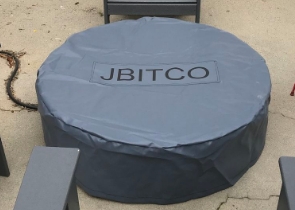 Fire Pit Covers_4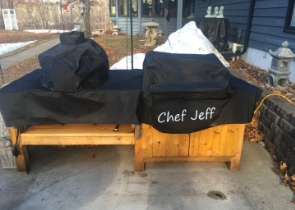 Grill Cover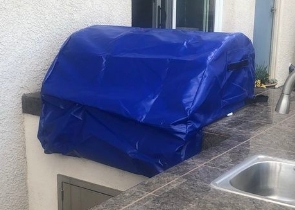 Grill Cover-1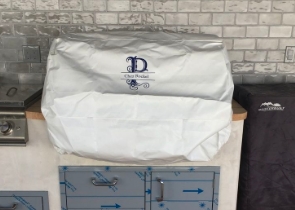 Grill Covers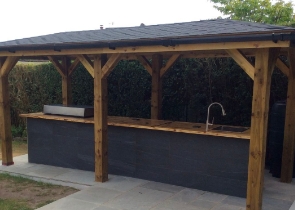 Outdoor Island Kitchen Cover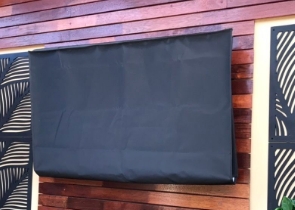 TV Cover
View more Customer Images »
High-Quality Fire Pit Covers Available in Water-Resistant Fabrics 
Who doesn't enjoy spending a relaxing evening on the patio with loved ones and friends while surrounded by the warmth of a fire column? To be sure, everyone does! For those evenings, it is critical to take exceptional care of your fire column. Our custom covers are ideal for protecting your pit from the elements such as debris, dust, and rain. The aftermath of a cosy fire results in stray sparks, which cause damage to your patio furniture. As a result, it is critical to protect your fire column with Covers & All's durable fire pit covers.
We offer a variety of extremely sturdy and water-resistant fabric choices for our covers. Our Cover Fab fabric, which comprises 600 denier melange polyester with a PVB backing, provides the cover with exceptional tear and abrasion resistance. This waterproof fire pit cover should be your first choice if your fire column is in a shaded or partially shaded area.
If you reside in an area with mild weather, we recommend our Cover Max, which comes in 1000 denier, PVC-coated polyester. This fabric protects against harmful ultraviolet rays due to its high level of UV resistance. Cover Tuff fabric resists harsh weather conditions without sustaining damage. The fabric is 1000 denier, PVC coated polyester, which makes these outdoor firepit covers extremely long-lasting. 
Whichever fabric you choose, Cover Fab, Cover Max, or Cover Tuff, we include a warranty on it for 3, 5, or 7 years, respectively. We provide airbags as a fire column cover accessory that raises the sunken points of your fire column covers and helps stall the formation of water pools.
Showcase Your Style with Personalised Fire Pit Covers
Want to give your fire column covers a personal touch? We allow you to customise your waterproof fire pit covers by selecting the fabric, colour scheme, and tie-down options. Whether it's a text or image, we incorporate them all into your fire pit covers and deliver them directly to your home.
Upload a reference image of your choice to ensure that we fully understand your requirements for the outdoor fire pit covers. We suggest you provide the image in one of our supported image formats so that we understand your specifications.
Select From a Variety of Tie-Down Styles for Your Fire Column Covers
Our fire pit covers come with a variety of tie-down options. Push clips, drawstrings, waterproof zippers, and elastics are all available as tie-down options. All of these options add extra security to the covers, ensuring they remain securely fastened and in place even in the face of strong winds and storms.
We provide grommets made of superior quality, corrosion-resistant brass metal to secure the waterproof fire pit covers. Customise the gap spacing between each grommet to meet their specifications. We deliver worldwide.
Didn't find what you were looking for? Need to find something else? Take a look at our other custom covers here.