So Far We've Covered...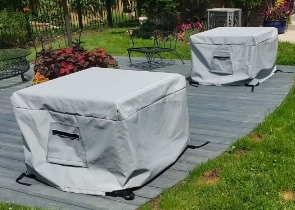 Cushion & Storage Chest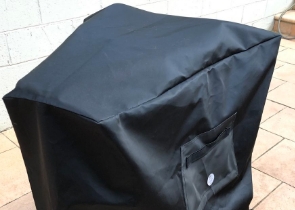 Custom Cover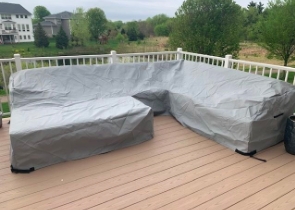 Sectional Covers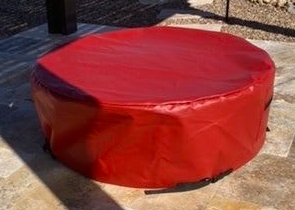 Fire Pit Covers_1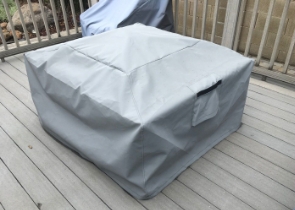 Fire Pit Covers_2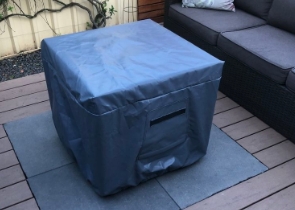 Fire Pit Covers_3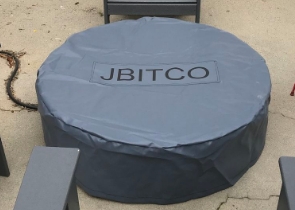 Fire Pit Covers_4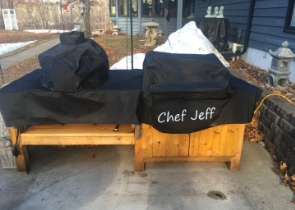 Grill Cover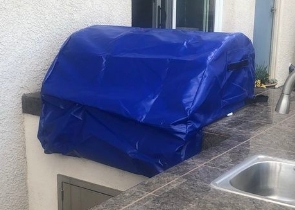 Grill Cover-1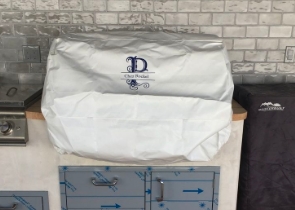 Grill Covers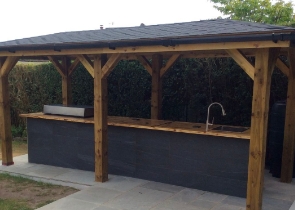 Outdoor Island Kitchen Cover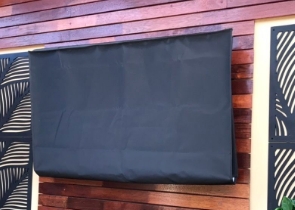 TV Cover
View more Customer Images »
Fire Column Covers Keep your Fire Pit Safe
Fire columns provide a touch of class and warmth to your outdoor space. However, if you don't shelter your fire pit from the sunlight, dirt, breeze, rainfall, and other elements, it may lose its value. When the weather turns bad, sturdy fire pit covers can keep your column secure.
All of our materials are simple to clean; they will remain fresh even after years of use, and they will undoubtedly earn your praise for your foresight in purchasing our patio fire column covers. Our outdoor fire pit covers have a watertight and UV-resistant lining to keep the fire pit dry and protected.
Both these qualities provide longevity and can withstand the elements all year. All of our high-quality fabrics, like Cover Tuff, Cover Max, and Cover Rite, are incredibly durable and come with a three- to five-year warranty, depending on the fabric you choose for your waterproof fire pit covers.
The added air vents on the edges of the covering allow for free ventilation and also keep the material from being lifted by the wind. You can also equip our fire column covers with airbags for added protection. These 100% waterproof airbags raise your cover's sunken places, preventing water puddles from forming.
We provide easy modification for all of our coverings, including extra width and depth leeway for easy pull-out and pull-in.
Grommets and Tie-Downs Secure Your Fire Pit Covers
Tie-downs give a secure fit, and double stitching adds to the durability. Our tie-down choices include a drawstring, elastic at the base, velcro, push hooks, a watertight split zipper, elastic at the bottom + push clips. All these give our outdoor fire pit covers added strength and a polished look.
The grommets, which feature premium-quality, corrosion-resistant brass, ensure that the covered holes have complete protection. Grommets are available in different spacings: 6, 12, and 24 inches. You may customise the grommet spacing of the waterproof fire pit covers to your liking.
Personalise Your Fire Column Covers to Make them Unique
With a few simple steps, you can change your fire pit covers with anything from unusual motifs to gorgeous shapes. Input the dimensions, pick the material and colour, customise with your name/ message /slogan, and make the purchase. We will deliver your quality covers right to your door.
Didn't find what you were looking for? Need to find something else? Take a look at our other custom covers here.