So Far We've Covered...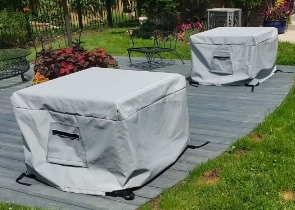 Cushion & Storage Chest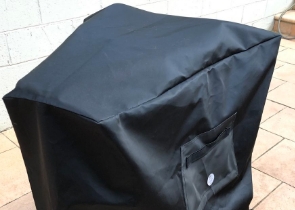 Custom Cover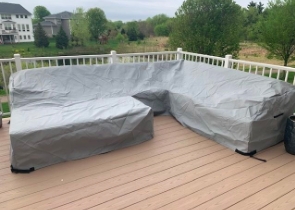 Sectional Covers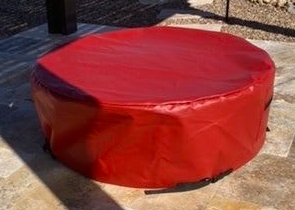 Fire Pit Covers_1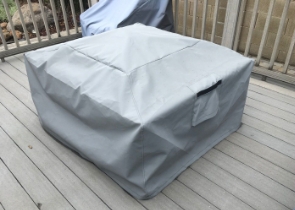 Fire Pit Covers_2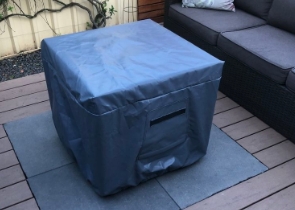 Fire Pit Covers_3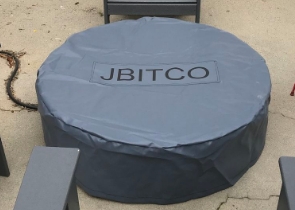 Fire Pit Covers_4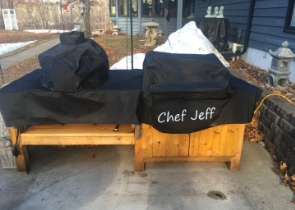 Grill Cover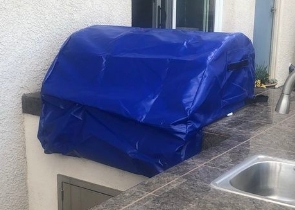 Grill Cover-1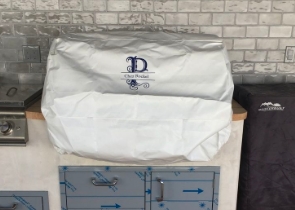 Grill Covers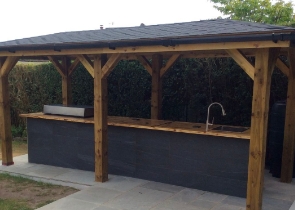 Outdoor Island Kitchen Cover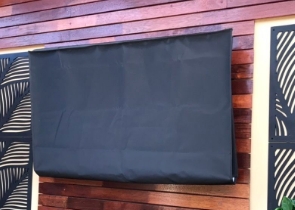 TV Cover
View more Customer Images »
Weather-Resistant Fabrics Manufacture Square Fire Pits Covers 
Are you enjoying a fire on your patio but aren't sure how to maintain the pit safe? Fire pits enhance the aesthetic appeal of your outdoor settings. The comfort and beauty are wonderful, but what happens next? Our fire column covers can save the day. They will keep your fire pit dry and shielded from the weather, providing the finest protection possible.
You can change your fire pit protectors to accommodate the column-shaped fireplace, which measures 3 inches tall, 22 inches wide, and 22 inches deep. We construct all of our covers from high-quality, long-lasting fabrics. Our covers can withstand a variety of extreme weather. They provide complete protection from the elements, including the sun, rain, wind, snow, bird droppings, and debris. It's made of a tough, abrasion-resistant fabric that won't tear or peel easily. We've also included well-designed air vents to avoid wind lofting, mildew and mould growth. We reinforce these coverings with double stitching.
These outdoor fire pit covers come in three different fabric varieties to accommodate various weather. Cover Fab, a 600 Denier polyester with a PVB base, is best for shady and semi-shaded environments. This material is extremely light (12 oz.) and has a fabric-like texture. They come in two colours and have a 3- years warranty.
Both the Cover Max and Cover Tuff fire pit coverings comprise 1000 Denier PVC-enveloped polyester. With visual weights of 12 and 18 ounces, they both fall under the medium weight category. The texture of Cover Max is like that of vinyl. It comes in six different colours and is ideal for temperate temperatures. It has a vinyl-like texture and also comes with a 3-year warranty. Cover Tuff comes in five colours and is perfect for adverse weather situations. These square fire pit coverings come with a 5-year warranty.
Different Tie-Down Alternatives Exist on our Fire Column Covers
We provide a variety of tie-down ideas to keep your waterproof fire pit covers in place. You could fasten your fire pit covers with an elastic or a drawstring at the base. At the hem of the cover, you can use push clips or rust-free grommets. The grommets will maintain your drawstring in good working order. A corrosion-resistant zipper will be useful for easy removal or covering. Airbags can assist hide your coverings' sunken places and prevent water pools from forming.
Your fire pit protectors are customisable with a symbol, emblem, or monogram. Email us your layout, shades, fonts, and which side you'd like printed, and we'll take care of the rest. Accessorise with any of the above items for the best fit.
The More Square Fire Pit Covers You Purchase, the More Money You Save
Take advantage of our low pricing by purchasing many of our fire column covers. You will receive a larger discount if you place a larger order. To learn more, visit our website. Don't put it off any longer; place your order right now!
Didn't find what you were looking for? Need to find something else? Take a look at our other custom covers here.