So Far We've Covered...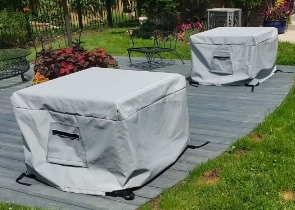 Cushion & Storage Chest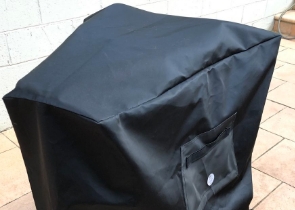 Custom Cover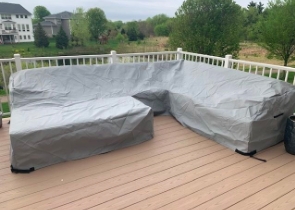 Sectional Covers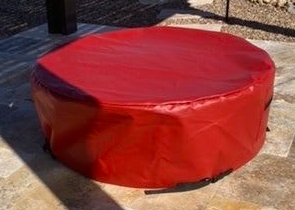 Fire Pit Covers_1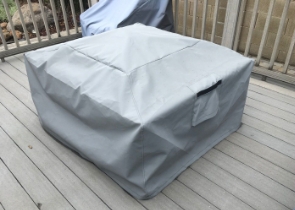 Fire Pit Covers_2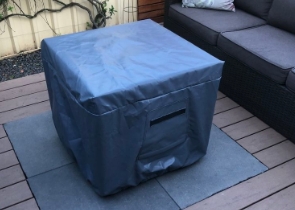 Fire Pit Covers_3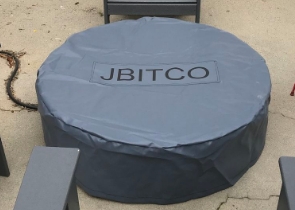 Fire Pit Covers_4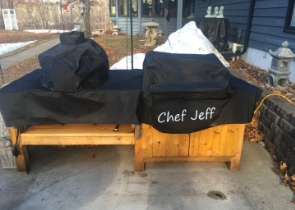 Grill Cover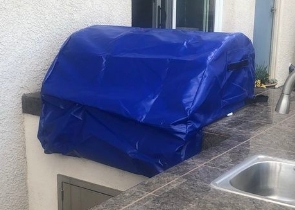 Grill Cover-1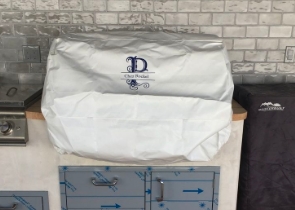 Grill Covers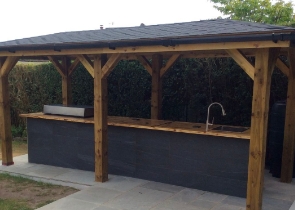 Outdoor Island Kitchen Cover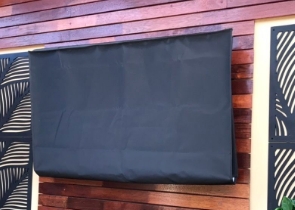 TV Cover
View more Customer Images »
Our Round Fire Column Covers are Available in a Variety of Waterproof Fabrics
An evening spent on your patio with friends and family is incomplete without the warmth of a fire column. Keeping this in mind, it's also critical to cover your fire column when it's not in use to protect it from a variety of external elements. As a result, it becomes critical to safeguard your column with fire pit covers.
Our fire pit protectors are ideal for protecting your pit from the elements such as rain, dust, debris, and snow. You can tailor the size of your cover to your specifications. Simply enter the column's diameter and height in our customisation table. Please keep in mind that we add a 1 inch to 2-inch leeway to the specified width/depth to allow for smooth pulling-in and pulling-out of your fire column covers.
You can choose waterproof round fire pit covers' textiles based on the weather circumstances. In-store, we offer three distinct fabric options: Cover Tuff, Cover Fab, and Cover Max. We made our Cover Fab of 600D melange polyester with a PVC backing. this fabric in semi-shaded or shaded regions. The material has a fabric texture and is extremely resistant to tears and abrasion. Following that is Cover Max, which features 1000 denier PVC-coated polyester and offers superior tear and wear resistance.
As the name implies, Cover Tuff provides covers with a high degree of toughness by enabling them to survive extreme weather conditions. We construct this fabric of 1000 denier PVC-coated polyester, which is extremely robust and has superior wear and tear resistance. These round fire column covers will provide years of protection for your fire column.
Ensure the Security of Your Fire Pit Covers With Our Tie-Downs
With our custom fire pit protectors, we include many tie-down options. Waterproof zippers and drawstrings are available as tie-down alternatives.

All of them contribute to keeping the coverings securely fastened to the fire pit covers and ensuring that they remain in place regardless of how windy it is outside.
Personalise Your Round Fire Column Cover by Adding Your Favorite Image, Logo, or Text
We provide the option of customising your fire pit covers with the fabric, colour, and tie-down choices of your choice. You can put any image or text on your cover. If airbags are available, they help maintain the shape of the covers and prevent water pools from collecting on them. Take advantage of our special discounts on these covers.
You can attach a reference image of your choice to ensure that we fully grasp your requirements. We recommend that you upload the image in one of our accepted image formats so that we can understand your specifications. Order today and we will deliver your cover to any address in the world.
Didn't find what you were looking for? Need to find something else? Take a look at our other custom covers here.