So Far We've Covered...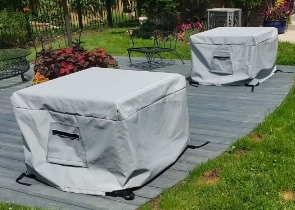 Cushion & Storage Chest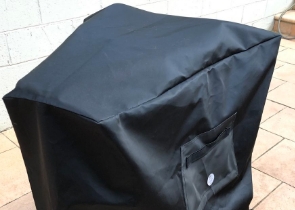 Custom Cover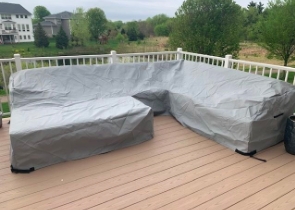 Sectional Covers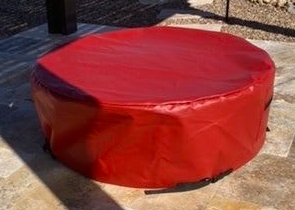 Fire Pit Covers_1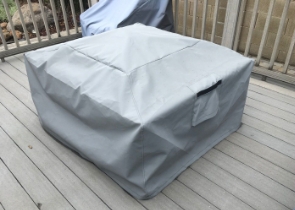 Fire Pit Covers_2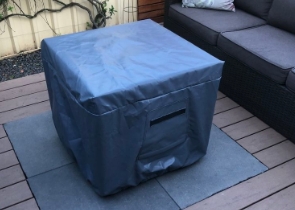 Fire Pit Covers_3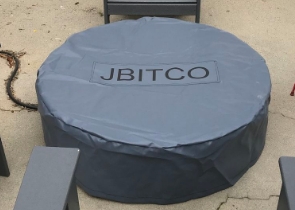 Fire Pit Covers_4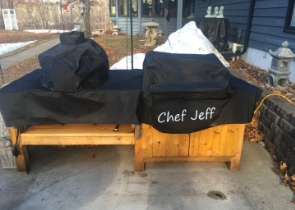 Grill Cover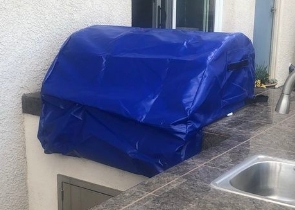 Grill Cover-1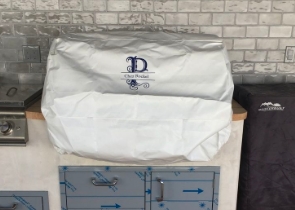 Grill Covers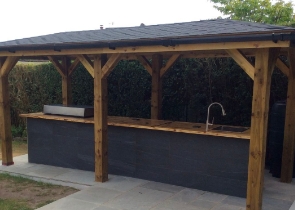 Outdoor Island Kitchen Cover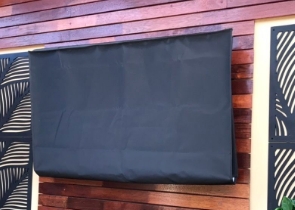 TV Cover
View more Customer Images »
Heavy-Duty Outdoor Fire Bowl Covers for All Weather Elements
No matter the season, your fire bowl is the centre of attraction on your porch. Protecting it from harsh weather and other potentially damaging elements is a top priority in order to keep the good times rolling. Covers & All's outdoor fire bowl covers are perfect for protecting your fire bowls and add grace to your patio.
Lending a durable spread to your fire pit bowls, our covers are made of highly durable PVB/PVC coated polyester. We provide highly durable and a variety of waterproof fabric options to choose from. Our Cover Fab fabric is a versatile and lightweight fabric that is made from 12 oz 600D PVC backing polyester and is 100% waterproof and UV-resistant. This cover should be your go-to choice if you have placed your fire column in a shaded or semi-shaded area.
Our Cover Max fabric crafted from 1000D PVC coated polyester fits best for moderate weather conditions. This fabric provides safety from harmful ultraviolet rays, as it is highly UV resistant. Our Cover Tuff fabric seems perfect for areas with extreme weather conditions. Made of PVC-coated 18 oz 1000D polyester, the fabric is UV-resistant, waterproof and tear-proof. It is also impervious to rust and abrasions.
Regardless of whether you opt for Cover Fab, Cover Max, or Cover Tuff fabric, we offer a warranty on each of them, which is 3, 5, and 7 years respectively. Additionally, we let you add our airbag as a cover accessory. The airbag helps prevent the formation of water pools by elevating the hollow points of your covers, making the covers 100% waterproof.
Secure Your Fire Bowl Covers with a Range of Tie-Down Options
With the plethora of tie-down options at your disposal, securing the covers is not a hassle anymore. Our tie-down options include drawstring, elastics, and waterproof zippers. All of these keep the outdoor fire bowl covers well tied and ensure that they stay intact in one place no matter how windy it is outside.
To give additional security to the waterproof fire pit covers, we also provide grommets made from super-quality, rust-free brass metal. Available in a gap of 6, 12, and 24 inches, you can select the placement between every grommet to suit your requirements.
Personalise your Fire Bowl Covers to Add Unique Character to Your Porch
We offer to personalise your outdoor fire bowl covers according to your desired fabric choice, colours, and tie-down options. Be it an image or text of your choice; we print them all to your covers. Upload the reference image in our supported image formats and will ship your special personalised cover to your doorstep anywhere in the world.
Didn't find what you were looking for? Need to find something else? Take a look at our other custom covers here