So Far We've Covered...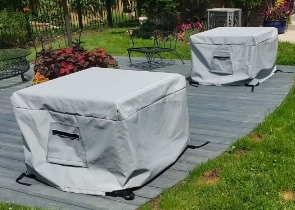 Cushion & Storage Chest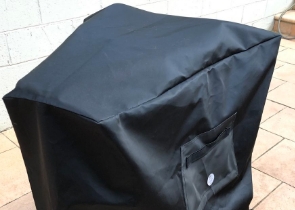 Custom Cover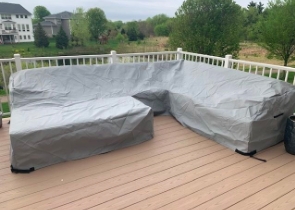 Sectional Covers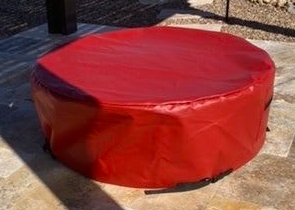 Fire Pit Covers_1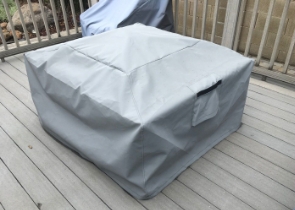 Fire Pit Covers_2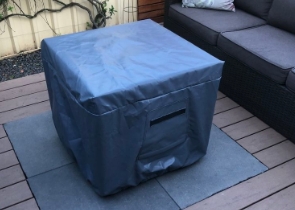 Fire Pit Covers_3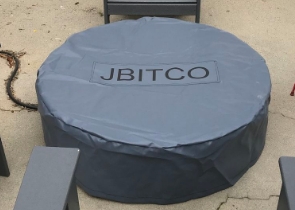 Fire Pit Covers_4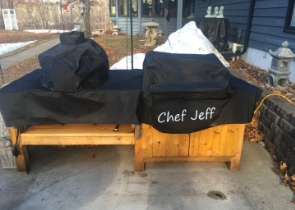 Grill Cover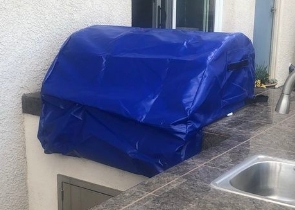 Grill Cover-1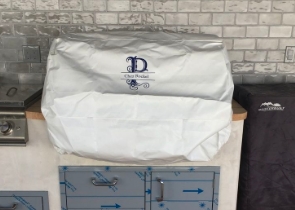 Grill Covers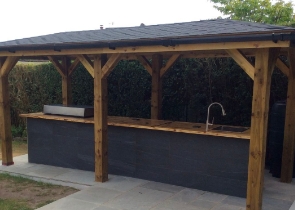 Outdoor Island Kitchen Cover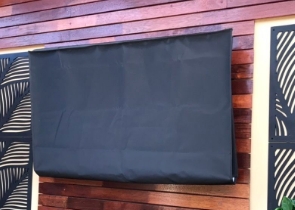 TV Cover
View more Customer Images »
Custom Outdoor Chiminea Covers are Impervious to Water and UV Rays
Your chiminea allows you to prepare delicious meals while entertaining relatives and friends outside. While it provides you with many memorable moments, maintaining the chiminea and keeping it functional can be a challenge. Our waterproof chiminea covers prevent your chiminea from becoming dirty, collecting debris, or becoming a breeding ground for insects and rodents.
Our covers come from UV-resistant fabrics and will not fade when exposed to direct sunlight. Colours stay bright and fast, which keeps the covers looking new for longer. The waterproof fabric used to make these outdoor equipment covers prevents any water leakage, keeping the chiminea dry and rust-resistant.
The garden chiminea covers are tear- and abrasion-resistant, so they can withstand even serious handling without tearing or ripping. These garden chiminea covers are always neat and new looking because they do not fray easily.
For added security, our chiminea rain covers feature tie-down alternatives. Push zippers, drawstrings, elastics attached at the bottom or split clips are ideal for keeping the cover in place, preventing it from flying off on windy days. Just as well if you don't require any tie-downs. That is something we do as well.
Waterproof Chiminea Covers Are Custom-Tailored to Suit Your Needs
Despite the many chiminea designs available, it is preferable to choose our tough and durable, well-suited outdoor equipment covers, which will last a long time without looking faded or damaged. All you have to do is look through the design options on our website. Simply enter the dimensions (in inches) in the area provided using our online measuring tool. Input the remaining details, such as fabric and colour, and we'll design the covers to your requirements.
Three distinct high-tensile fabrics for your garden chiminea cover are available. Our Cover Fab is a 600 denier polyester fabric with a PVB melange backing perfect for shaded or partially shaded areas. It features a 3-year warranty and is available in two colours. Our Cover Max and Cover Tuff fabrics comprise 1000 denier PVC-coated polyester and are suitable for mild to extreme weather. Cover Max has a 3-year warranty and comes in six different colours. Cover Tuff comes in five colour options and has a 5-year warranty.
Customisable Outdoor Chiminea Covers 
We can assist you in making a comment on the cover or endorsing your brand. On the covers, you can have a logo or text printed. Simply upload the photo to our website and select your preferred text colour and font from the drop-down menus. The monogram gets resized so that it looks good on your cover. Our customised waterproof chiminea covers get shipped right to your door. So place your order right now.
Didn't find what you were looking for? Need to find something else? Take a look at our other custom covers here.