So Far We've Covered...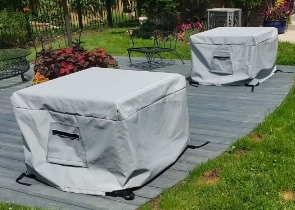 Cushion & Storage Chest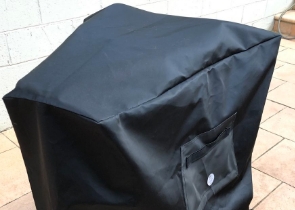 Custom Cover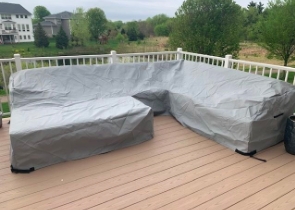 Sectional Covers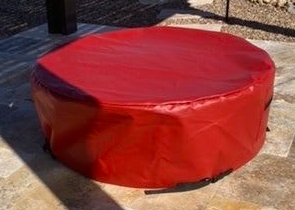 Fire Pit Covers_1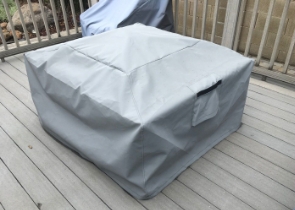 Fire Pit Covers_2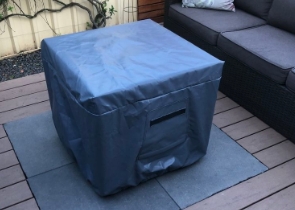 Fire Pit Covers_3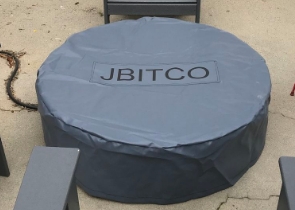 Fire Pit Covers_4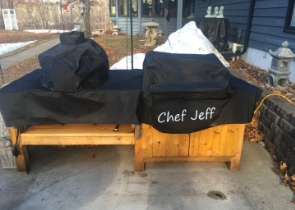 Grill Cover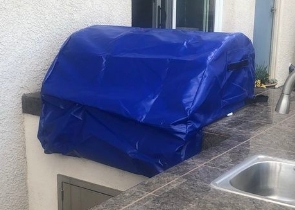 Grill Cover-1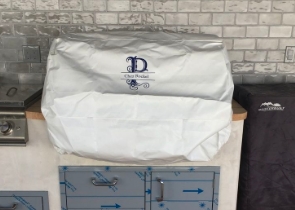 Grill Covers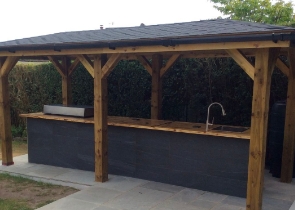 Outdoor Island Kitchen Cover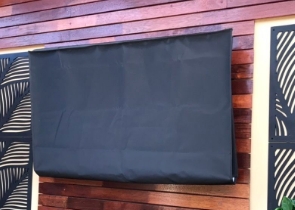 TV Cover
View more Customer Images »
Our Custom Chiminea Covers are Made of Waterproof & UV Resistant Fabric
Chiminea is indeed one of the best things to keep your outdoor warm and cosy, especially on chilly evenings when you want to lounge with your favourite pals. The warmth of your heater will keep your loved ones warm and toasty during the colder months. However, in order to make such lovely evenings a regular occurrence, you must make sure that your patio heaters are in good working order for a long time. Our custom chiminea covers are your best bet for protecting your heaters from water and moisture, which can do a lot of harm. These covers also offer your chiminea a nice look and feel even when it's not in use.
Covers & All gives you the choice of selecting from three fabric options in a variety of colours. Cover Max, Cover Fab, and Cover Tuff are the available fabrics. The Cover Max fabric is made of 1000D PVC coated polyester, which provides unmatched durability, tear, and abrasion resistance for your chiminea covers. This fabric performs extremely well under moderate weather conditions. Made of 600D melange PVB backing polyester, our Cover Fab fabric is lightweight and feels like a feather. This fabric is ideal for shaded or partially shaded environments.
Cover Tuff fabric provides a high degree of toughness even exposed to extreme weather conditions. Weighing 18 Oz, this fabric is backed with 1000Denier PVC coated polyester and provides excellent protection from harmful UV rays, downpours, abrasion, and tears. Being waterproof and UV resistant, all our covers come with a warranty ranging from 3 to 5 years depending on the fabric you choose.
All of our chiminea covers come with easy-to-remove handles that make cleaning the heaters a breeze. Not only that, but our covers are available in a variety of sizes and brands. We provide coverings for many types of heaters, including Decco and Solo Stove.
Add Extra Protection to Your Chiminea with Different Tie-Down Options
Our waterproof covers come with a variety of tie-down options to keep them secure and in place no matter what the weather throws at them. These covers come with drawstrings, but you may all opt for elastic at the bottom, push clips to secure the legs, split zips, and elastic at the bottom + push clips if you want.
We now offer the option of adding grommets made of high-quality, rust-free brass to make the covers even more secure. Grommets can be placed every 6", 12", and 24" distance. With our custom chiminea covers, you may buy more and save more because we offer unique savings.
Add a Personal Touch to Your Chiminea Covers with Text, Logos, or Images of Your Choice
Do you want to add a personal touch to your chiminea covers? Well, you are at the right place! Covers & All allows you to customize your personalized chiminea cover with your preferred image, text, and logo, allowing you to make a head-turner style statement.
You can also provide a reference image of your choice to help us fully comprehend your needs. For us to understand your requirements, we recommend that you upload the image in one of our approved image formats. Place your order right now!
Didn't find what you were looking for? Need to find something else? Take a look at our other custom covers here