So Far We've Covered...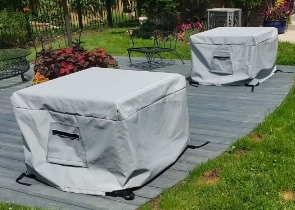 Cushion & Storage Chest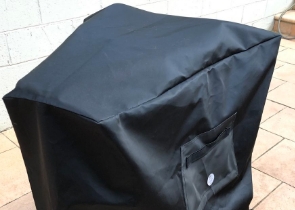 Custom Cover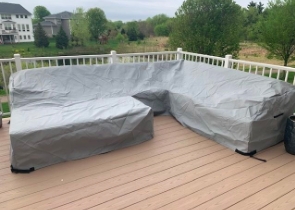 Sectional Covers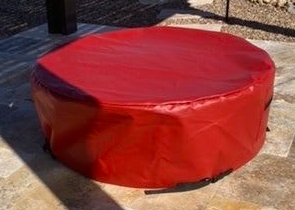 Fire Pit Covers_1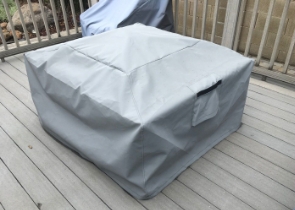 Fire Pit Covers_2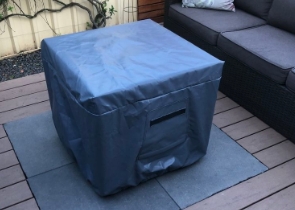 Fire Pit Covers_3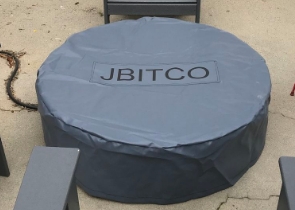 Fire Pit Covers_4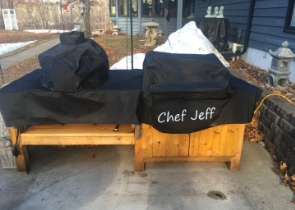 Grill Cover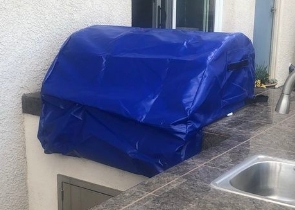 Grill Cover-1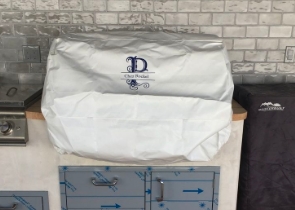 Grill Covers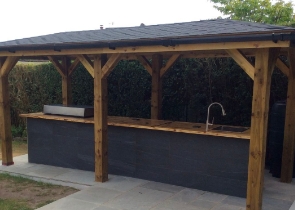 Outdoor Island Kitchen Cover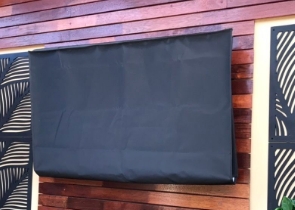 TV Cover
View more Customer Images »
Superior Selection of Tailor-Made Griddle Covers Crafted for Durability and Weather Resistance
Delve into our exceptional assortment of Custom Griddle Covers, scrupulously fashioned to guarantee that your griddle stays in impeccable condition, eagerly awaiting your subsequent culinary exploits. Each griddle cover in our range is constructed from sturdy, heavy-duty fabric, ensuring it can endure the challenges of fierce sunlight, persistent rain, and even the severity of snow and sleet.
Put your worries about potential harm from moisture, debris, or mildew to rest with our Tailor-Made Griddle Protection. These covers are ingeniously designed to ensure your griddle remains unscathed and pristine, unaffected by the elements.
Addressing a wide variety of environments and weather scenarios, our Customizable Griddle Cover Designs and Colours serve dual purposes - they are immensely functional and effortlessly stylish.
In terms of material, our Cover Rite fabric, composed of 600 Denier melange polyester with a PVB backing, stands as a lightweight yet resilient choice, perfect for shaded and semi-shaded locales. Available in a selection of two colours, it comes with a reassuring 2-year warranty.
Venturing further into our collection, Cover Max and Cover Tuff both employ a 1000 Denier, PVC-coated polyester fabric. Cover Max is particularly well-suited for moderate climates, while Cover Tuff's Heavy-duty Custom Covers for Griddle Protection are the go-to options for extreme weather conditions. The BBQ Griddle Covers from these ranges have a vinyl-like feel, weighing approximately 340 grams and 510 grams respectively. Furthermore, Cover Max is available in six colours with a 3-year warranty, and Cover Tuff is offered in five colours along with an impressive 5-year warranty.
For proprietors of commercial enterprises or those with extensive outdoor kitchen areas, we've got you covered as well. Our product line includes Custom Griddle Covers for Commercial Use and the Best Custom Griddle Covers for Outdoor Kitchens, ensuring every need is met.
Personalised Tailor-Made Griddle Covers with a Variety of Securement Options
Secure your grilling investment with unparalleled protection courtesy of our Custom Griddle Covers, expertly crafted to provide an impeccable fit along with a multitude of secure tie-down alternatives.
Our range showcases cutting-edge features, including Weather-Resistant Griddle Covers fitted with rust-proof grommets at intervals of your choosing - 15 cm, 30 cm, or 60 cm - ensuring a tight and secure fit, even in the most challenging weather conditions. Additionally, the inclusion of waterproof zippers facilitates easy access, while the elastic hems promise a customised fit, precisely tailored to your griddle's dimensions. For added security, the secure push clip ensures that your cover remains firmly in place, providing constant protection for your griddle.
Embark on a bespoke journey with our extensive selection of Customisable Griddle Cover Designs and Colours. Add a distinctive touch to your griddle cover, whether it be a design, a logo, or a specific piece of text. This unique personalisation, available for a nominal additional fee, transforms your griddle cover into a tangible representation of your personal or corporate brand. To initiate the customisation process, simply choose your preferred fabric, select a colour that speaks to you, upload your design, and leave the rest to our skilled craftsmen. Our team of expert artisans will diligently create a Bespoke Griddle Cover, ensuring that it not only meets but exceeds your expectations, perfectly tailored to your specifications.
Effortless Upkeep and Convenient Online Shopping
Preserving the longevity and pristine condition of your griddle cover is effortlessly achievable with our comprehensive guide on Maintaining and Cleaning Custom Griddle Covers. When the time comes to acquire these essential shields for your griddle, our website offers an uninterrupted platform to Purchase Custom Griddle Covers Online, ensuring you receive the finest protection available, no matter your location.
Indulge in significant savings when you opt for our larger griddle covers. Our pricing structure is designed to ensure that the more you purchase, the more you save. To gain a full understanding of the potential savings at your disposal, we invite you to explore our discount table, readily available on our website. Our Ordering Process is streamlined and user-friendly, promising a smooth experience as we promptly ship your griddle covers to any destination across the globe.