So Far We've Covered...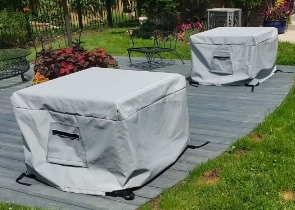 Cushion & Storage Chest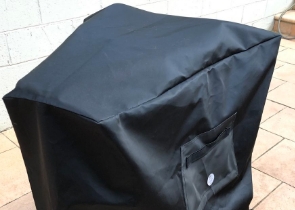 Custom Cover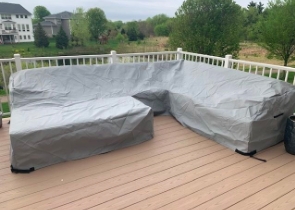 Sectional Covers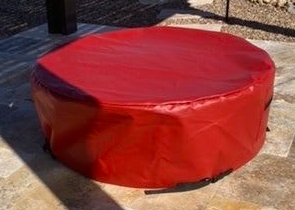 Fire Pit Covers_1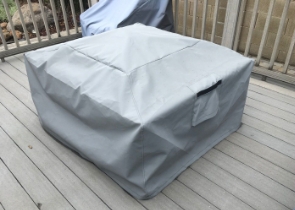 Fire Pit Covers_2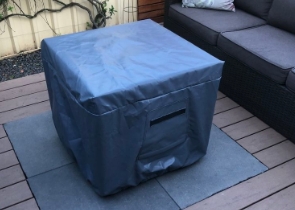 Fire Pit Covers_3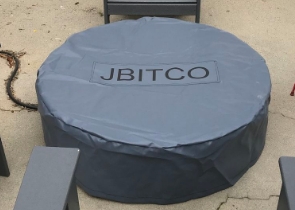 Fire Pit Covers_4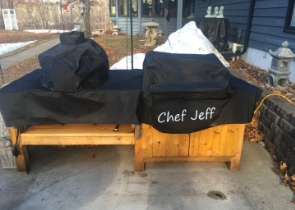 Grill Cover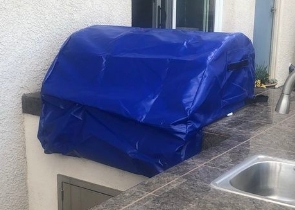 Grill Cover-1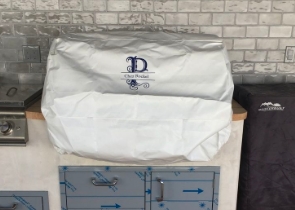 Grill Covers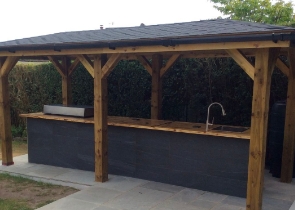 Outdoor Island Kitchen Cover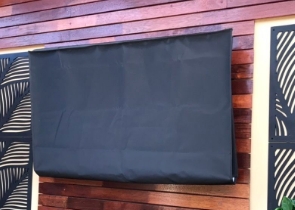 TV Cover
View more Customer Images »
Long-Lasting PVC for Umbrella Weight Bags
Is your umbrella constantly falling over? Are you looking for a high-quality, secure weight base to keep your umbrella upright? Look at our umbrella sandbags. They are simple to use, made of durable fabric, and will keep your umbrella in place.
Our umbrella base bags comprise PVC (polyvinyl chloride), a tough and long-lasting material. These are light, with a graphic weight of only 18 ounces. The fabric is also water-resistant and resistant to the elements. Without fear of the sun, rain, or wind, you can place them in the sun, on beaches, in gardens, or in any other outdoor area.
These sand bags for umbrella stands are 19" wide and long, 6" tall, and have a 4" hole diameter. Black and grey are the two colours available. You can choose your favourite colour and place an order with us. The seams of the bag are double stitched to prevent ripping and to resist the weight of sand.
Umbrella weight bags have sturdy handles built into the side that will make carrying them around a breeze. When the bags become full, transporting the heavy bags around can prove difficult, but the handle makes moving the bags simple.
Umbrella Sandbags Have Zippers and Velcro Straps
The umbrella base bags come equipped with zippers, making them simple to fill with sand. The bags have a weight capacity of 80 lbs. Fill them with snow, rocks, sand, or whatever else you have on hand. It's just a matter of pouring in the weights and securing the umbrella pole.
On one side, Velcro stays attached to two edges. After you've filled the sandbags for umbrella stands with sand, all you have to do now is wrap it around the umbrella pole and safeguard it with the velcro. Even if there is a storm or high winds, the weight of the bag keeps your umbrella stable.
Umbrella Weight Bags Come Square Shaped
We create our umbrella sandbags in square shapes. This shape will provide equal and proportionate support from all sides, as well as being visually appealing. So, don't be a slacker and place your order right now!
Didn't find what you were looking for? Need to find something else? Take a look at our other custom covers here.