So Far We've Covered...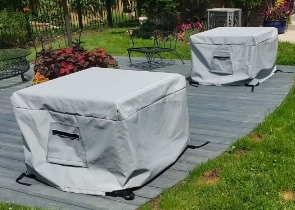 Cushion & Storage Chest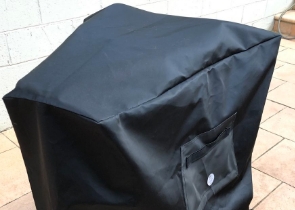 Custom Cover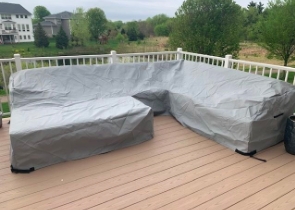 Sectional Covers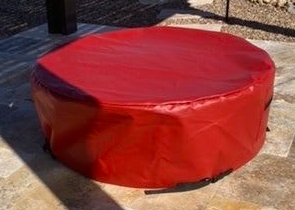 Fire Pit Covers_1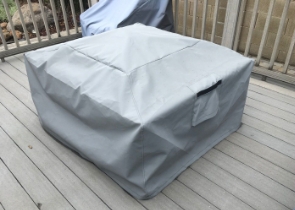 Fire Pit Covers_2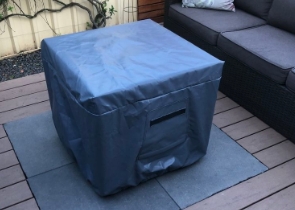 Fire Pit Covers_3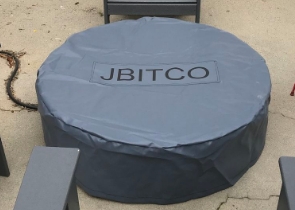 Fire Pit Covers_4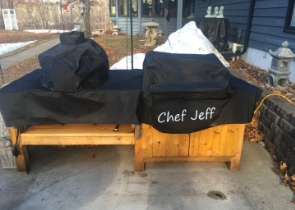 Grill Cover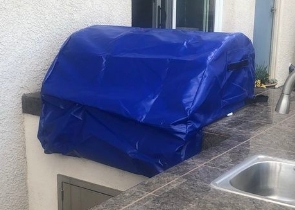 Grill Cover-1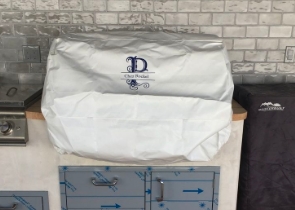 Grill Covers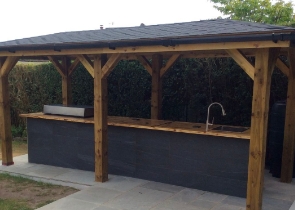 Outdoor Island Kitchen Cover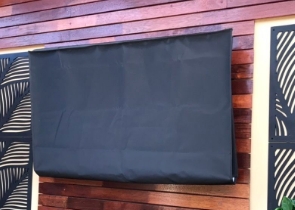 TV Cover
View more Customer Images »
Our Custom Storage Bags Come with a Sturdy Fabric
From furniture to cushions covers, clothing, and other similar trinkets, Covers & All's clear window bags assist you in finding a place to store and organise them all in a systematic and orderly manner. These sturdy storage bags are easy to use and provide simple storage for practically any household item.
We constructed our waterproof storage bags using premium materials such as Cover Max and Cover Tuff. Both textiles provide toughness and endurance while keeping your belongings organised and in perfect condition. They may shield your valuables from dust and moisture while also boosting ventilation and odour control.
Zipper storage bags with a big storage capacity are available in a basic size of 18" W x 13" D x 8" H. These bags are pretty large, holding up to 5-7 chair coverings.
Our bespoke storage bags are lightweight, with a multitude of uses. They also fold conveniently. They have zippers and a glass window, making it visually simple to locate what you're looking for without sifting through mounds of other items.
Customisable Clear Window Bags in a Variety of Colours
Depending on the fabric you choose, we offer a variety of colour options for our waterproof storage bags. Cover Max is available in six hues. White, brown, beige, blue, black, and grey are available in the palette.
Cover Tuff is available in four distinct colour palettes: Grey, blue, black, and coffee.
Top and Side Handles of Our Storage Bags Feature Durable Material
These bespoke clear window bags are easy to retrieve and transfer thanks to their durable top and side handles. They are easily transportable, which makes them a good long-lasting storage option.

Didn't find what you were looking for anywhere else? Take a look at our other custom covers on our website.
Didn't find what you were looking for? Need to find something else? Take a look at our other custom covers here.