So Far We've Covered...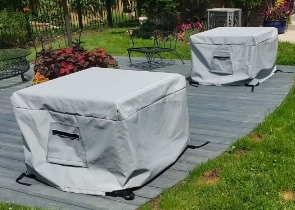 Cushion & Storage Chest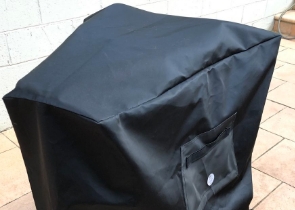 Custom Cover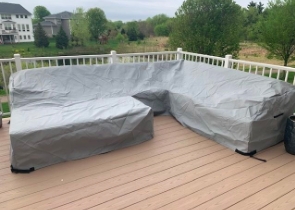 Sectional Covers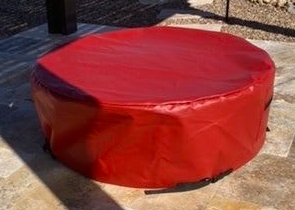 Fire Pit Covers_1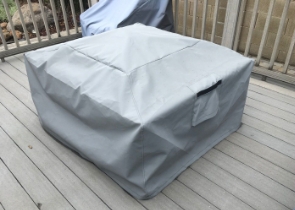 Fire Pit Covers_2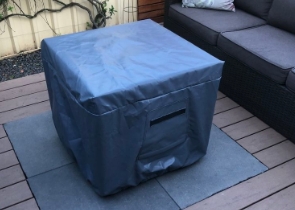 Fire Pit Covers_3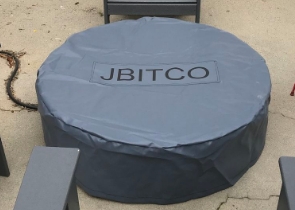 Fire Pit Covers_4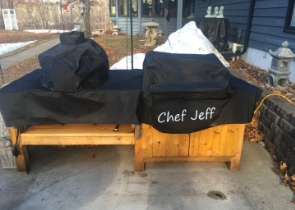 Grill Cover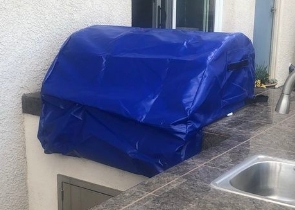 Grill Cover-1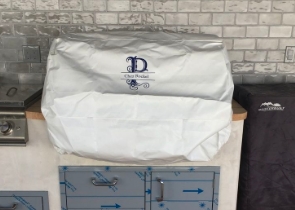 Grill Covers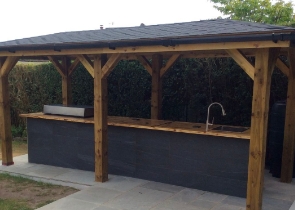 Outdoor Island Kitchen Cover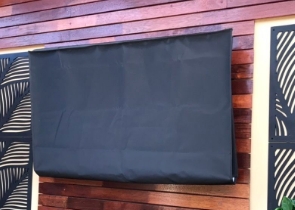 TV Cover
View more Customer Images »
Waterproof Outdoor Faucet Covers are Available in a Variety of Fabrics
There's no denying how outdoor taps bear the brunt of harsh weather. Whether extreme hot or cold, the taps have to endure temperature fluctuations which degrades the quality of taps resulting in leaks and bursts. To protect the taps all-weather round, especially during winters, Covers & All offer robust tap covers that last a lifetime.
Designed to withstand moderate to extreme weather conditions, our outdoor tap covers are made of heavy-duty fabrics that offer excellent durability. They are 100% waterproof and UV resistant and can withstand harsh weather with ease. They offer immense protection against snow, rain, mould, strong gusts of wind and other outside elements. Even during extremely cold weather, our outdoor tap covers provide optimum insulation to keep cold and frost at bay and taps fully functional.
At Covers & All, we give you the option to select from the three different waterproof fabric options: Cover Max, Cover Fab, and Cover Tuff. Made of 1000D PVC coated polyester, our Cover Max fabric offers excellent durability, tear, and abrasion resistance to your covers. Cover Max fits best for moderate weather conditions. Secondly, our Cover Fab fabric is made of 600D, melange, PVB backing polyester, making it the ideal choice for shaded and semi-shaded areas. Our Cover Tuff fabric is well-known for its ability to withstand extreme weather conditions. This fabric is made of 1000D PVC coated polyester and offers excellent durability, abrasion, and tear resistance.
Regardless of whether you opt for Cover Fab, Cover Max, or Cover Tuff fabric, each of the fabric come with a warranty of up to 3, 5, and 7 years respectively.
Choose Outdoor Faucet Covers in Standard Size & Variety of Hues
Our outdoor tap covers are available in a standard size of 8"x7" to perfectly fit taps of myriad sizes and shapes. Our faucet covers are equipped with a drawcord to properly place or tie it around the faucet. You can easily order the covers in the pack of 4. Ensure complete protection of faucets all around the season with our robust outdoor tap covers as there's nothing more worrisome or costly than frozen water pipes bursting.
To maintain the aesthetic value of your outdoor spaces, we provide our faucet covers in a plethora of colours. From grey, brown, beige, black to blue, our covers are available in a range of neutral shades that easily blend with almost all decors patterns and styles. Using our online guide, you can conveniently customise the fabric and colour in tap covers.
Order Outdoor Faucet Covers with Easy-to-Follow Steps
Ordering covers at Covers & All is made easy with our step-by-step online guide. Just follow the convenient instructions and winterise your home with our weatherproof faucet covers. Order today and get free shipping on all orders above €49.
Didn't find what you were looking for? Need to find something else? Take a look at our other custom covers here.