So Far We've Covered...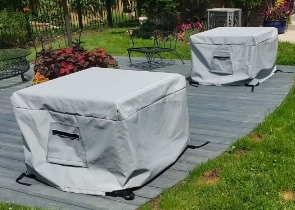 Cushion & Storage Chest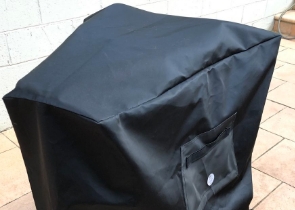 Custom Cover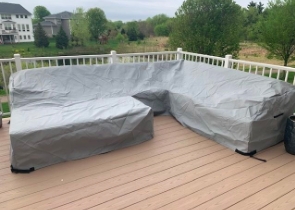 Sectional Covers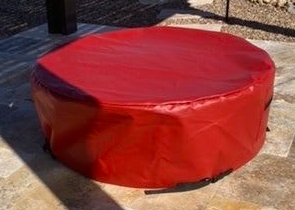 Fire Pit Covers_1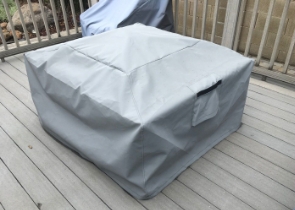 Fire Pit Covers_2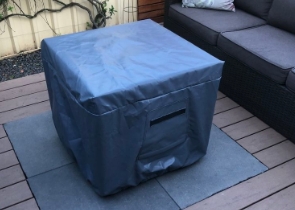 Fire Pit Covers_3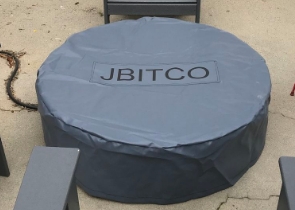 Fire Pit Covers_4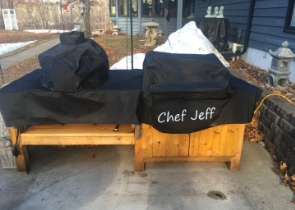 Grill Cover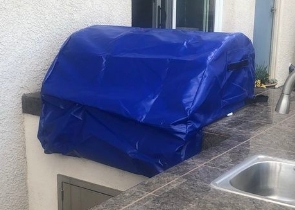 Grill Cover-1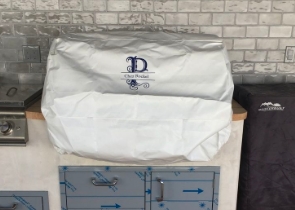 Grill Covers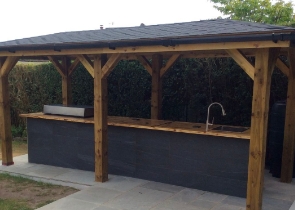 Outdoor Island Kitchen Cover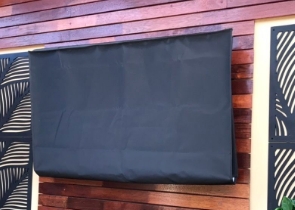 TV Cover
View more Customer Images »
Weather-Resistant Outdoor Tractor Covers
The power of your tractor is what drives your operation. Any damage to it could jeopardise the success of your business. Our covers offer maximum protection, whether you're hauling trailers or using a tractor for agricultural purposes. When not in use, our heavy-duty lawn tractor covers with the latest fabric technology may help protect your machine from the elements.
Durable, PVC-coated waterproof materials make up the covers we have for your car or truck. Depending on your needs, you can make your waterproof tractor cover heavy or light. Cover Fab, Cover Max, and Cover Tuff are our three fabric options. These covers help protect your tractor from fading, rust, and extreme weather.
We also provide a variety of tie-down options for you to choose from. It improves the fit of your outdoor vehicle covers while also ensuring ventilation. You have the option of adding elastic, drawstring, push clips or Velcro straps.
Waterproof Tractor Covers are Easy to Use
We tailor easy-to-use covers with high-quality stitching and fabrics. Our extensive custom sizing options are suitable for a wide range of tractors. Our heavy-duty lawn tractor covers are available in a variety of sizes and colours. You can enter your required dimensions using our online measurement tool. Following that, you can select a colour from our extensive colour palette. We guarantee a perfect fit regardless of your tractor's brand, shape, or size.
You can also add zippers or Velcro splits in strategic locations for easy access to the tractor. It also makes removing and wrapping the cover easier.
Easily Personalise Your Outdoor Tractor Covers
Make your tractor roar even when it's covered in snow! We can customise these waterproof tractor covers to your specifications. You have the option of printing text or a graphic. On our personalised covers, we offer UV-resistant printing. Add your company's logo, address, or simply the text 'Not in Use.'
Didn't find what you were looking for? Need to find something else? Take a look at our other custom covers here.