So Far We've Covered...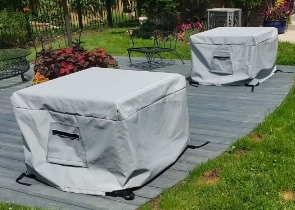 Cushion & Storage Chest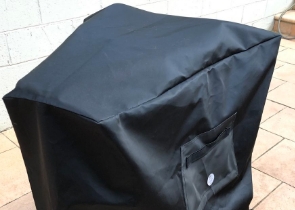 Custom Cover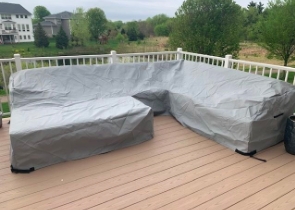 Sectional Covers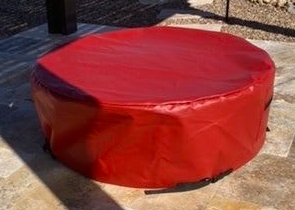 Fire Pit Covers_1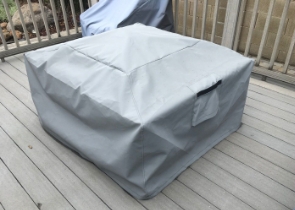 Fire Pit Covers_2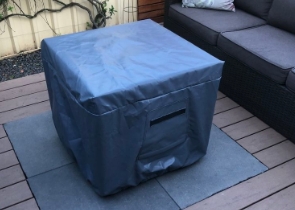 Fire Pit Covers_3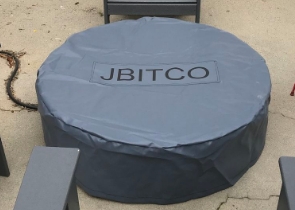 Fire Pit Covers_4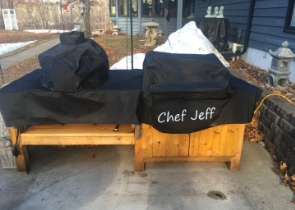 Grill Cover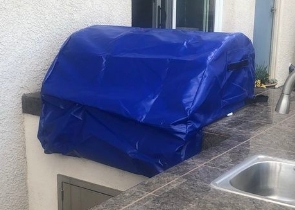 Grill Cover-1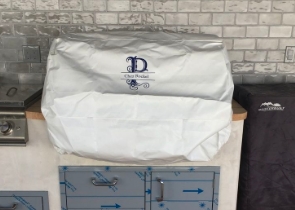 Grill Covers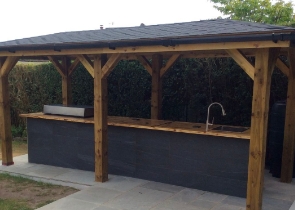 Outdoor Island Kitchen Cover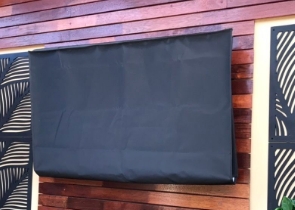 TV Cover
View more Customer Images »
PVC Coated Snow Mobile Covers Are Weather-Resistant 
Leaving your snowmobile outside for an extended period without keeping it properly covered can cause damage to the vehicle. Leave your snowmobile concerns to us, as our waterproof vehicle covers come specifically designed to protect your snowmobiles from the elements.
Our PU/PVC-coated weather-resistant covers offer unrivalled protection for your sled machine. The coating guarantees that your covers are long-lasting and sturdy. It extends the life and versatility of these outdoor vehicles covers. With these, you can put your concerns about dirt and debris damaging your sled machine to rest.
Air vents, reflectors, customisable tie-downs/grommets, hem cords, and many other outstanding features are available in our custom vehicle covers to keep your snowmobile safe.
Customers can also choose to have airbags installed with their snowmobile covers. To inhibit water pools from forming, our airbags raise the sunken points of your covers.
Robust Fabric Choices Come With Our Waterproof Vehicle Covers
Outdoor vehicle covers comprise tough fabric with high-quality stitching to protect your motor sledge all year. We also include air pockets in the fabrics, which help to prevent mould and mildew growth when exposed to the elements.
Cover Max, Cover Fab, and Cover Tuff are the three fabric choices available to you with our custom vehicle covers. Each fabric is one-of-a-kind and provides year-round weather protection. Our fabrics are completely water-resistant, UV-resistant, and absorbent to the core.
Customise Your Snow Mobile Covers With Text and Logos You Like 
Do you want to add your own text, image, or logo to your snowmobile cover? Name it, and we've got a template for it. Besides allowing you to customise your waterproof vehicle covers with your preferred fabric, colours, and tie-down choices, we also allow you to upload your own text, logo, and image.
We will deliver your snowmobile covers to your doorstep once we receive your requirements, which are uploaded in one of our supported image formats.

Didn't find what you were looking for? Need to find something else? Take a look at our other custom covers here.