So Far We've Covered...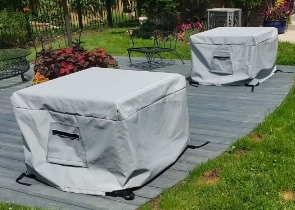 Cushion & Storage Chest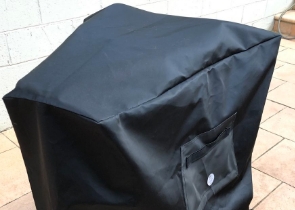 Custom Cover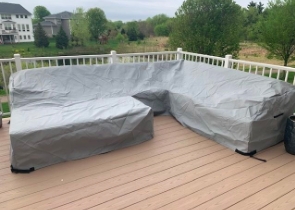 Sectional Covers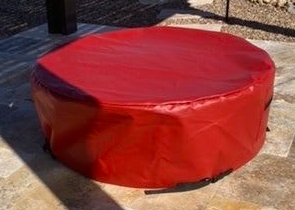 Fire Pit Covers_1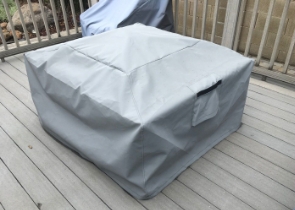 Fire Pit Covers_2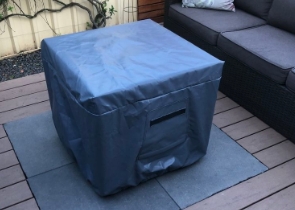 Fire Pit Covers_3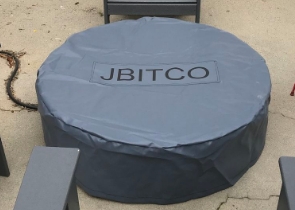 Fire Pit Covers_4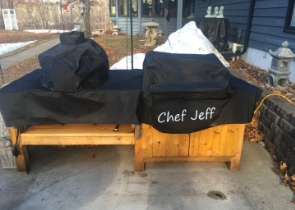 Grill Cover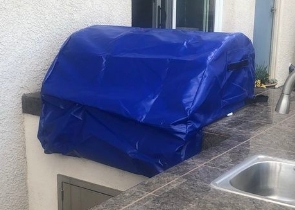 Grill Cover-1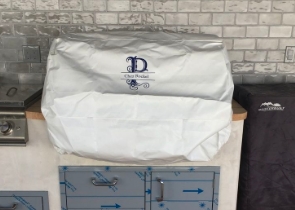 Grill Covers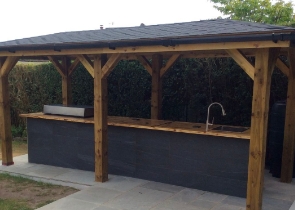 Outdoor Island Kitchen Cover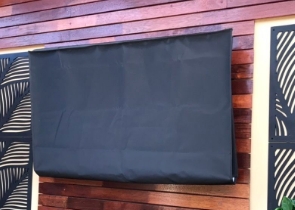 TV Cover
View more Customer Images »
Weatherproof Custom Outdoor Boat Motor Covers For Utmost Protection
Nothing defines a better evening with family or friends than ferrying across the lake enjoying the sunset or fishing in your boat. To rejoice in such moments, regular maintenance and protection of boat and boat motors become a priority. In the simplest form of care, covering your boat motor when docked proves to be beneficial. It acts as a protective shield against saltwater and freshwater. Using robust covers available at Covers & All helps keep the elements and damage at bay while keeping your boat motors dry and functional for long.
We offer bespoke boat motor covers that are tailor-made to snuggly fit your motors, so they stay immune to outside elements. Since the motors are more susceptible to water damage, our waterproof covers keep them safe and secure against corrosion and degradation. We offer three choices of fabrics to get your covers according to the climate/weather of your region.
Made to withstand the test of time, our boat motor covers are available in three robust and waterproof fabrics: Cover Max, Cover Fab and Cover Tuff. The Cover Max and Cover Tuff fabrics feature 1000D PVC coated polyester. Ideal for moderate to extreme weather conditions, both the fabrics offer high UV resistance and protect the motors from discolouration & deterioration in the long run. Our Cover Fab material is made of 600D melange polyester with PVB backing. The lightweight material deems fit if your boat is usually docked in shaded or semi-shaded areas.
For optimum fit and protection, we offer outdoor boat motor covers in custom sizes. Using our measurement tool, just fill in the exact dimensions of your boat motor adding a 1-2" extra leeway for convenient placement and removal of covers. We offer made-to-measure covers for motors of almost all brands and sizes. Along with fabric and size, you even customise the colour of the covers. Depending on the fabric you choose, you get a range of hues ranging from basic, neutral to vibrant shades to choose from.
Durable Boat Motor Covers are Convenient to Fasten
Securing the boat motor covers in place is a daunting task. But not with Covers & All's custom outdoor boat motors for they are equipped with sturdy tie-downs: drawstring and elastic. A drawstring enables manipulating the elasticity of the cover and locking it in place as per requirement. The extra-lenghth elastic provides a precise fit and tight grip to ensure the covers stay in place throughout the season.
Water & debris can pose the most severe damage to the boat motors. We offer air bags as an additional accessory for foolproof weather protection all season round. Using the air bags, you can elevate the sunken points of the covers which further prevent water & debris from getting accumulated.
Personalise Boat Motor Covers For Distinctive Flair
Personalise your boat motor covers to help your boat stand out from the rest. Personalise with the name, logo, artwork, family monogram, address or more. Place your order now and we will deliver exclusive covers right at your doorstep.
Didn't find what you were looking for? Need to find something else? Take a look at our other custom covers here