So Far We've Covered...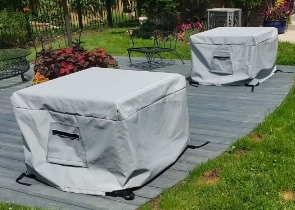 Cushion & Storage Chest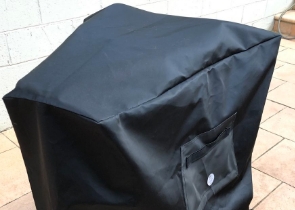 Custom Cover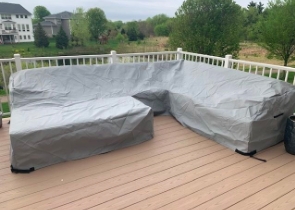 Sectional Covers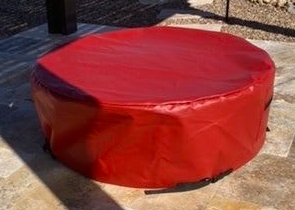 Fire Pit Covers_1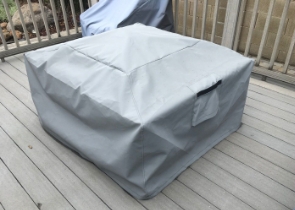 Fire Pit Covers_2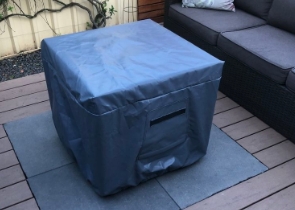 Fire Pit Covers_3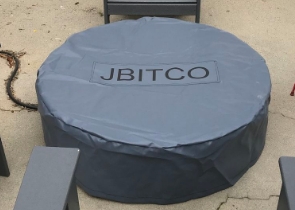 Fire Pit Covers_4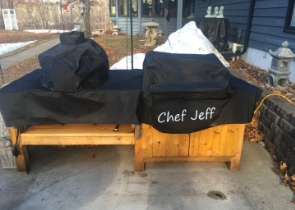 Grill Cover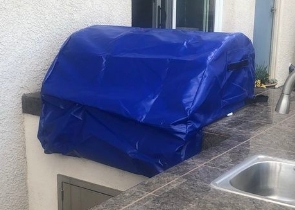 Grill Cover-1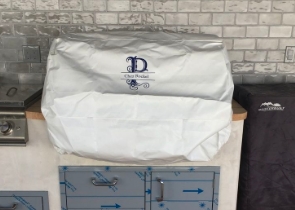 Grill Covers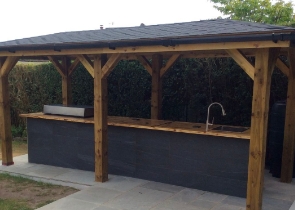 Outdoor Island Kitchen Cover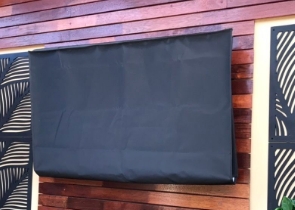 TV Cover
View more Customer Images »
Buy Custom Curtains with Clear Vinyl Panels to Enliven Private Space
A day spt resting in your space is a calming way to unwind. Blocking excessive heat can make your leisure time even more special. Choose Covers & All's outdoor Curtains with Clear Vinyl Panels for maintained temperature, utmost privacy and comfort.
Two Weatherproof Fabrics: Our heavy-duty plastic curtains come with two fabric options: Tarp Max and Tarp Tuff weighing 12 oz and 18 oz respectively. The high-tensile materials can withstand moderate to extreme weather conditions and offer impeccable coverage and protection.
Custom-Made: Our clear vinyl curtains are custom-made and meticulous in their tailoring to provide a precise fit. You can get curtains with clear vinyl panels in any size as per your space requirements. For the best fit, enter your dimensions on the table given on the website, and we assure full privacy with these curtains on.
Personalised with Unique Graphics/Text: Clear vinyl curtains are available with a personalisation option. You can add text of your choice, a brand logo, name or any quote that resonates with your décor/personality.
Dust & Water-Resistant: Durable clear vinyl panel curtain exhibit dust and water-resistant properties. This helps keep the curtains in mint condition for years.
UV-Resistant: These transparent plastic curtains provide excellent protection from the sun's harsh UV rays, allowing you to relax in peace without disrupting the outside view.
Tear & Abrasion-Resistant: Our clear plastic curtains for outside ensure long-lasting use by avoiding splits, tears, abrasions, scuffs, and regular wear-and-tear. Without even the slightest possibility of ripping or fraying, you may easily fold or store them.
Versatile heavy Duty Plastic Curtains for Outside offer Warranty
Warranty: Our curtains come with warranty coverage to ensure that they are high-quality and durable. The Tarp Tuff curtains come with a warranty of up to 5 years, while the Tarp Max curtains have a warranty of 3 years.
Various Applications: These strong clear plastic curtain walls are versatile and serve a variety of functions. Use them as curtains on the patio, porch, or terrace to create a private nook, or use them as dividers in commercial settings, garages or medical facilities.
Outdoor Curtains with Grommets & Webbing Options for Durability
Rustproof Grommets & Webbing: These clear vinyl panel curtains come with grommets and webbing options that make hanging quick and easy. You can even get a heavy chain sewn in the bottom hem.
Multiple Colours: Match your clear curtains to your existing decor with a spread of multiple shades including neutral to vivid pallet to select from.
Once you are done with the selections as per your requirement, we'll deliver these plastic curtains to your doorsteps in no time. Please feel free to contact us with any unique requests for plastic curtains for outside, and we will be happy to customise them for you. So shop now!
Didn?t find what you were looking for? Need to find something else? Take a look at our other custom covers here.