So Far We've Covered...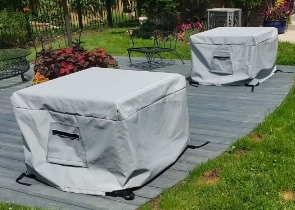 Cushion & Storage Chest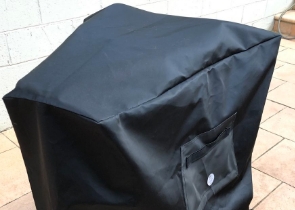 Custom Cover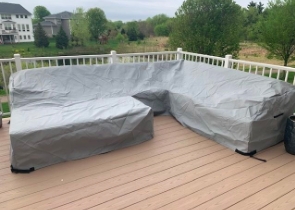 Sectional Covers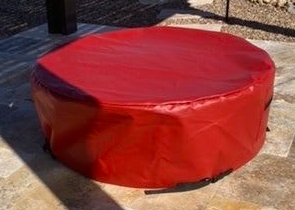 Fire Pit Covers_1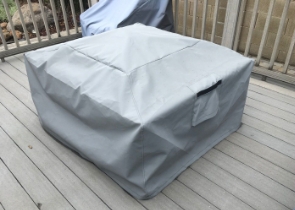 Fire Pit Covers_2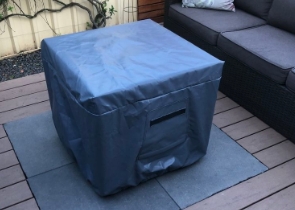 Fire Pit Covers_3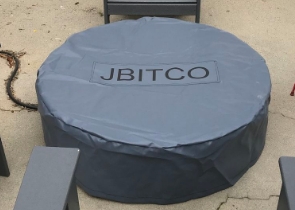 Fire Pit Covers_4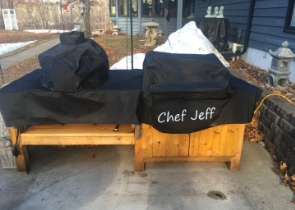 Grill Cover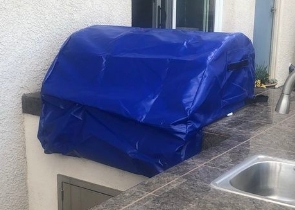 Grill Cover-1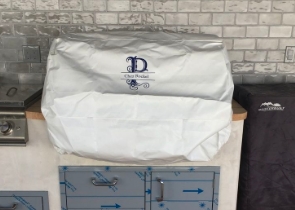 Grill Covers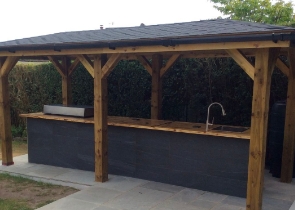 Outdoor Island Kitchen Cover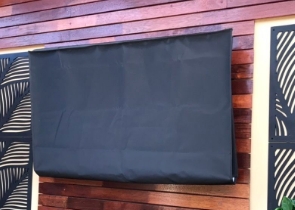 TV Cover
View more Customer Images »
Our Blackout Roller Shades Made of Polyester Offer 100% UV Blockage
Long sunny days with plenty of natural light seeping in create an inviting ambience. The warm glow of the sun makes you bundle up on your favourite couch with a book in hand. Irrespective of how cosy the radiance makes your house look, the harmful UV rays streaming in through the windows or skylights can turn your bright home pale. From upholstery to carpets, the UV radiation can degrade their quality, fade their hues and make them appear weary in the long run. So, to keep all these hitches at bay, Covers & All brings to you Hamburg blackout roller shades offering 100% UV blockage.
Made from our Hamburg Range of 100% polyester fabric with 360 GSM thickness (approx), these stylish blackout shades are a perfect blend of style and strength. The optimum thickness and the resilient fabric offer 100% UV blockage and protection from direct sunlight. Now, your furniture, bedding, carpets and wooden cupboards will remain in good shape and form without getting discoloured, cracked, or appearing jaded in the long run.
Perfect for indoor use - whether residential or commercial, we offer roller shades in five different colours, plain design and texture of softer linen. An amalgamation of finesse and functionality, our blackout roller shades can work as an interesting accessory to jazz up your home decor, besides adding foolproof privacy. The handpicked hues from the neutral shade card perfectly blend with any style of decor. This palette includes rust, moccasin, bronze, cedar and walnut.
To up the style quotient of your roller shades, you can add a sturdy bottom bar at the bottom edge of the shades. The bottom bar serves as weight to guide the shades down and hold them precisely, preventing them from lifting too high. Available in brown or white, you can pick any as per your personal preference.
Blackout Roller Shades are Convenient to Lift & Mount
To facilitate convenient usage and installation, our blackout roller shades come equipped with multiple accessories and handling options. Depending upon your personal choice and convenience, you can opt for the inside or outside mount option. While the inside mount fits within the window recess, the outside one is mounted above the window, covering the entire frame. For the inside mount, enter your window size and for the outside mount, enter the product size you want. We customise the roller shades as per your preferred size. So, you can get exclusive custom-made roller shades in any size. You just need to fill in the exact dimensions on our website and order the size best suiting your requirements.
We pay attention to minute details to make the product easily accessible for our customers. This is the reason, we offer a sturdy chain to advance effortless lifting and usage of our roller shades. From a white nylon bead chain and a metal chain with a chrome finish, you can pick the one that fits your decor best. Sometimes it can be impractical to have the lift chain aid on the left side of your shades (which is standard). Therefore we provide the option to customise the placement of the chains on either side of the roller shade - right or left.
Blackout Roller Shades Available in Custom Sizes & Valance Options
For adding extra strength and a hint of sophistication to your window roller shades, we offer an additional valance option for you to avail. Roller blind valances serve primarily to disguise the roller mechanism, hide the window treatment hardware, and provide continuity to the wall. From valance with matching fabric to the same coloured one, you can order the one as per your taste. We offer white and brown colour options for you to splurge on. Choose the hue that perfectly blends with your home decor. The powder-coated aluminium valances are available in the size of 3.5 * 3.5, and width as per the fabric. So, order now!
Didn't find what you were looking for? Need to find something else? Take a look at our other custom covers here