So Far We've Covered...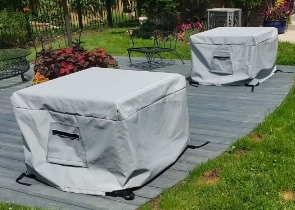 Cushion & Storage Chest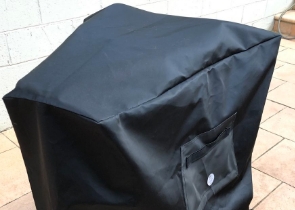 Custom Cover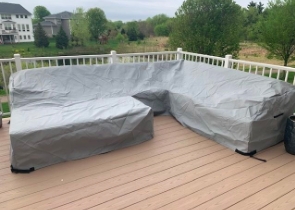 Sectional Covers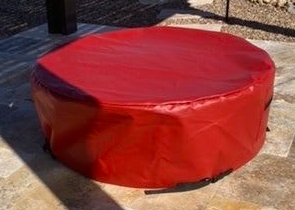 Fire Pit Covers_1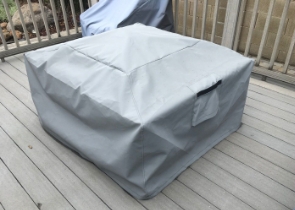 Fire Pit Covers_2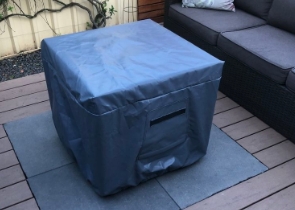 Fire Pit Covers_3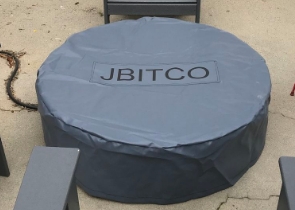 Fire Pit Covers_4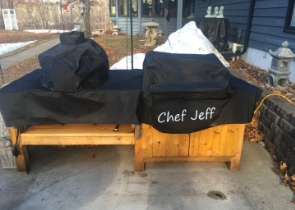 Grill Cover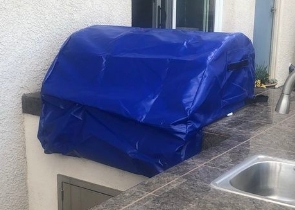 Grill Cover-1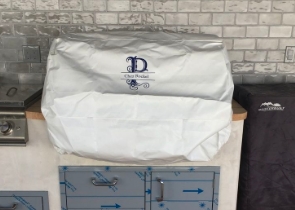 Grill Covers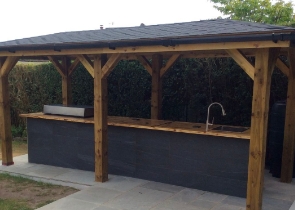 Outdoor Island Kitchen Cover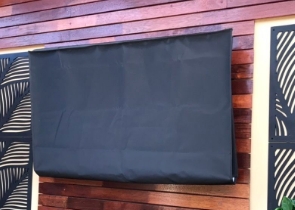 TV Cover
View more Customer Images »
Custom Patio Umbrella Paired With Anti-Skid Base & Eight-Rib Pole
Beautifully-designed outdoor living space is a blend of functional and aesthetically-pleasing products. However, your products become prone to damages from external elements over time, and every outdoor furniture is not engineered to withstand harsh elements. Our superior-quality outdoor covering solution beautifies your space and ensures your furniture and equipment are well-protected from dust, dirt, downpour, and debris. With our water-repellent custom patio umbrella, you can elevate your outdoor living experience while adding shade and protection to your space.
Our custom patio umbrella is equipped with an eight-rib structure and anti-skid base, making them durable and long-lasting. Besides, the umbrella is water-repellent and UV-resistant, providing utmost protection from rain, sun and other unwanted elements. At Covers & All, the fade-resistant property of our fabric makes sure that your umbrella keeps looking like new for years to come. What's more, we offer a wide variety of patterns and designs that resonate well with your outdoor surroundings.
The custom patio umbrella has a height of 8.16 feet and a diameter of 8.58 feet when fully deployed. Our premium-quality 8-rib black powder-coated pole and anti-skid base give you a stable and highly robust sunshade solution. We use concrete with a rubber padding to make your anti-skid base which adds to the stability of the structure. With our umbrella hardware kit, you receive a ring adapter, a base tube, shim, coupling, screw, lower pole, nut, top pole umbrella structure and a finial.
Our heavy-duty portable patio umbrella is an easy way to shade and cover any outdoor seating space. The superior-quality custom patio umbrella comes with a vented design that allows air to pass through the cloth. The vents help regulate the air pressure, adding more stability and sturdiness. Furthermore, our ingenious design of the vents only enables air to travel through while keeping rainwater on the canopy's outer layer.
Custom Patio Umbrella Equipped With Easy Push Button Tilting Up to 35 Degrees
At Covers & All, our durable custom patio umbrella is crafted to elevate your alfresco living. Our hassle-free installation process makes sure that you don't spend hours battling to raise and lower it. To open or close the canopy, you need to turn the wrench/crank lift clockwise and turn it anti-clockwise in minutes.
Our custom patio umbrella also comes with a simple push-button tilt, adding to its functionalities. This button allows you to shift the sun umbrella up to 35 degrees, making it an incredibly flexible sun shading solution. You can set the umbrella direction accordingly and relax under the shade for hours with the changing sun direction.
Our Octagon Patio Umbrella Design Covers a Larger Area
Compared to others, the octagon umbrella design offers shade over a larger area. The shape inherits its natural qualities of enclosing 20% more space than other shapes with the same perimeter. Hence, offering coverage and shade over a bigger area. Plus, octagon-shaped structures are naturally cooler, which is a bonus concerning shade and protection.
Didn't find what you were looking for? Need to find something else? Take a look at our other custom covers here