So Far We've Covered...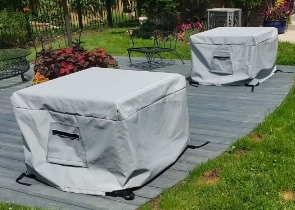 Cushion & Storage Chest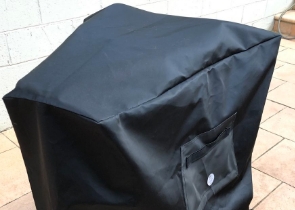 Custom Cover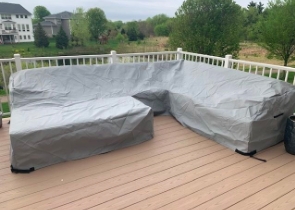 Sectional Covers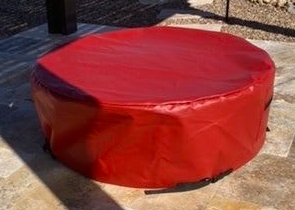 Fire Pit Covers_1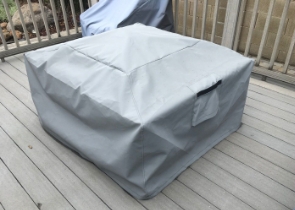 Fire Pit Covers_2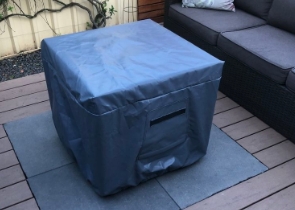 Fire Pit Covers_3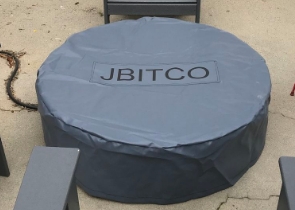 Fire Pit Covers_4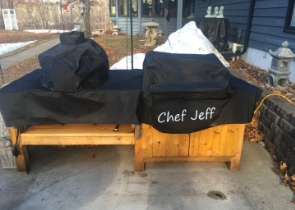 Grill Cover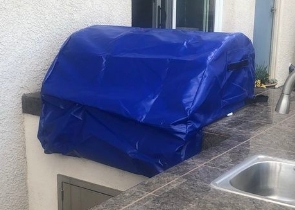 Grill Cover-1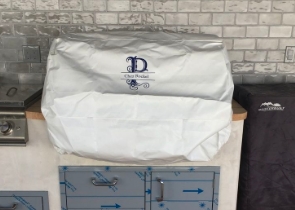 Grill Covers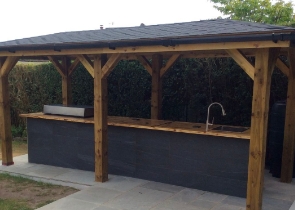 Outdoor Island Kitchen Cover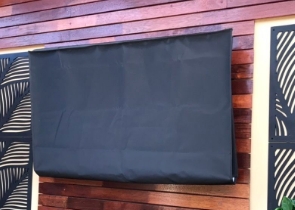 TV Cover
View more Customer Images »
Vending Machine Covers are Available in Various Durable & Robust Fabrics 
People like snacking on something during their brief breaks, especially at work. Vending machines are ideal for satisfying unexpected cravings. It is also critical to take care of your vending machine and keep it safe from damage. Our weatherproof vending machine covers are the ideal option for protecting your machine from a variety of workplace risks.
We compose our UV-resistant vending machine covers of waterproof, tear-resistant, and UV-resistant material to prevent eroding. Our coffee vending machine covers include air vents to allow for air circulation and to protect the machines from mildew and mould. Our covers include split zippers and easy-access handles, making them simple to remove and clean.
At Covers & All, we offer three polyester vending machine covers' fabric selections in a variety of colours. These fabrics are namely Cover Max, Cover Fab, and Cover Tuff.  We make our Cover Max fibre from 1000D PVC coated polyester, it provides superior durability, abrasion resistance, and tear resistance for your soda vending machine covers. This cloth works well in moderate weather. We constructed our Cover Fab material from 600D melange polyester with a PVB backing. It is portable and has the fabric-feel to it. Cover Fab is ideal for partially shaded regions or shaded regions. 
The Cover Tuff fabric provides a high level of durability by enabling vending machine covers to survive harsh weather such as snowfall, heavy downpours, or direct sunshine. This fabric comprises of 1000 denier, polyester with a PVC coating, which gives the soda vending machine covers exceptional durability, abrasion resistance, and rip resistance. While Cover Fab and Cover Max have a 3-year warranty, our Cover Tuff fabric features a 5-year warranty.
Allow Your Waterproof Vending Machine Covers to Speak for You
Would you like to improve the appearance and feel of your UV-resistant vending machine covers? You don't need to search any further! At Covers & All, we provide you the option of customise your soda vending machine cover with your own logo, image, and text.
You can attach a reference image of your choice to ensure that we fully grasp your requirements. We suggest you upload the photo in one of our accepted photo formats so that we can understand your specifications on our polyester vending machine covers.
Select Your Favorite Tie-Down Option for Your Vending Machine Covers
We secured our waterproof vending machine covers to the legs with push clips, but we also provide the option of attaching grommets at 6"/12"/24" intervals. We offer discounts if you purchase in bulk. As a result, you may purchase more to save more.


Didn't find what you were looking for? Need to find something else? Take a look at our other custom covers here.