So Far We've Covered...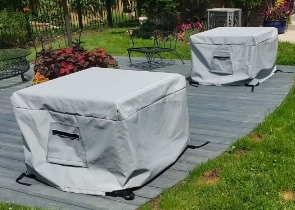 Cushion & Storage Chest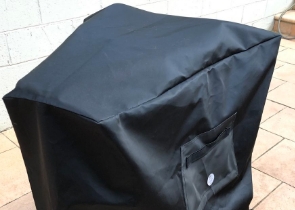 Custom Cover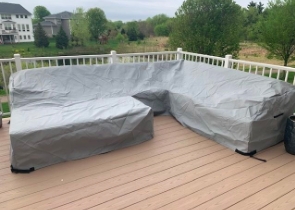 Sectional Covers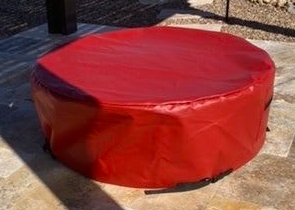 Fire Pit Covers_1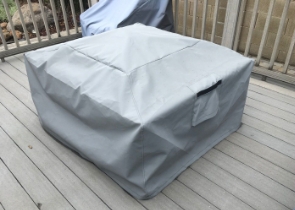 Fire Pit Covers_2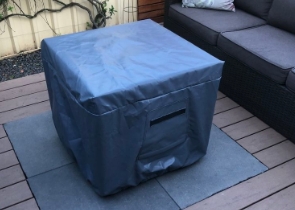 Fire Pit Covers_3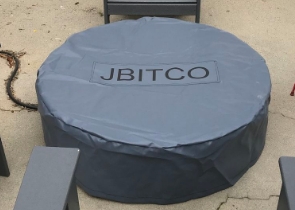 Fire Pit Covers_4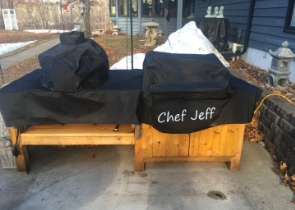 Grill Cover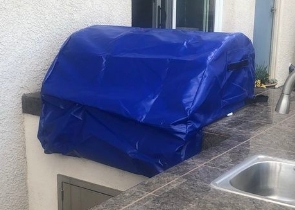 Grill Cover-1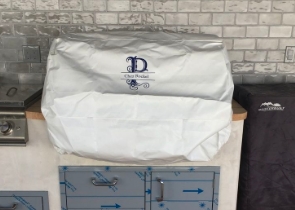 Grill Covers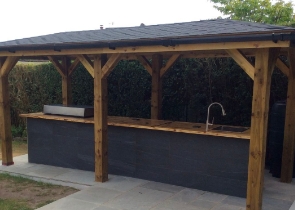 Outdoor Island Kitchen Cover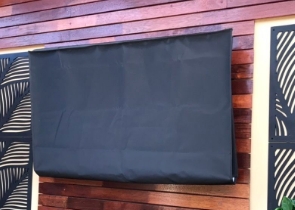 TV Cover
View more Customer Images »
Water and UV-resistant Fabrics Make High-Tensile Roll-Off Dumpster Covers
In face of extreme weather, does your dumpster rust or crack? Order one of our industrial covers to keep your dumpster looking new. We keep the elements out of stationary garbage containers with the help of these waterproof and UV-resistant coverings. These provide the best possible protection against the sunlight, rain, hail, ice, and falling debris. Keep the waste inside dry and safe with these covers.
Our waterproof dumpster covers comprise high-tensile, UV-resistant fabric. The material is robust and long-lasting. We have three different textiles available for you to choose from. Choose the best option for your weather and needs. We do double seam stitchings which prevent quick pull off to the dumpster perfectly. All the textiles are heavy-duty, abrasion-resistant, and wear-resistant. To make it easier for you to utilise these coverings, we've included handles on the sides.
The Cover Fab is perfect for places that are shaded or partially shaded. The fabrics comprise 600 Denier melange polyester construction with a PVB base. Our polyester dumpster covers have a total weight of 12 oz, which makes them lightweight and simple to handle. These fabrics come in two different hues. The fabrics include a warranty of 3-years.
These Cover Tuff and cover max feature PVC coated polyester fabrics with a thickness of 1000 denier and modest weight. We construct these Cover tuff fabrics to withstand extreme weather and include a 5-year warranty. We recommend Cover max for moderate weather and these come with a three-year guarantee. You can pick from five different colours in these two types of fabrics to get the roll-off dumpster covers you desire.
Our Industrial Covers come with Tie-Down Choices
To make our waterproof dumpster covers more secure, we provide a variety of tie-down alternatives. You can use a drawstring or elastic at the bottom. The grommets on the bottom, thus run through your drawstring. In addition, the grommets have a strategic positing at a spacing of 6" or 12" apart. Choose the one that is most convenient for you. Airbags will also aid to avoid air pockets and mould and mildew growth.
Polyester dumpster covers are customisable with your brand or wording. Select the materials, colour, wording, and pattern with us to make it uniquely yours. We will create a unique cover for you based on your preferences.
Orders of Roll-Off Dumpster Covers are Eligible for Special Rates
When you buy a lot of industrial covers, you get a discount. With each increase in the number of units, the discount increases. So, place your order right now!
Didn't find what you were looking for? Need to find something else? Take a look at our other custom covers here.