So Far We've Covered...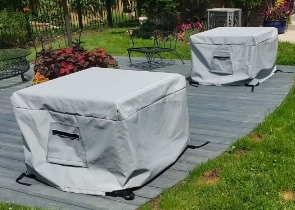 Cushion & Storage Chest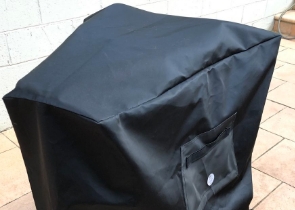 Custom Cover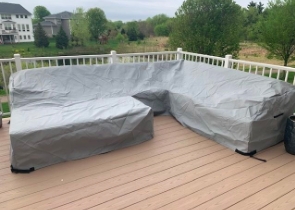 Sectional Covers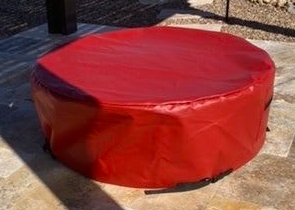 Fire Pit Covers_1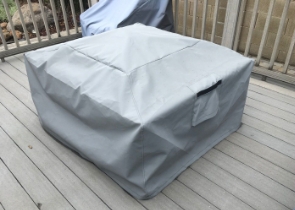 Fire Pit Covers_2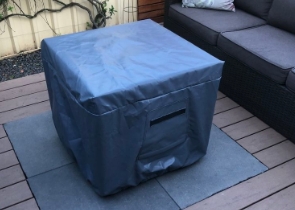 Fire Pit Covers_3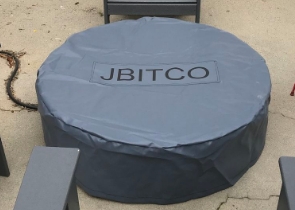 Fire Pit Covers_4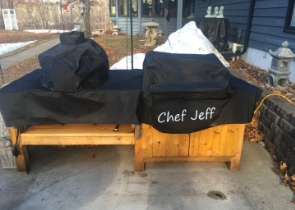 Grill Cover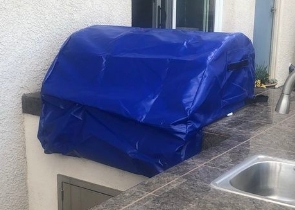 Grill Cover-1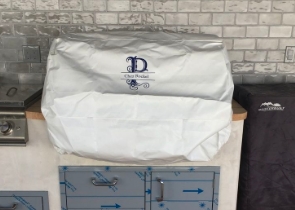 Grill Covers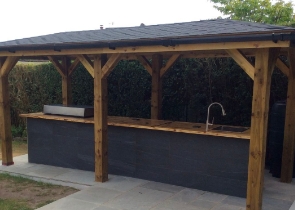 Outdoor Island Kitchen Cover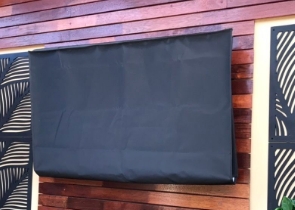 TV Cover
View more Customer Images »
Our Snow Blower Outdoor Covers are Made from High-Tensile Fabric
Winter literally comes to your home in the form of a whiteout snowfall. The soft snow on the trees and shrubs looks gorgeous, thanks to your handy snowblower for whipping out the vast amounts of snow that gather around the house. In order to continue performing at its best, your snowblower needs protection from the elements, dust, debris, accidental damage, and moisture. A well-fitting waterproof snowblower cover made from high-quality fabric will help you in protecting your snowblower's engine, keeping it in good working order at all times.
At Covers & All, we create snowblower outdoor covers from durable, high-tensile fabrics in a variety of shapes and sizes. The tear and abrasion-resistant PVC/PVB-coated material protects your snowblowers from damage. Cover Max, Cover Fab, and Cover Tuff are some of the UV-resistant fabrics available.
Cover Max is a tough 1000D polyester fabric that is intended to last long and is ideal for moderate weather conditions. It comes with a three-year warranty and is available in black, brown, blue, beige, white, and grey. Our Cover Fab fabric is perfect for storing a gas snowblower in a shady or semi-shaded region. This lightweight 600D PVB-coated material has a fabric-like feel and comes in two pleasant colours: light grey and light sand.
We recommend Cover Tuff covers for snowblowers stored outside in harsh winter climates with a lot of snow, sleet, or rain. This tough 1000D fabric can withstand even the hardest downpour while keeping your snowblower dry. Cover Tuff comes in a variety of UV-resistant colours, including blue, black, grey, coffee, and red, that stay looking new year after year.
Safeguard Your Waterproof Snow Blower Outdoor Covers with Tie-Downs & Grommets
Tie-downs make it easier for our snowblower covers to handle windy situations. Tie-downs such as drawstrings, elastic at the bottom, split zipper, push clips, and a mix of elastic and push clips at the bottom are included with all of our bespoke covers for added security. We also have rust-free brass grommets available. Spaced equally at 6"/12"/24", you can have well-defined grommets as per your specifications.
We provide an online measurement tool for you to tell us the exact dimensions of your snowblower, so we can make a custom cover for you. All of our covers have a 1"-2" leeway to make it easier to remove or put on the covers.
Personalise Your Snow Blower Outdoor Covers with Text, Logos, or Images of Your Choice
Personalise your waterproof snowblower covers with a logo, crest, monogram, or any text of your choice for a unique touch. When printed in attractive colours and font of your choice, your gas snowblower covers will look classy and sleek.
A well-fitted and cost-effective cover from Covers & All is the finest way to keep your snowblower performing at its best. It's simple to order a bespoke cover for your gas snowblower online, and it'll be delivered to your doorstep. Place your order now!
Didn't find what you were looking for? Need to find something else? Take a look at our other custom covers here.