So Far We've Covered...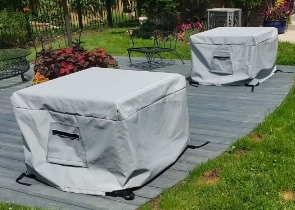 Cushion & Storage Chest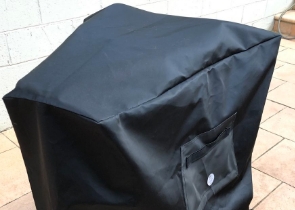 Custom Cover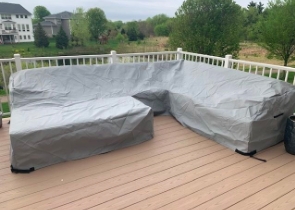 Sectional Covers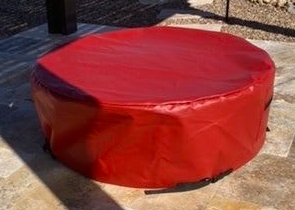 Fire Pit Covers_1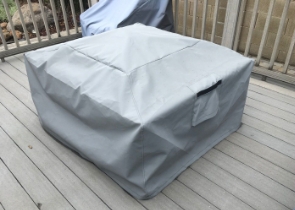 Fire Pit Covers_2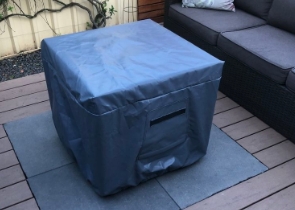 Fire Pit Covers_3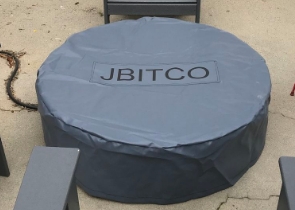 Fire Pit Covers_4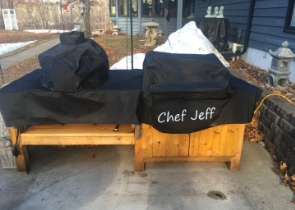 Grill Cover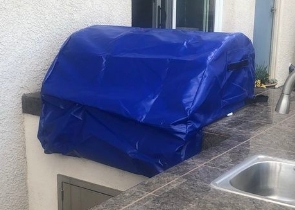 Grill Cover-1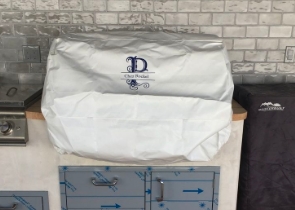 Grill Covers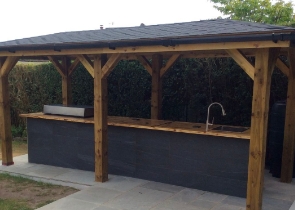 Outdoor Island Kitchen Cover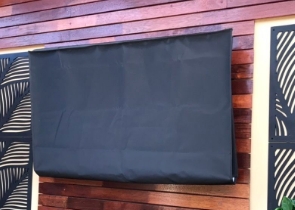 TV Cover
View more Customer Images »
Custom RMU Covers-One Side Open Available in Multiple Fabrics
Being the customer intercept point, a custom RMU is a perfect self-contained unit that helps you meet the needs of your brands and products. It is capable of moving at any place and offers high visibility vending environments for airports, shopping malls, and other open retail venues. With continuous exposure to heavy footfall, the RMU may get affected by dirt, dust, theft, and other accidental damage. A high-tensile-strength cover by Covers & All can eliminate those worries in a jiffy. Tailor-made for your unit, the custom RMU covers fit any shape or size perfectly, covering the entire unit in a neat and clean way.
Made of industrial strength and tear-resistant fabric, our RMU covers are highly durable and long-lasting. We create our covers using high-quality polyester fabric. They are available in three different options - Cover Max, Cover Fab, and Cover Tuff. Backed with PVB polyester, our Cover Fab fabric is perfect for shaded- semi-shaded areas. This lightweight fabric is made out of 600 denier melange and weighs 12 Oz. Uv resistant in nature, this fabric comes with up to 3 years of warranty.
Made out of 1000 denier PVC coated polyester, both Cover Max and Cover Tuff feels like vinyl. Cover Max weighs 12 Oz, while Cover Tuff weighs 19 Oz. Cover Max is ideal for moderate weather and Cover Tuff can thrive even in harsh weather conditions. They are available with up to 3 and 5 years of warranty, respectively.
We offer a variety of colour options to match your requirements. From black to beige, we have got you covered with beautiful hues depending on the fabric you choose. Cover Max offers 6 hues such as black, brown, blue, white, beige, and grey. Cover Tuff offers five colour options while Cover fab offers 2 colour variants.
Add Extra Security to Your Custom RMU Covers with Rust proof Grommets
Available in custom sizes, our RMU covers are perfect for your one side open retail merchandising unit. We provide an online measurement tool for you to get the edge-to-edge dimensions of your unit, so we can make a snug fit cover for you. Easy to maintain and handle, all of our covers have a 1"-2" leeway to make it easier to remove or put on the covers.
The waterproof covers are available with a wide range of rust-proof grommets and D-rings for additional strength and durability. The grommets can be added at every 12/24 inch at the top, at 12/24 inch at the top and bottom. D-Ring is available at every 12/24 inch at the top.
Personalise Your Retail Merchandise Unit Cover with Text, Logo, & Picture
Personalise your retail merchandise unit cover by having your name, logo, monogram, or company name printed on them. All you have to do is send us your picture, logo, brand name, etc., of your choice and we will have it ready for you. Place your order now!
Didn't find what you were looking for? Need to find something else? Take a look at our other custom covers here.