So Far We've Covered...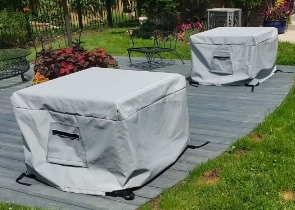 Cushion & Storage Chest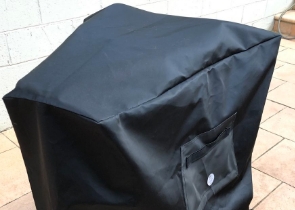 Custom Cover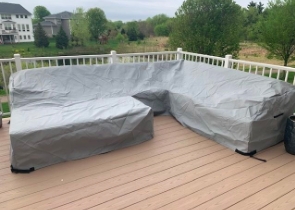 Sectional Covers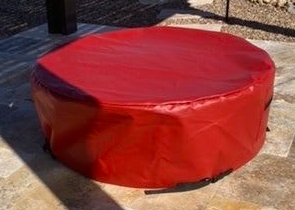 Fire Pit Covers_1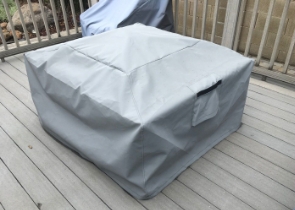 Fire Pit Covers_2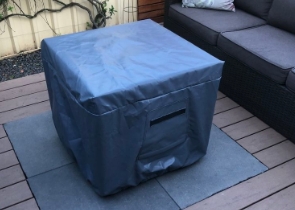 Fire Pit Covers_3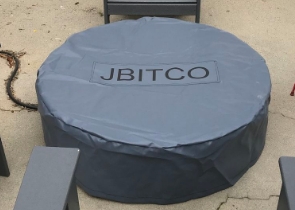 Fire Pit Covers_4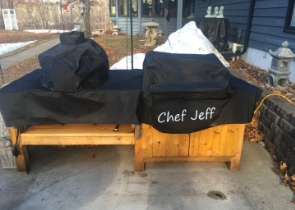 Grill Cover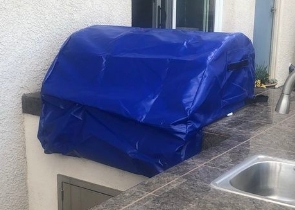 Grill Cover-1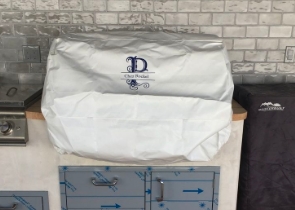 Grill Covers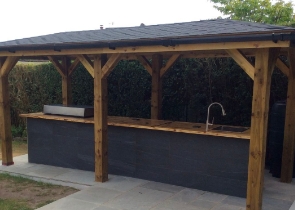 Outdoor Island Kitchen Cover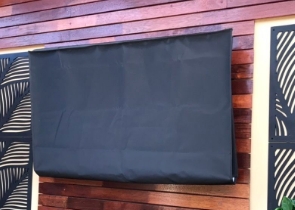 TV Cover
View more Customer Images »
Waterproof Racks Covers with great looks, easy usage and awesome functionality
When it comes to organizing and setting up clothes, utensils or equipment in a room, it is important to make the best use of the space available. For this reason, open shelving with versatile racks is a very budget-friendly option! Not having to worry about installing doors or side panels makes the installation of open server racks a much easier task. It's a project that can be done in a day, yet it makes a huge statement only when protected properly. Spoilage of open racks due to bugs, dust, mold and even accidental spills can be avoided with custom fit rack covers from Covers & All.
Made of strong, tear -resistant material, our rack covers keep your rack and all the items inside it safe and easy to reach. As made of heavy duty, UV resistant and 1000/600 denier, these 100% waterproof fabrics can easily withstand heavy rain, snow and sleet. The risk of mold, mildew or pests is also easily eliminated.
Covers & All manufactures rack covers using three durable fabrics namely Cover Max, Cover Fab, and Cover Tuff. At 12oz, the first two fabrics come with a 3-year warranty respectively, while the Cover Tuff comes with an 18oz graphic weight, backed by a 5-year warranty. Covers made of our sturdy Cover Max fabric offer protection to your rack against moderate weather. It is available in a choice of six fade-resistant colors - black, white, blue, gray, beige and brown. Racks kept in shaded and semi-shaded areas are best protected with covers made with our Cover Fab fabric. Coming in two soothing colors - light sand and light gray - it promises to keep your racks safe from pests and dirt. The sturdy Cover Tuff fabric is our champion against severe weather conditions. Choose a color from its palette of rich hues - black, gray, blue, coffee and burgundy to make your rack covers.
Custom fit Rack Covers for additional security
Rack covers are custom manufactured to fit any size rack, trolley, cart, or other laboratory fixture. Rack covers are constructed of incredibly strong and durable vinyl-coated polyester fabric with a variety of options to choose from. Drawstrings are provided with all our covers, but you can also opt for extra-strength elastic, push clips or split-zippers for additional security. For an unbeatable hold, you can also choose a combination of elastic at the bottom with push clips.
We offer a range of tie-downs to not just give our rack covers a neat, well-fitted look but also keep them firmly in place. Rust-free brass grommets are also available. You can have them placed at a distance of 6"/12"/24" on the seams.
To get precisely fitting covers, send us the dimensions of your rack using our online measurement tool. Additionally, you can also upload a picture of your rack to help our team of experts design a perfectly fitting rack cover for you. We also give an extra 1-2" leeway to ensure smooth removal and covering.
Personalized Rack Covers brings attraction
To get personalized rack covers, add a logo or text in a color and font of your choice when placing your order. Placed on your covers, these will make your rack covers look unique and extra special.
Placing an order for our stylish, form-fitting rack covers online can be easily done with just a few clicks. Order yours now from anywhere in the world, and we will ship them right to your doorstep.
Didn't find what you were looking for? Need to find something else? Take a look at our other custom covers here