So Far We've Covered...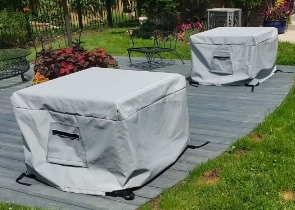 Cushion & Storage Chest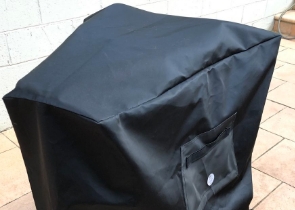 Custom Cover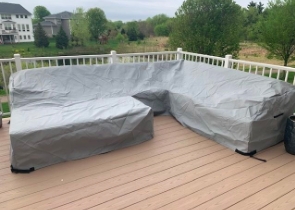 Sectional Covers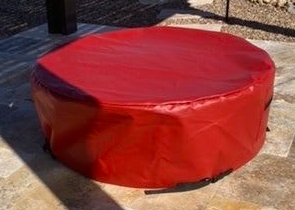 Fire Pit Covers_1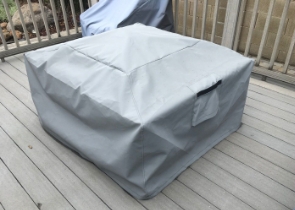 Fire Pit Covers_2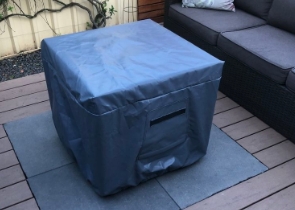 Fire Pit Covers_3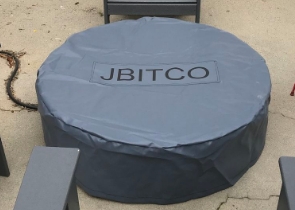 Fire Pit Covers_4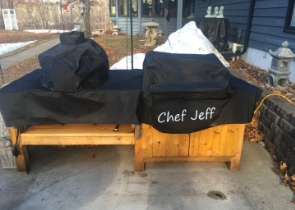 Grill Cover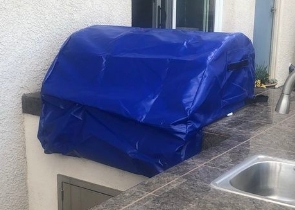 Grill Cover-1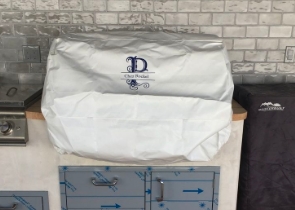 Grill Covers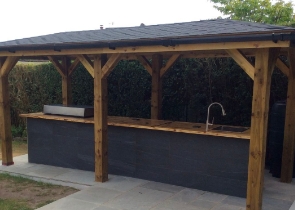 Outdoor Island Kitchen Cover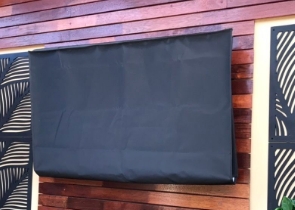 TV Cover
View more Customer Images »
Serving Cart Covers With Long-Lasting and Weather-Resistant Fabric
Are you preparing to celebrate with friends and loved ones? A tray cart, which is required for outdoor socialising, should stay protected from the elements. Allow our cart covers resist the elements so you continue to enjoy your gatherings. These outdoor cart covers act as a shield against debris, sun, water, and dirt, and provide year-round protection. They fit tray carts measuring up to 40 (W) x 25 (D) x 30 (H).
Food cart covers are available in three fabric types to accommodate varying weather conditions. We have Cover Max for mild weather. This fabric comprises 1000 Denier PVC-coated polyester and is available in six different colours. It is mid-weight (12 oz) and features easy installation and removal. This durable, water-resistant fabric is resistant to UV rays, tears, and abrasion. The fabric has the texture of vinyl and comes with a 3-year warranty.
Cover Fab is ideal for shaded and partially shaded areas. This storage cart cover comes from 600 Denier polyester with a PVB backing and comes in two different colours. Its graphic weight is 12 oz, making it easily handleable. 100% water-resistant with a mid-level UV resistance, this fabric does not tear and is impervious to abrasions. This fabric comes with a three-year warranty.
Cover Tuff is suitable for inclement weather. This fabric comprises 1000 Denier PVC-coated polyester and is readily available in five distinct colours. Weighing 18 ounces, this mid-weight fabric is extremely sturdy, tear-resistant, and abrasion-resistant. The serving cart cover is impervious to water, strong sun rays, and has a 5-year warranty.
Several Tie-Downs are Available for Your Outdoor Cart Covers 
Add an elastic or drawstrings to the food cart cover's seams to ensure a snug fit. To secure the cover to the cart, install push clips. Include grommets at the end of the cover to ensure that your drawstring operates smoothly. Corrosion-resistant zipper provides easy access for removing and putting the covers on. Use airbags to conceal hollow points to resist the formation of water pools.
Customise beverage cart covers with message, design, or logo you desire. We provide you with designs, colours, and location of the print with UV-resistant printing. Covers come with double stitching for added durability. We include well-positioned air vents for airflow and resist the formation of mildew and mould.
Discount Available on Large Purchases of Serving Cart Covers 
Purchase bulk quantities of our outdoor cart covers and get discounted prices. The more units you buy, the less you pay per unit, as the special offer increases in proportion to the quantity purchased. Therefore, place your order today!
Didn't find what you were looking for? Need to find something else? Take a look at our other custom covers here.