So Far We've Covered...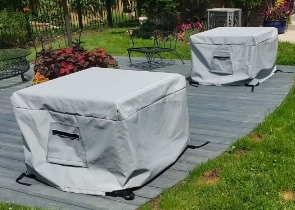 Cushion & Storage Chest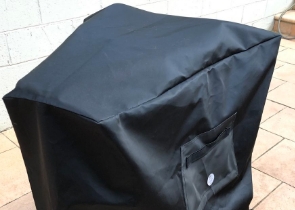 Custom Cover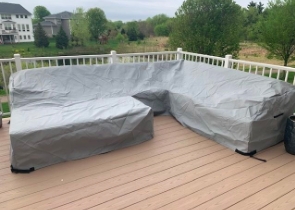 Sectional Covers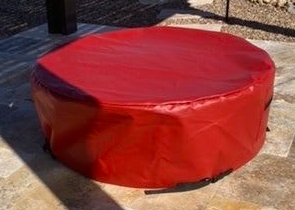 Fire Pit Covers_1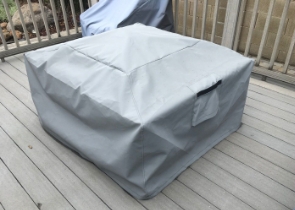 Fire Pit Covers_2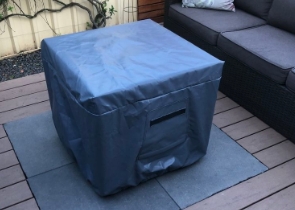 Fire Pit Covers_3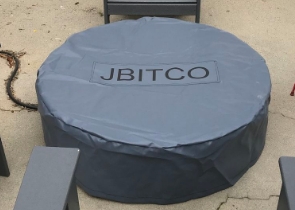 Fire Pit Covers_4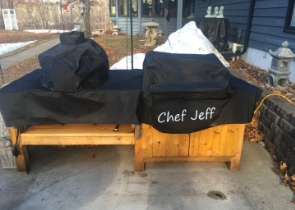 Grill Cover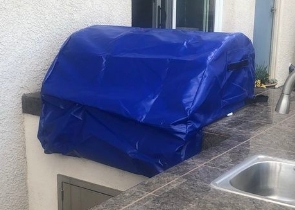 Grill Cover-1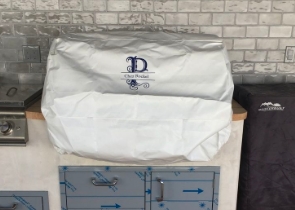 Grill Covers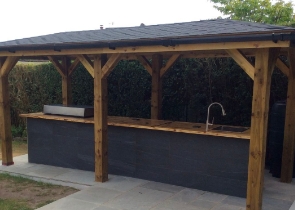 Outdoor Island Kitchen Cover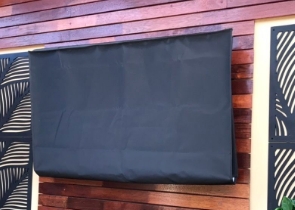 TV Cover
View more Customer Images »
Roller Cart Covers Made of Dust- and Water-Proof Fabric
Outdoor entertaining has never been so simple! Access to a refreshing beverage without standing up? Who wouldn't desire such a thing? 'Covers & All' has exactly what you're looking for! Our extremely outdoor cart covers are both sturdy and attractive in any location where you store them.
Our custom cart covers comprise highly durable PVC-coated polyester and are well-suited for average weather. With a 1000D melange thickness, these coverings will last the life of your tray cart.
We made our food cart covers of high-quality premium fabrics such as Cover Fab, Cover Tuff, and Cover Max and are resistant to water, abrasions and UV. These incredibly sturdy and lightweight textiles weigh in about 12 ounces and come with a 3-year or 5-year warranty, depending.
Whether it's a portable tray cart or a shopping cart, we have a unique serving cart cover to fit any cart. Our tray cart covers are customisable to match any shape or size tray cart.
Durable Grommets & Tie-Downs Secure Your Outdoor Cart Covers
Durable tie-down options ensure that the custom cart covers remains robust and safe for years to come. Our tie-downs are available in five distinct configurations, including split zipper, push-clips, elastic and drawstring, as well as elastic at the bottom.
Grommets come with high-quality, corrosion-resistant brass to protect the covered holes. These are available in the food cart covers in spacings of 6, 12, and 24 inches and are changeable to meet your specifications.
Customise The Rolling Cart Covers to Enhance the Look of Your Space
Regardless of your cart preferences, we have a solution for you. Simply follow our straightforward four-step process: measure, select colour, fabric, and shape, personalise (if desired), and place the order to have your outdoor cart covers.
Didn't find what you were looking for? Need to find something else? Take a look at our other custom covers here.