So Far We've Covered...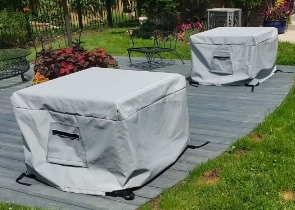 Cushion & Storage Chest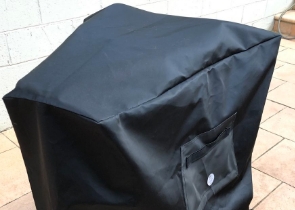 Custom Cover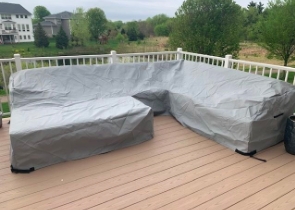 Sectional Covers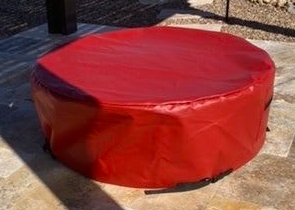 Fire Pit Covers_1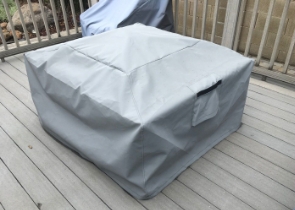 Fire Pit Covers_2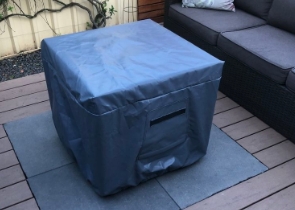 Fire Pit Covers_3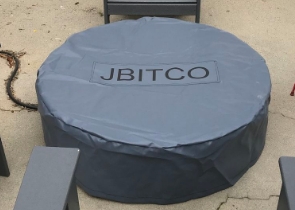 Fire Pit Covers_4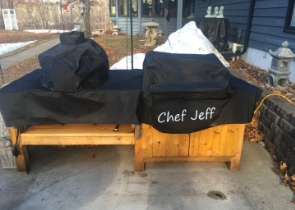 Grill Cover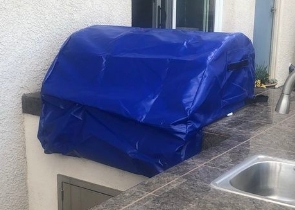 Grill Cover-1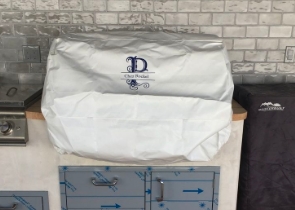 Grill Covers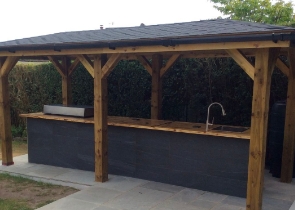 Outdoor Island Kitchen Cover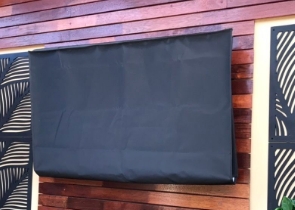 TV Cover
View more Customer Images »
Weather-resistant and Sturdy Curved Sofa Covers
Not a thing is more peaceful than lounging on your sofa with family and friends. However, changeable weather can pose a challenge to your elegant sofa. Maintain the pristine condition of your sofa with our outdoor sofa coverings. Designed to protect your furniture from inclement weather, we constructed the covers of UV-resistant waterproof and tear-resistant fabric. The weather-resistant curved sofa coverings protect against scraping, rain, sleet, snow, and sun.
Waterproof sofa covers feature a 600 denier solution-dyed polyester cloth. The fabric's malleable feature enables an increase in ventilation. As a result, no mould, mildew, or moisture can penetrate the coverings. Premium quality stitching makes sure that the covers fit perfectly to the sofa while also providing toughness.
Protect your Outdoor Sofa Covers
You can customise your waterproof sofa covers with vibrant photos, text, or your logo to represent your personal taste and to blend in with your home's decor. 
Tailor-made covers will function properly only if they remain in place. We provide a variety of tie-down choices for this, including extra-strong elastic, waterproof zippers, for a more firm grasp at the base, grommets for increased security and push clips to hold the legs. You can also install airbags for an additional cost to avert water from forming puddles on the cover. The lightweight access handles facilitate the easy-to-remove coverings and cleaning process.
Select From 3 Different Fabric for your Custom-Made Curved Sofa Covers
We tailored these outdoor sofa waterproof covers for curved couches of any size, ensuring that your sofa remains in mint condition for years to come. The coverings comprise medium weight cloth and simply slip off and on the furniture.
The polyester sofa covers are available in a range of colours and textiles. Cover Tuff and Cover Max comprise 1000 denier polyester covered with PVC. We manufactured the Cover Fab from 600 deniers melange polyester with a PVB backing. Cover Max is ideal for moderate weather, Cover Fab is compatible with shaded regions, and Cover Tuff is compatible with harsh weather. The fabrics have a 3 to 5-year warranty, depending on the kind.
We ensure the coverings provide maximum protection for your sofa while maintaining a classy appearance. All you have to do is enter your sofa specifications and our team will deliver your tailor-made curved sofa covers directly to your door.
Didn't find what you were looking for? Need to find something else? Take a look at our other custom covers here.