So Far We've Covered...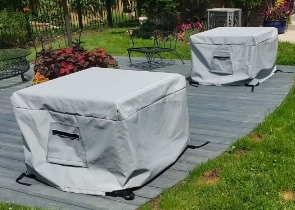 Cushion & Storage Chest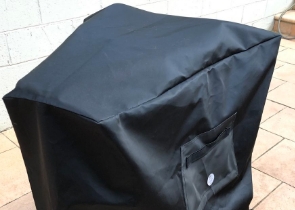 Custom Cover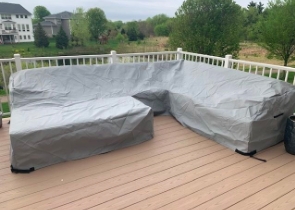 Sectional Covers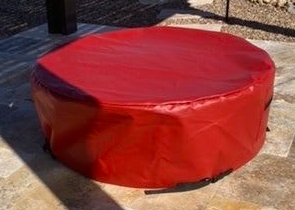 Fire Pit Covers_1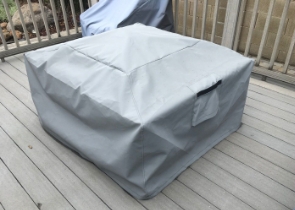 Fire Pit Covers_2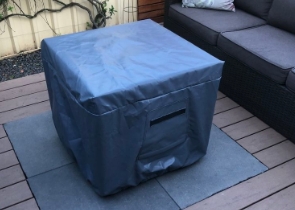 Fire Pit Covers_3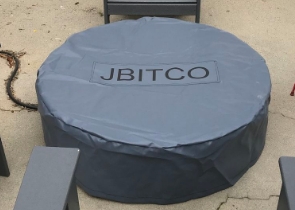 Fire Pit Covers_4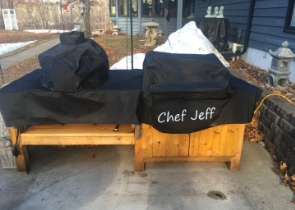 Grill Cover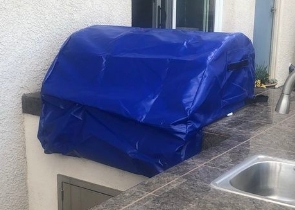 Grill Cover-1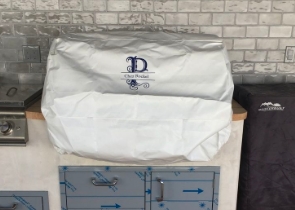 Grill Covers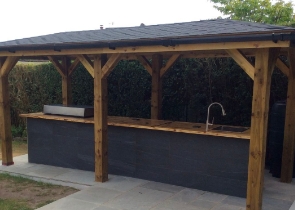 Outdoor Island Kitchen Cover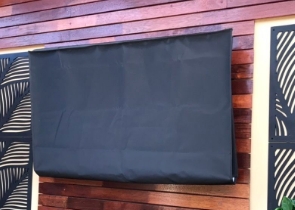 TV Cover
View more Customer Images »
Our L-Shape Sofa Covers Feature Weather-Resistant Materials
Do you want to keep the look of your outdoor sofas fresh? Our attractive and sophisticated outdoor sofa covers will protect and enhance the appearance of your outdoor sofas. These simple, low-cost coverings will protect your items from the sunlight, rainfall, ice and dust while keeping them looking brand new.
Fabrics that are sturdy and long-lasting are used to create our custom sofa covers. All of our textiles are UV-resistant and moisture-proof. Depending on the weather and your demands, we have three different materials for you to pick from. They have a superb finish and are rip-proof thanks to the strong and high-quality stitching. All the textiles are heavy-duty, scratch-resistant and wear-resistant.
Cover Fab is best in sheltered and semi-shaded settings and is best for moderate weather. This waterproof sofa covers feature 600 denier polyester with a PVB back. There are two colours to choose from. Its graphic mass is 12 oz, making it lightweight and simple to use, and it comes with a 3-year warranty.
Fabric for L-shape sofa covers, Cover Max, and Cover Tuff comprise PVC coated polyester with a 1000 denier thickness. They're both moderately sized, coming in at 18 oz and 12 oz, respectively. Cover Tuff is ideal for usage in adverse climates and offers a 5-year warranty. Our Cover Max fabrics have a warranty of 7 years and are appropriate for moderate weather. The Cover Max fabric is available in six different colours, while the Cover Fab is available in five different colours.
Outdoor Sofa Covers are Available with a Variety of Tie-Down Solutions
To make our custom sofa covers more secure, we provide a range of tie-down alternatives. Straps, a drawstring, and rust-resistant grommets can keep the cover in place at the hem. Push clips will hold together on the sofa. For easy concealing and removal, you can attach a waterproof zipper: a full zipper or a partial zipper. The choice is yours. Choose the one that is most convenient for you.
Personalise your waterproof sofa covers by having your emblem or message printed with UV-coated printing. Choose the style's colour, size, and placement, and we'll make it happen. Airbags will conceal your coverings' sunken places and prevent water pools from forming. For convenience, you can affix the handles to the sides.
More L-Shaped Sofa Covers Mean More Saving
Get a discount on our outdoor sofa covers when you buy in bulk. As the number of units ordered grows, the price per unit decreases. You will pay less if you order more. Place your purchase right now!
When you buy in bulk. As the number of units ordered grows, the price per unit decreases. You will pay less if you order more. Place your purchase right now!
Didn't find what you were looking for? Need to find something else? Take a look at our other custom covers here.