So Far We've Covered...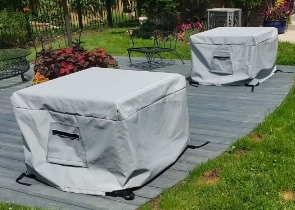 Cushion & Storage Chest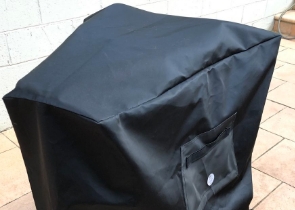 Custom Cover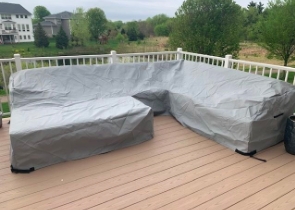 Sectional Covers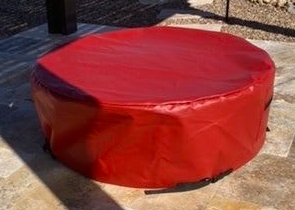 Fire Pit Covers_1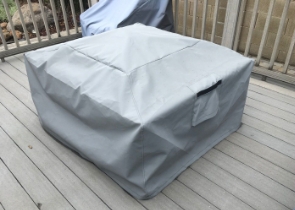 Fire Pit Covers_2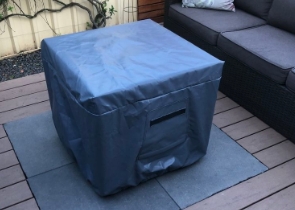 Fire Pit Covers_3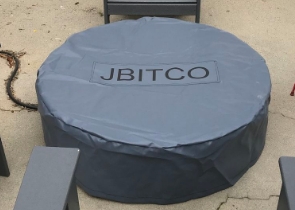 Fire Pit Covers_4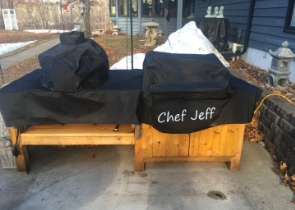 Grill Cover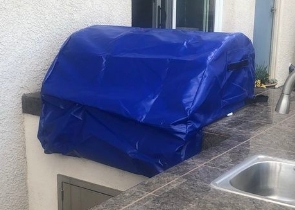 Grill Cover-1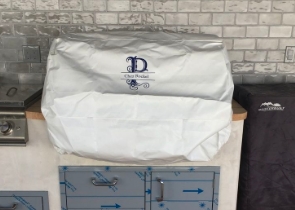 Grill Covers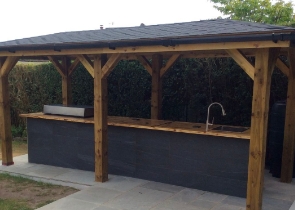 Outdoor Island Kitchen Cover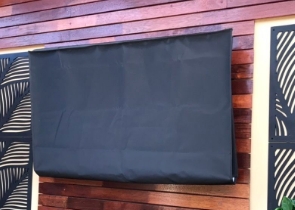 TV Cover
View more Customer Images »
Hanging Chair Covers are 100% Waterproof & Durable
After a long travel, relaxing on a hanging chair on your patio will be an experience you'll never forget. This experienced will be ruined if there are bird droppings or litter on it, or if it is damaged by the rain. Our waterproof, tear-resistant, and easy-to-clean textiles are what your chair needs to protect it from the elements. That way, it receives the attention and affection it truly deserves. Protect your furniture from the elements with our UV-resistant and waterproof chair covers, no matter what the weather condition you are in.
Our garden furniture covers are very durable and long-lasting, with a thickness of 600 D mélange up to 1000 D. (denier). There are three stylish fabrics to choose from, including Cover Rite, Cover Tuff, and Cover Max. They enhance the look of your chairs while also protecting them from the weather.
The outdoor chair covers comprise of tough, tear- and abrasion-resistant 100 percent solution-dyed polyvinyl chloride polyester material. They prevent mould and mildew (polyurethane) from developing. We offer a three-year warranty on our Cover Max and Cover Rite fabrics. While Cover Tuff offers a warranty of up to 5 years.
You can keep your hanging chair covers neat when not in use by putting a drawstring in the bag with it. It keeps the cover in place even on windy days. This lets you change the flexibility of the cover and keep the cover in place.
Select from a Variety of Colours, Shapes, and Sizes for Your Waterproof Chair Covers
When you buy our garden furniture covers, you can choose from a wide range of shapes, sizes, and colours. Take a look at the different colours and pick one that will match the look of your patio. You can choose from taupe, grey trellis, navy blue, sky blue, coffee, brown, white, and many more.
The best way to get outdoor chair covers that fit well is to use our measurement reference and send us the correct parameters of your floating egg chairs. We also give you an extra 1 to 2 inches of leeway for ease of handling of the cover.
Customising Your Hanging Chair Covers Is Simple
Are you looking for a way to make your hanging chair more unique to you? Customise your waterproof chair covers by uploading an image or text of your choice in addition to choosing the texture and colour that best suits your style. UV-resistant ink will be used to print these, so they won't fade when they're in the sun. Choose a custom cover today and we will deliver it right to your front door!
Didn't find what you were looking for? Need to find something else? Take a look at our other custom covers here.
Frequently Bought Together