So Far We've Covered...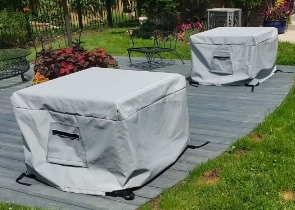 Cushion & Storage Chest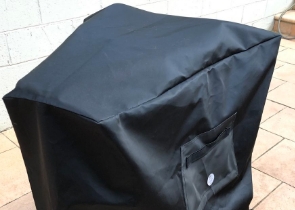 Custom Cover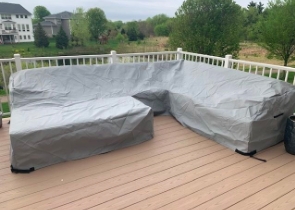 Sectional Covers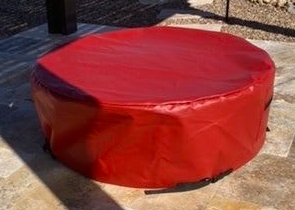 Fire Pit Covers_1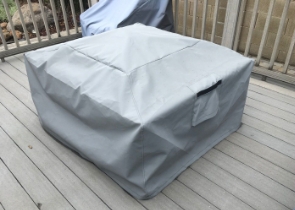 Fire Pit Covers_2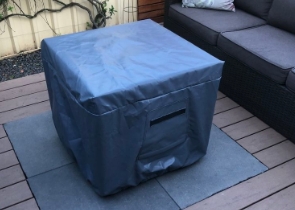 Fire Pit Covers_3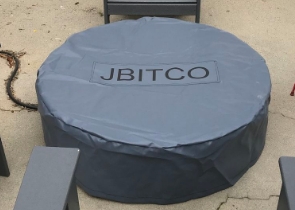 Fire Pit Covers_4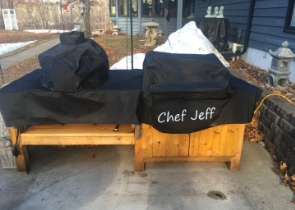 Grill Cover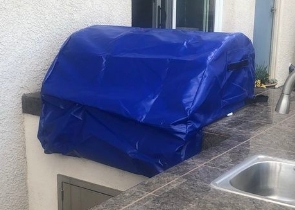 Grill Cover-1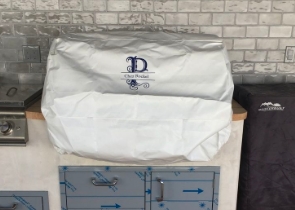 Grill Covers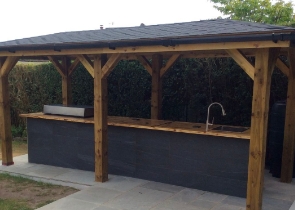 Outdoor Island Kitchen Cover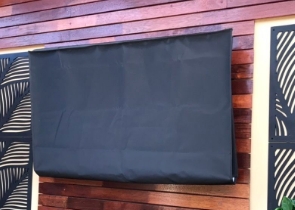 TV Cover
View more Customer Images »
Our Outdoor Chair Cover Designs are Exceptional for All Weather 
Are you looking for some high-quality 'armour' for the patio chair? Provide it with the protection it needs with our waterproof chair covers - design 26, which eliminates any concerns about leaving it outdoors - at the mercy of the weather.
We construct our garden chair covers from durable fabrics, such as 600/1000 denier solution-dyed polyester with a PU coating on one side/PVC coated polyester. The coverings provide all-year protection for your outdoor chair. Our outdoor chair coverings are completely waterproof and resistant to the sun. Since they are impenetrable to corrosion, abrasions, and rips, they keep the covers looking fresh for an extended period.
You may personalise the outside furniture covers by selecting the fabric. Three robust textiles are available. The first, Cover Max, has backing by a three-year guarantee. This easy-to-care-for fabric protects your chair from severe rain, sun, and wind. Our lightweight Cover Rite cloth weighs around 8 ounces and comes with a three-year guarantee. They backed cover Tuff fabric by a 5-year guarantee.
Each fabric is available in several colours. Cover Rite provides a variety of colours for outdoor chair covers, including beige, sky blue, navy blue, and charcoal grey. Cover Max comes in black, brown, blue, white, beige, and grey shades, while Cover Tuff comes in grey, black, blue, coffee, and burgundy.
Our Waterproof Chair Covers Are Mold and Mildew Resistant
Our garden chair covers include a drawstring closure. You may, however, alter them by adding tie-downs such as elastic at the bottom, push clips to tighten the legs, a split zipper, and grommets. These factors contribute to the prevention of moisture and annoying dirt and dust. 
These outside furniture covers fit chairs with a 22" (H) x 18" (D) x 12" (D) size (W). You may provide us with the measurements using our online tool. Remember to provide precise dimensions from edge to edge. A 1-inch to 2-inch leeway should be available for simple pull-in and pull-out. However, the height measurements stay the same as you specified.
Purchase A Larger Quantity to Save Money on Our Outdoor Chair Covers
If you buy over one waterproof chair cover, you may take advantage of the savings. The more items you purchase, the more money you save. However, before you place your order, don't forget to customise the covers with your name or a design/logo. So, order now and your chair cover will be right on your doorstep anywhere in the world.

Didn't find what you were looking for? Need to find something else? Take a look at our other custom covers here.
Frequently Bought Together